Let's take a little trip back in time. It's a cold day in Chicago back in November 2012. A young Jacob Wilson travels to The Windy City from Northern California with dreams of hoisting a trophy in the air. The dust has settled and only one opponent remains. Josh Utter-Leyton, one of the greatest Magic players in the world, is calm and deliberate, making every with play with surgical precision. Wilson is unphased, striving for perfection in his plays until the last card hits the table. Utter-Leyton smiles, extends his hand, and Wilson is crowned the Grand Prix Chicago Champion.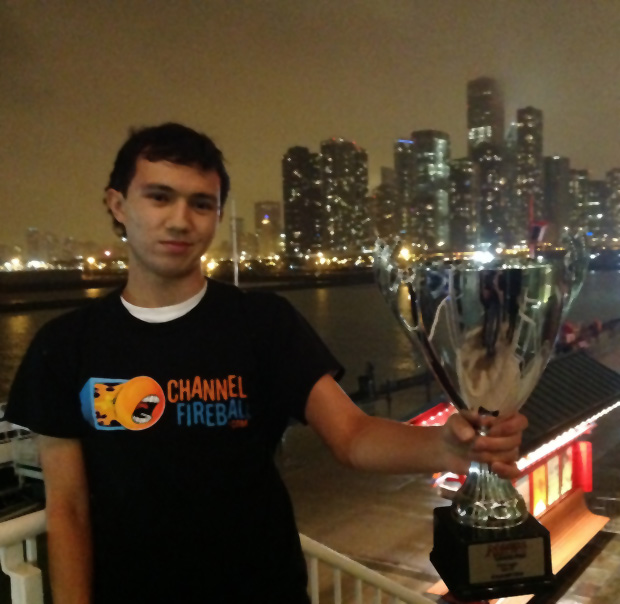 We may have been unfamiliar with Jacob Wilson then, but he's given us plenty to talk about in the meantime. With three Grand Prix top 8s and a Pro Tour finals appearance, Wilson is quickly establishing himself as a rising star in the game. With only two rounds remaining here at Grand Prix Chicago 2014, Wilson finds himself just one win away from the top 8.
There and back again. How did he get here?
Jacob Wilson started playing Magic in 2009. He quickly buried himself in the competitive side of the game and flew to his first Grand Prix the very next year. Since his victory in Chicago nearly two years ago, Wilson has surrounded himself with some of the game's greatest players. In addition to doing strategy pieces for Channelfireball.com, Wilson practices for tournaments with Face to Face games, especially Sam Pardee. Wilson says that he'll always play the same deck as Pardee. Pardee plays a ton of Magic Online and always seems to pinpoint the perfect spot for a given metagame.
Last weekend, Wilson, Pardee, and Nathan Holiday all piloted Blue Devotion to an X-1 record at the Starcitygames Invitational. Their lackluster performances in Legacy prevented them from reaching the elimination rounds, but they had found a deck they liked for this weekend. Coming into Grand Prix Chicago, Wilson and friends were very confident in their deck choice.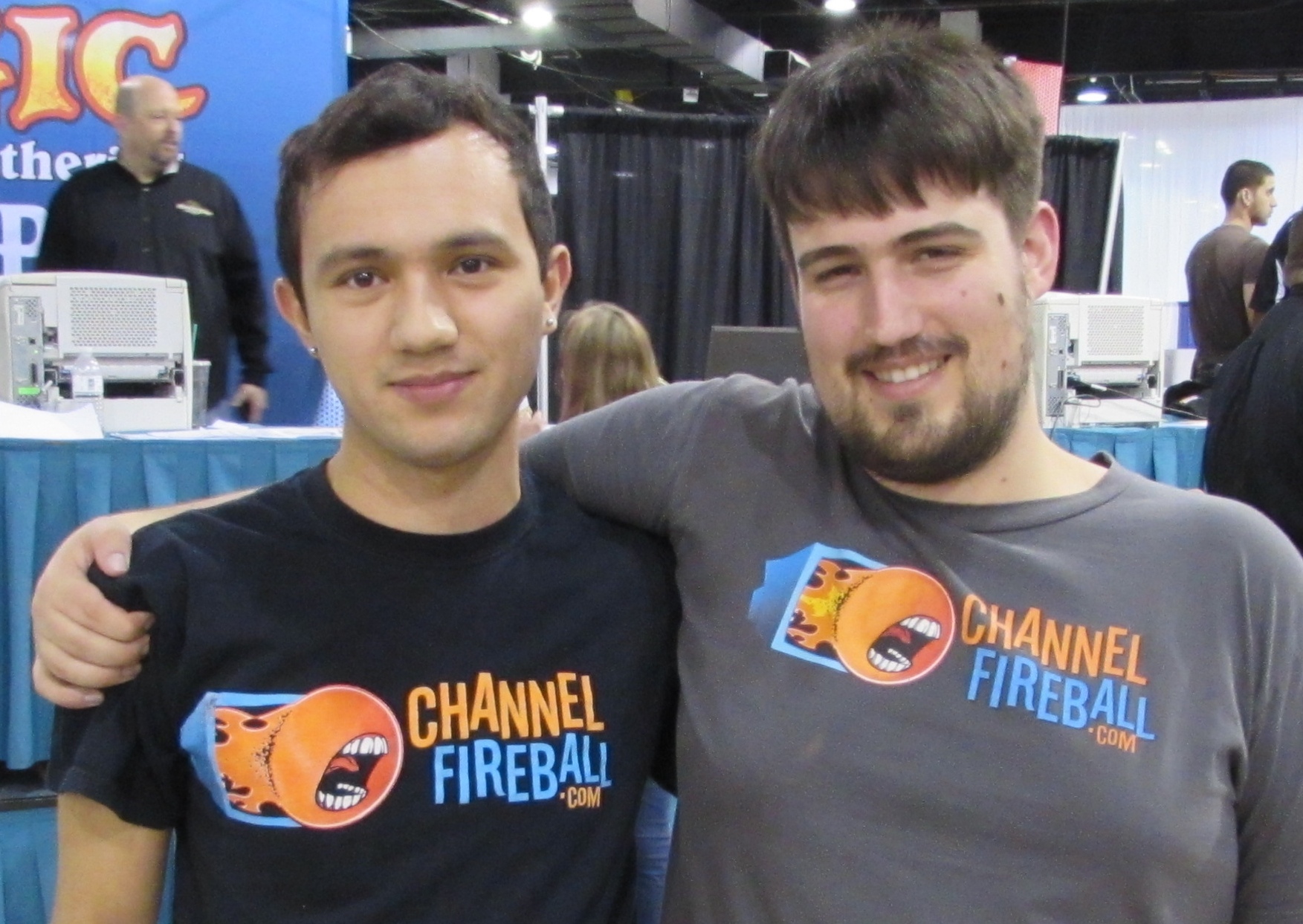 At the player meeting, judges were preparing to collect decklists. Wilson counted and was surprised to see that his list featured a 59 card maindeck. There was no time to find Pardee and ask what the 60th card was supposed to be. As a last minute decision, he added Hypnotic Siren to his decklist. Throughout the weekend, Hypnotic Siren has been phenomenal for Wilson; stealing Archangel of Thune and applying early pressure when necessary.
Wilson only needs one more win to advance to the top 8. Will Jacob Wilson be able to defend his title and achieve back to back Grand Prix Chicago victories? Stay tuned to continuing coverage of Grand Prix Chicago to find out!