Standard has been the most popular Constructed Magic format for a very long time. The format remains accessible for new players and well-supported by tournament organizers. The sheer volume of players that show up to large events, like a Grand Prix, make it difficult for any one player to dominate the format. Nevertheless, sometimes we'll see a player that rises above expectations, repeatedly making a run deep into these massive Standard tournaments.
Brad Nelson is a superstar of the Magic community. Two Pro Tour Top 8s, nine Grand Prix Top 8s, and a Player of the Year title make an impressive resume. Five of Nelson's Grand Prix Top 8s have been accrued in the last six North American Standard Grand Prix events.
It all started in Grand Prix Minneapolis, where Nelson made it all the way to the finals with a rogue Blue Grand Architect deck.
Then came Grand Prix Charleston, where Nelson Top 16ed (after losing his last two matches, when a win in either would have secured him a Top 8 berth) with another rogue strategy, a Craterhoof Behemoth Unburial Rites combo deck.
In Grand Prix Atlantic City, Nelson made Top 4 with a deck that combined Izzet Staticaster with Nightshade Peddler to dominate the creature-heavy Standard format of the day. Nelson was unstoppable until he ran into Hexproof, easily his worst matchup.
His next Standard Grand Prix was Miami, where Nelson made it to the Top 4 with Junk Artistocrats, a strategy that he had been playing with and promoting for well over a month leading up to the event.
At Grand Prix Louisville, just one week after Top 32ing Pro Tour Theros, Brad again made the elmination rounds before losing in the Top 8 to Brian Braun-Duin, both players where piloting identical versions of Black Devotion.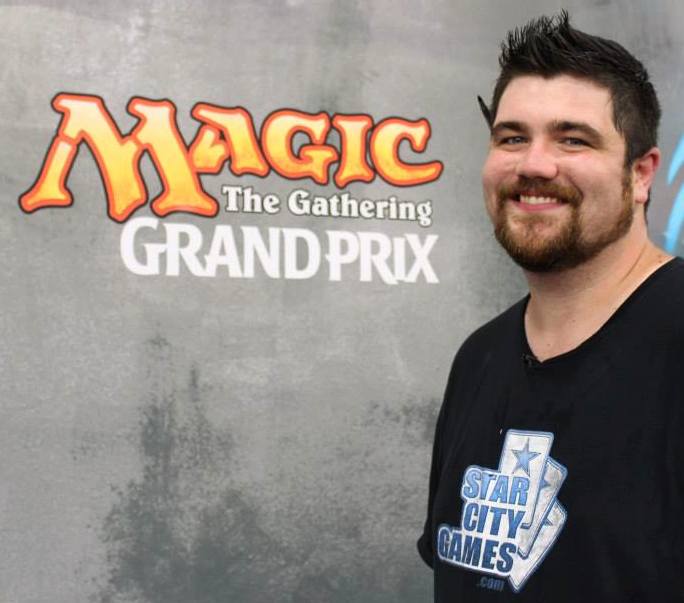 Nelson made it all the way to the finals at the most recent North American Standard Grand Prix in Cincinnati playing Esper Control.
To be clear, Nelson Top 8ed the last four North American Standard Grand Prix events and five of the most recent six. This unprecedented run in a particular format illustrates Nelsons mastery of the Standard. These are massive tournaments, and finishing in the top 1% of six major tournaments in a row is nothing short of incredible.
I sat down with our hero during his byes and asked about his recipe for success.
Nelson is always looking for trends in a metagame, particularly those being ignored by the majority of players: A general weakness to Wurmcoil Engine gave him an opportunity to crush Grand Prix Minneapolis. Board stalls and control strategies were unprepared for Cavern of Souls/Cratehoof Behemoth in Charleston. A format dominated by midrange creature strategies was ripe for Izzet Staticaster to ping to death at Grand Prix Atlantic City.
Recognizing these trends isn't easy, but Nelson seems to have a sixth sense when it comes to metagame predictions at Standard Grand Prix events. Nelson wants to find the turn that matters most to the majority of players and be one turn slower. In Standard, the turn four deck beats the turn three deck and the turn six deck beats the turn five deck. We get a huge advantage by being one step bigger than our opponent.
There can be other factors in metagame consideration too. This weekend, Nelson has recognized a commonality between most of the Standard decks in the format, the presence of two-mana instant speed creature removal. With the aggressive decks getting faster, cards like Dreadbore and Heroe's Downfall have become clunkier than they might have been in the past. Players are replacing these cards with Ultimate Price, Bile Blight, and other inexpensive removal. This means that Planeswalkers will be particularly difficult to interact with for most opponents, and we shouldn't be surprised if Nelson's deck has a lot of planeswalking action to take advantage of this.
When asked the most important ingredient to Nelson's success, he thought for a moment before responding, "I've gotten very lucky," especially in Day 1s. Nelson tends to sacrifice a matchup before a tournament to make his strategy more potent against the decks he's trying to beat.
It's clear that Nelson is a master of the Standard Grand Prix, but will his incredible streak continue through this weekend? Stay tuned to coverage and twitter where we'll be following Brad Nelson and his match results throughout the weekend.