During the Ironroot Challenge, The Wizard wandered the floor and asked the competitors to justify some of their choices.
In between the 2nd, and 3rd round – The Wizard found Sam Stoddard and asked him to explain why Lingering Souls was included in his Angelic Accord + Strionic Resonator deck.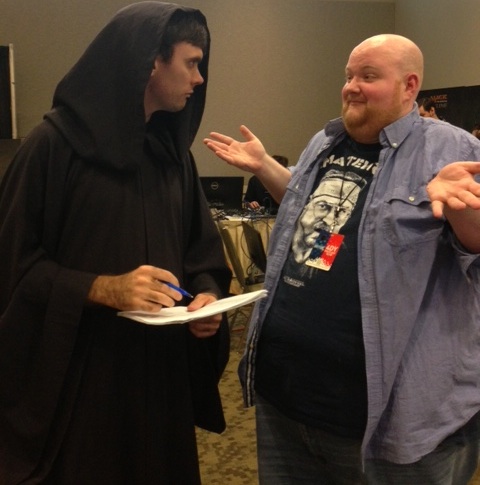 The Wizard Interrogating Sam Stoddard
Sam Stoddard: "Well, do you know Bogbrew Witch?"
TW: "Yes, I know her personally. We have tea sometimes. It's not very good tea, but it's still tea."
SS: "Well, then you know about the time when she massacred her family... then resurrected them, and massacred them again."
TW: "Ah yes, of course. It was a very difficult time in her life."
SS: "Well, the souls of her family still linger and haunt her to this day."