Eleven of the Championship competitors have a long week ahead of them. Being among the best of the best earned them more than a spot at the game's most prestigious tournament. It also meant that each would be tasked with leading their National Team during the 2014 World Magic Cup on Friday. They can't even enjoy the luxury of a day off, because Thursday's "day off" is really the last chance to make sure everyone's ready for the trials ahead. How do you balance preparing for the year's most important individual tournament with the responsibilities of being a captain?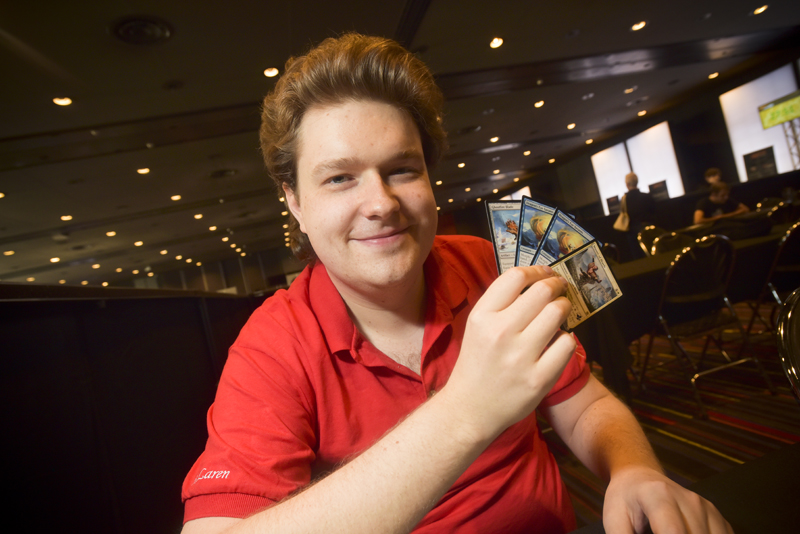 (4) Shaun McLaren
Some have it easier than others. Shaun McLaren is leading a stacked Canadian team and could focus entirely on the World Championship. Ivan Floch of the Slovak Repbulic has a similar luxury. "I'm really lucky to have such a great team this year," he said. "I could work on the World Championship and know that we'd all be ready for the Cup. We have very high expectations for ourselves. I mean, anything can happen, but we expect to do well."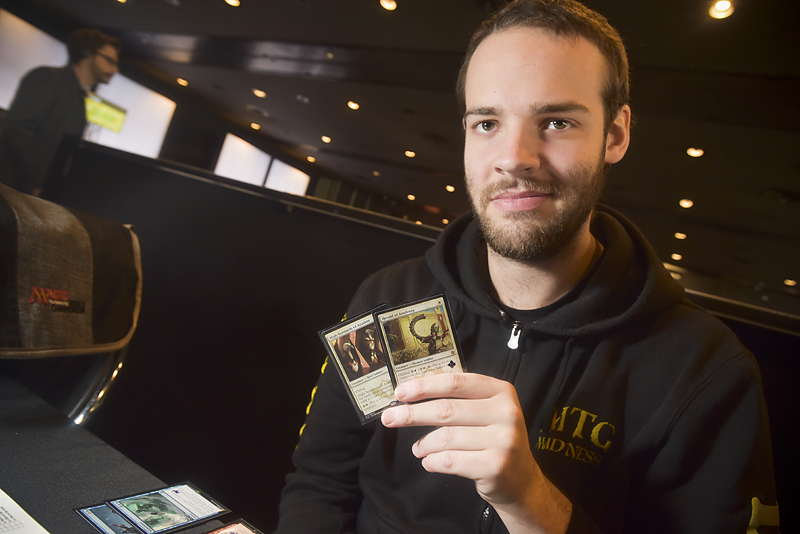 (2) Jérémy Dezani
French Captain Jérémy Dezani said his team was understanding of his need to focus on the World Championship. "They know how important it is. There's also some overlap, Unified Standard isn't that different from Standard." Team USA's Owen Turtenwald echoed the same sentiment. "The World Championship has to be my priority. It's four formats, and that's a lot of work. You know, we would talk online, but I left the testing to them. We actually have a great team this year. I knew Neal [Oliver] of course, but I hadn't met Isaac Sears or Andrew Baeckstrom before. They're great players, and tomorrow we'll be spending the day getting ready."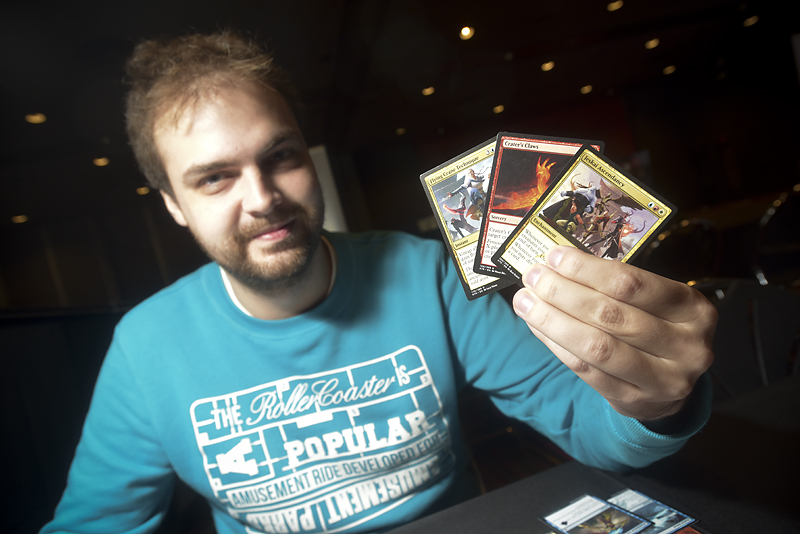 Lars Dam
For Thailand's Captain Lars Dam, there were logistical problems as well. "With me being in Phuket and the rest of the team in Bangkok, we couldn't really get together. We talked a lot online but I didn't actually meet them until they showed up here in Nice."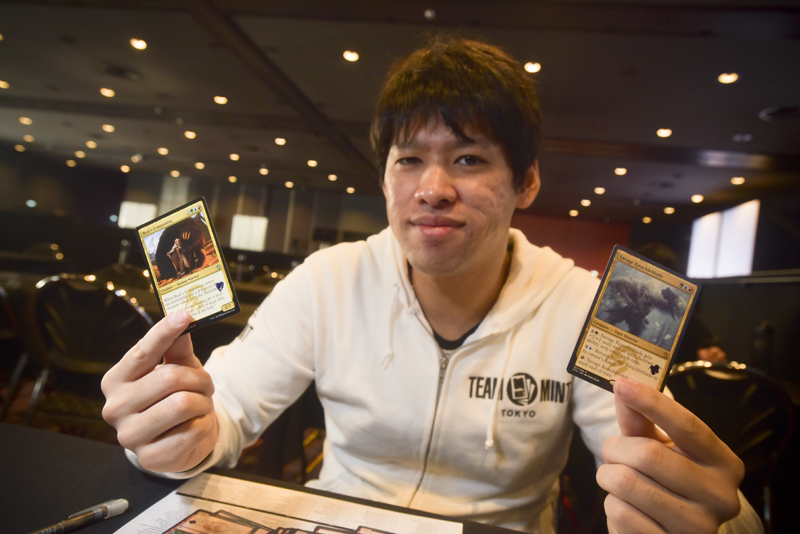 (9) Yuuya Watanabe
Japan's Yuuya Watanabe did his best to split his efforts. "It was really hard, almost too much. Testing for six formats is crazy. I did probably 70% working on the World Championship, 30% on the Cup. We got together for four days to test in person." Brazil's Willy Edel did the same. "For players in Brazil, the qualifiers for the World Magic Cup are the most important tournament of the year. Even more than a GP. It's the same in a lot of other countries in the Latin America region. I do my best to help my teammates, you know, they look up to me, and I try to be a coach to them. With the World Championship being only existing formats it was a little easier to spend time on teams."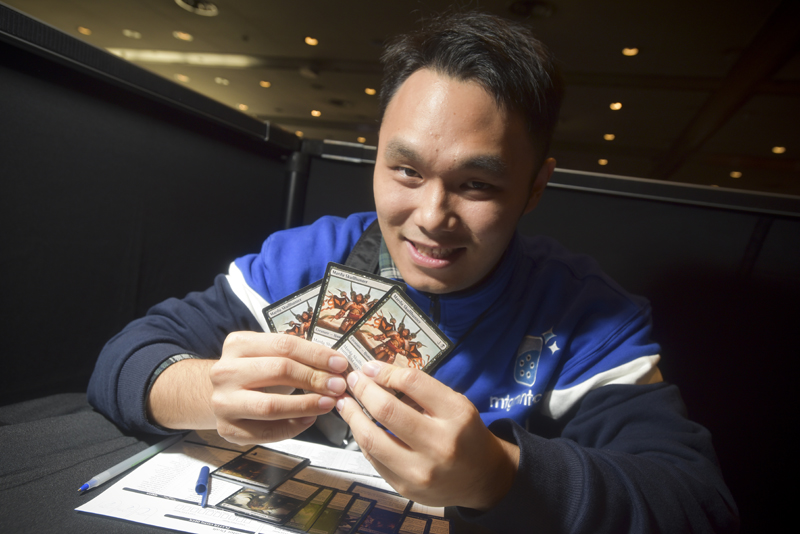 (10) Lee Shi Tian
That passion of teams from countries with smaller Magic communities is what makes the World Magic Cup such a great event. Hong Kong's Lee Shi Tian and South Korea's Nam Sung Wook said it was the same for them. "I spent all my time on the Cup," said Lee. "I decided I would just play decks I already knew for the World Championship and focus on helping my teammates. Hong Kong is small enough that it was easy for us to get together." I asked him if he felt more responsibility to his team because he's a well-known pro. "For sure. It's hard for these guys to get better because we don't have lots of great players. That's true of a lot of the APAC region."
Nam agreed. "For pros in South Korea, it's just me. Our team is really excited this year. All three of the guys who qualified, I knew them already. Also we're all in Seoul, so we would get together and test. A lot." He wasn't kidding about the heavy testing. He was actually playing Team Sealed with them when he could find time between World Championship rounds.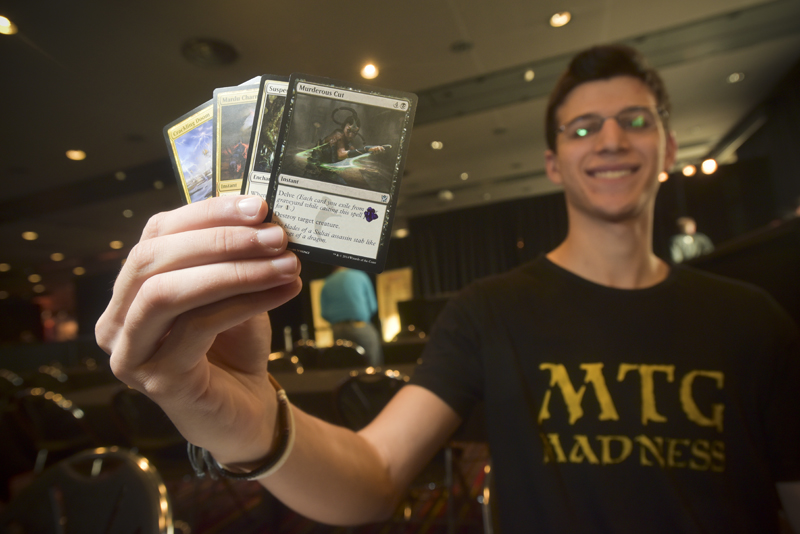 (14) Shahar Shenhar
Reigning World Champion Shahar Shenhar also captains for Israel at the World Magic Cup. His humility wouldn't let me goad him into saying that his teammates look up to him. "I don't think it's a big deal. I mean, they respect me as a player, and I try to do my best to help them. I'd never met any of the guys on the team this year, but I was able to meet up with them, and we kept in contact online. They've been here cheering me on and tomorrow, if I Top 4 or if I don't Top 4, we're going to be working hard to get ready."
That's definitely the common thread among the teams—a desire by all the members to help one another. Plus, who wouldn't get fired up for team play knowing their Captain might be a couple days away from becoming World Champion?