Three rounds of Draft, five rounds of Standard, and finally we have our Top 8 here at the first Mythic Championship of the season in Cleveland. But there's a lot more than that going on this weekend, and these are the moments that stood out to us on Day Two.
Top 8 Set
Talk about a star-studded Top 8. Magic Pro League members Reid Duke and Márcio Carvalho. A Hall of Famer in Luis Scott-Vargas. The English National Champion in Autumn Burchett. Grand Prix Top 8 regulars Michael Bonde, Yoshihiko Ikawa, and Alex Majlaton. And up-and-comer Julien Berteaux, who made the Top 8 of Grand Prix Warsaw in a breakout performance and personal best that he's now eclipsed.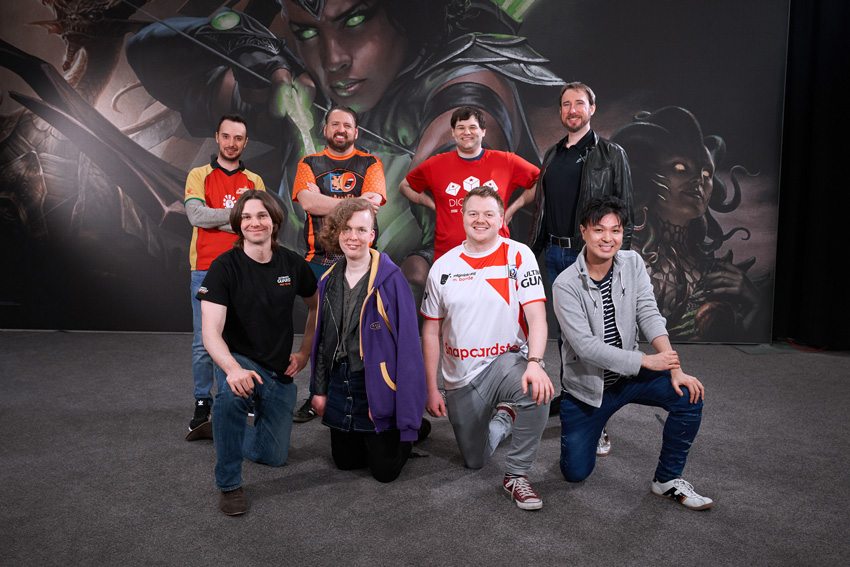 The Day Two metagame was remarkably balanced—you can find full details here—and the Top 8 didn't disappoint.
Azorius Aggro
Mono-Blue Tempo
Mono-Blue Tempo
Esper Control
Simic Nexus
Mono-Blue Tempo
Gruul Aggro
Izzet Phoenix
Don't forget that the Top 8 decks are only a snapshot—Draft makes up six of the sixteen rounds of the tournament—but it's worth noting that the most-played deck in the room at the start of the tournament didn't convert any pilots into the Top 8. Has the format figured out Sultai and its Hydroid Krasis? Only time will tell, but we're sure to have a fun ride Sunday.
Reid Makes It Four
Just about anyone who follows Magic knows who Reid Duke is. Yes, he's one of the best players in the world, a prolific content creator, and has a dazzling competitive resume. He made three Pro Tour Top 8 appearances before this weekend and his 23 Grand Prix Top 8s put him in the Top 10 in history. But for a player everyone agrees will one day be in the Hall of Fame, the truth is Duke probably needed one more Top 8 appearance to lock it in.
Consider that challenge conquered.
There's no doubt Duke has much higher aspirations for Sunday than just the Top 8 appearance, but his joy at finally earning that fourth finish was infectious as his friends and supporters from across the Magic world watched one of the game's greatest ambassadors secure his spot.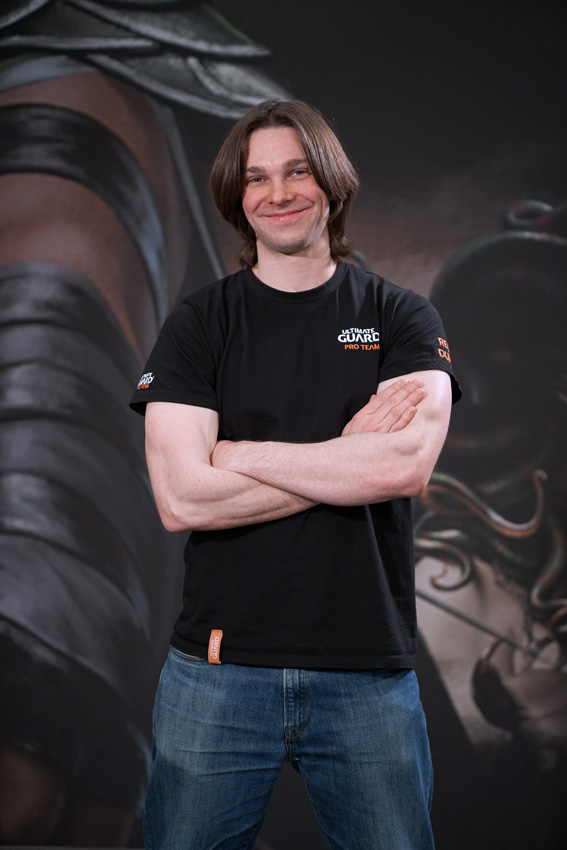 LSV Extends Streak
No would ever deny that the Hall of Famer is one of the best to ever play the game. But the run Scott-Vargas is on is something that almost no one in Magic has ever accomplished, and something that hasn't been done in a very long time.
LSV has 5 Top 8s in the last 8 PTs/MCs he has played. What?!?! I can't remember anything resembling a run that strong since before Magic Online existed. https://t.co/Eiek6I9MUb

— Randy Buehler (@rbuehler) February 23, 2019
This is his tenth Top 8 at this level, breaking a tie with Gabriel Nassif for fourth-most of all time. It's also coming on the heels of a disappointing finals loss at Pro Tour Guilds of Ravnica. With yet another Sunday appearance to add to his list, he may be able to one-up his previous finish and add a second championship trophy to his mantle.
@lsv has unfortunately pretty bad tiebreakers and might have to play. I do appreciate that he took a year off the PT to do coverage to keep a little bit of a spark in the 'best of all time' discussion. Thanks for that, Luis!

— Kai Budde (@kaibudde) February 23, 2019
Draft Master at It Again
LSV isn't the only one putting together a streak—Carvalho advanced to his third Top 8 in his last four major events. He's longed been looked at as one of the best Limited players in the world, and he showed why this weekend. A pair of 3-0 finishes with blue-green-red decks showcased his ability to adapt on the fly, and at this point his Top 8 opponents must be glad it will be Standard played in the elimination rounds.
Raph Goes Rogue
Speaking of Standard, there's even more intrigue if you work your way down the standings a bit. Most pros expected Sultai to be the most represented deck coming into the tournament, so Hall of Famer Raphaël Lévy decided he was going to bring a deck that had a positive matchup against it.
It's safe to say that decision paid off.
Lévy finished with an overall record of 11-5, but his fish deck went 8-2 in Standard and 6-1 against Sultai. Just keep swimming, Raph.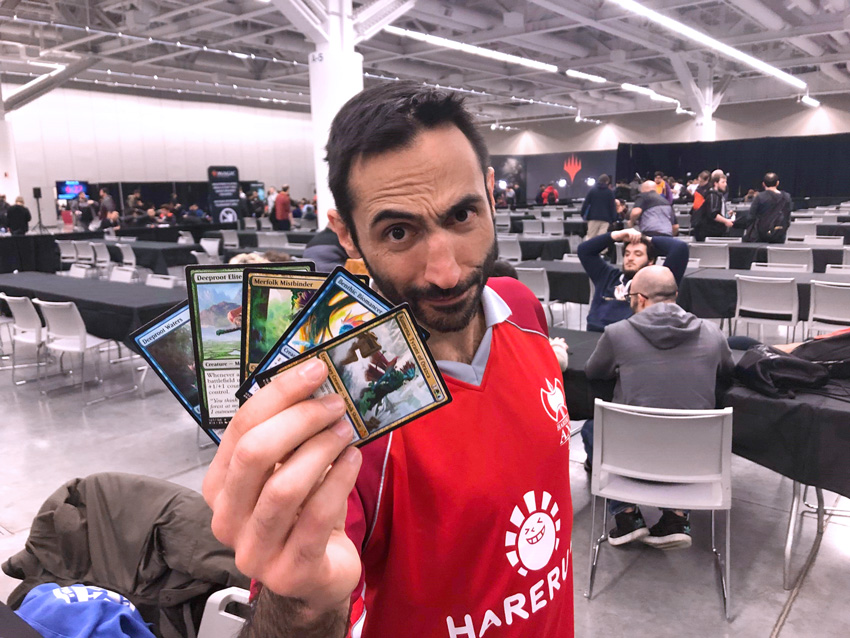 Bolas Makes a Cameo
As serious as the Mythic Championship is, there's always time to have a little fun. There's not much explanation required on this one—MagicFest is being hosted alongside the Mythic Championship, and it seems one Nicol Bolas decided to visit.
"... There's an elder dragon right behind me, isn't there." #2019MC1 https://t.co/HK89JD3MEX

— Magic: The Gathering (@wizards_magic) February 23, 2019