There have been eleven Vintage Championships in eleven years. There has never been a repeat champion. Today, six of those eleven have made their way to Philadelphia with hopes of being the first to become a repeat champion. There's a friendly competition between the former champions over who will be the first to repeat victory. Let's see how the former champs are faring in this year's Vintage Championship!
Six former Vintage Championship winners arrived this morning with hopes of being the first to repeat victory in this unique event. Joel Lim, Hiromichi Ito, Mark Hornung, Roland Change, Steve Menendian, and Paul Mastriano flexed their Vintage muscles and put up expectedly strong results relative to the field at large. Right now, it looks like there are four former Vintage Championship winners with a real shot at this year's title.
Last year, Joel Lim shocked the world by proving that Merfolk, or Fish, was "the reel deal" in Vintage. Today, Lim is undefeated again with his favored archetype, despite the format oscillating to a place that many believed to be hostile for the age old archetype. Will Lim's fish swim their way to the top again? Or will he find himself out of water?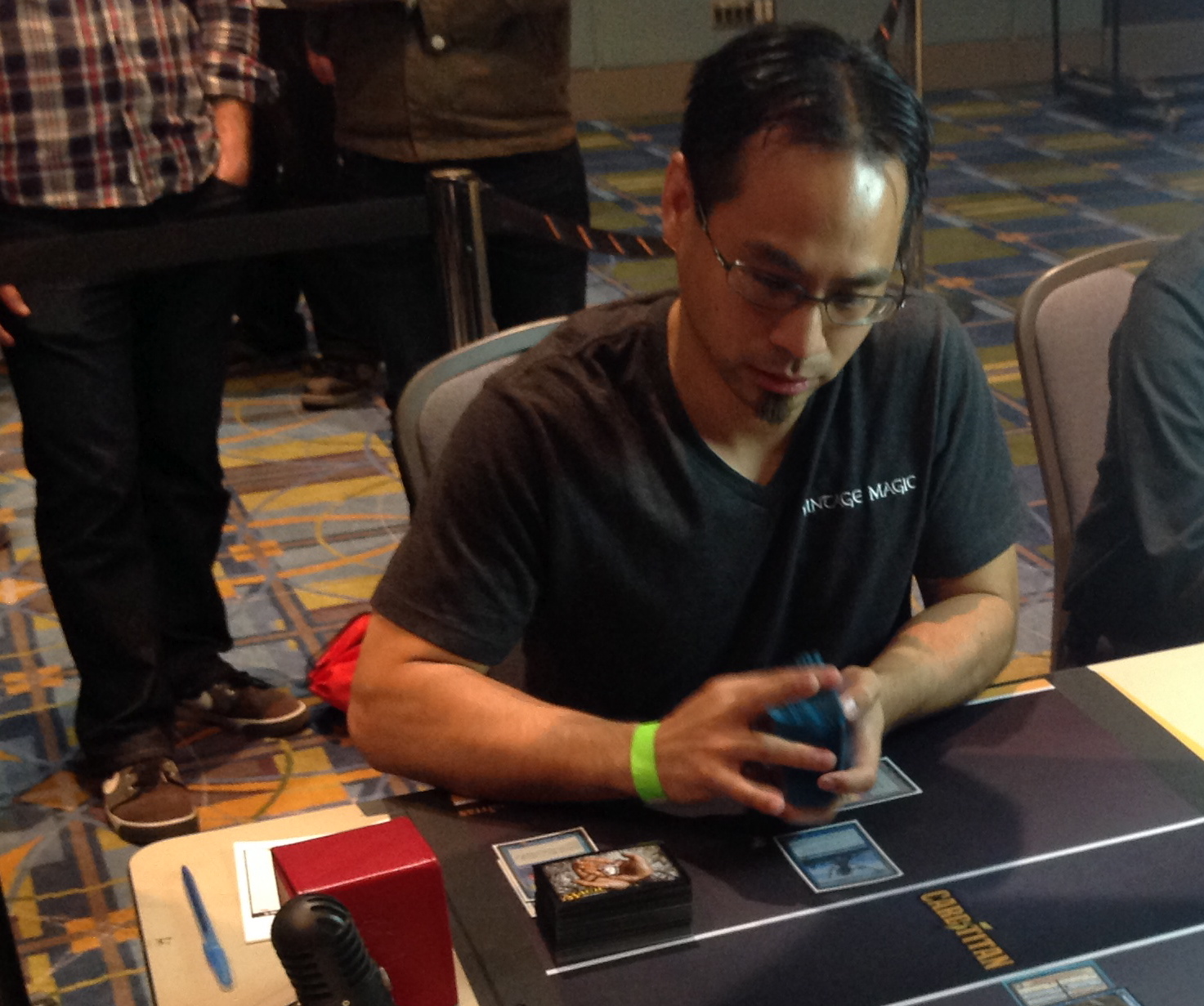 Joel Lim
Roland Chang won The Vintage Championship way back in 2005. Today, he's sitting at six wins and zero losses with a Mishra's Workship deck that features exciting cards like Steel Hellkite. The Top 8 is well within Chang's reach, and his deck seems extremely well-prepared for the Treasure Cruise decks that are so popular today.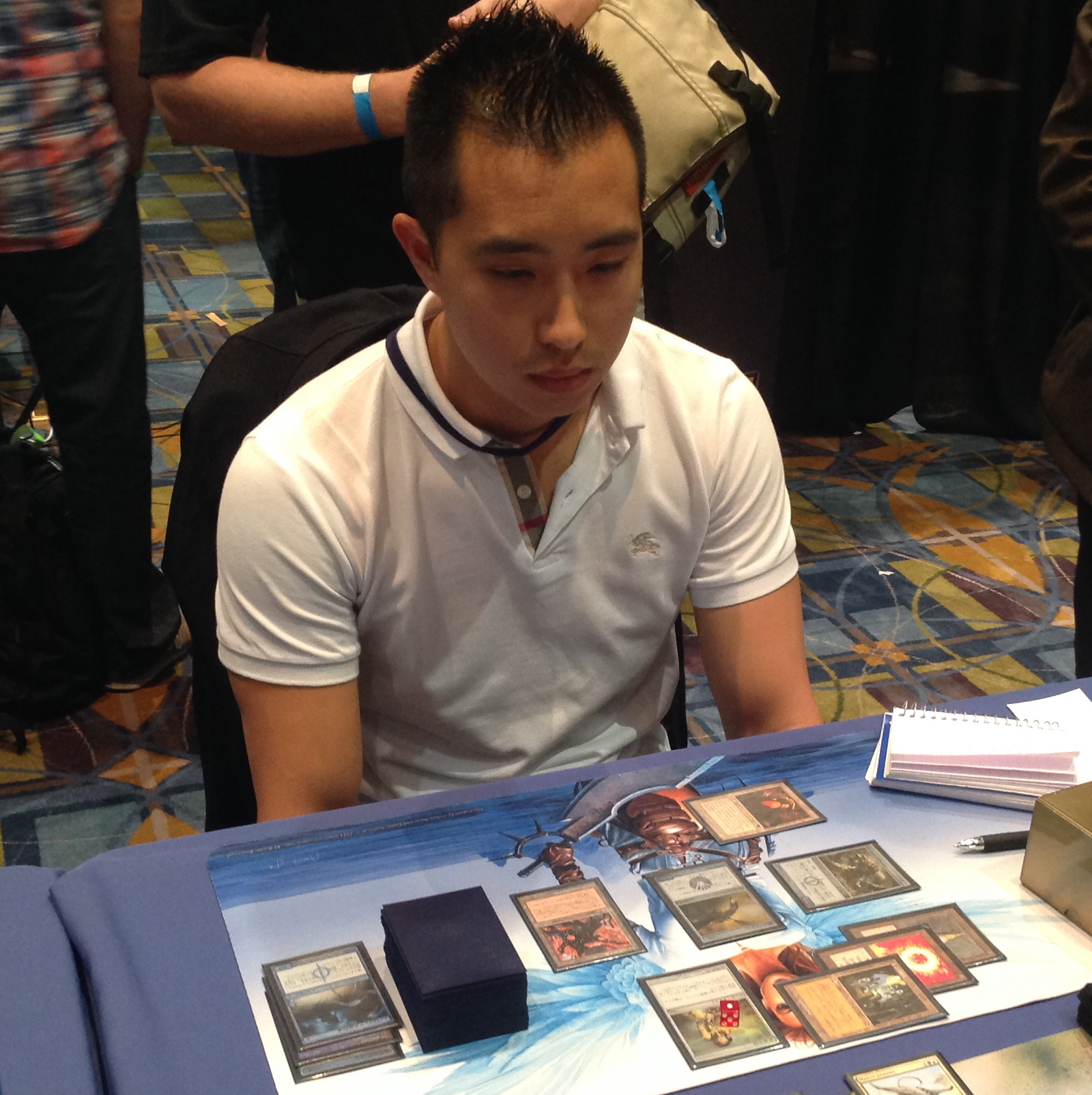 Roland Chang
Steve Menendian was the 2007 Vintage Champion, and he's been an outspoken voice on Vintage for the last decade. Currently, Menendian only has a single loss. Menendian seems driven to become the first player to repeat victory in this event. Will this be his year?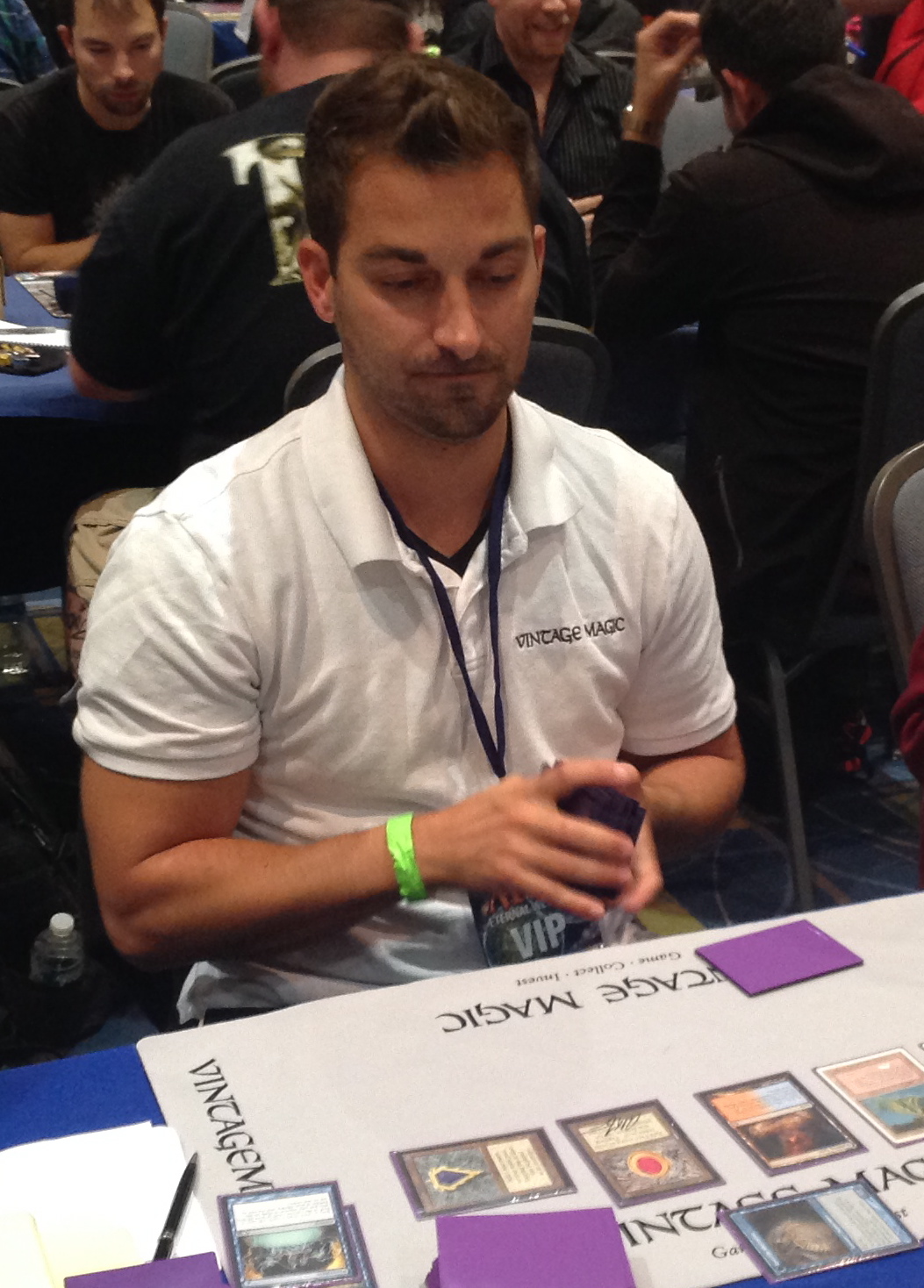 Steve Menendian
The 2009 Vintage Champion, Hiromichi Ito, is something of a Vintage globetrotter. Hiromichi is also currently sitting at a single loss.
We'll check in again with these players as they get closer to the elimination rounds. Will this be the year of the repeat? Or will there be another horse in the running when the 2015 Vintage Championship rolls around?