With one round left to play eight players remained with unblemished records. A win here would mean the difference between pole position on the field and being mired in the scrum with only a single loss to give.
Table 1 saw Pro Tour Khans of Tarkir Semi-finalist Mike Sigrist square off against Jason Ellis. Sigrist had been surprised to make it to 8-0 as his deck featured more than a couple duds. It certainly wasn't up to the task of taking on Ellis, who overwhelmed him in two quick games interrupted by a deck check. It was Ellis's first perfect Day 1, and he hopes to improve on what has been a strong year for him, having put up a 12-3 record at GP Baltimore and 11-4 at Atlantic City.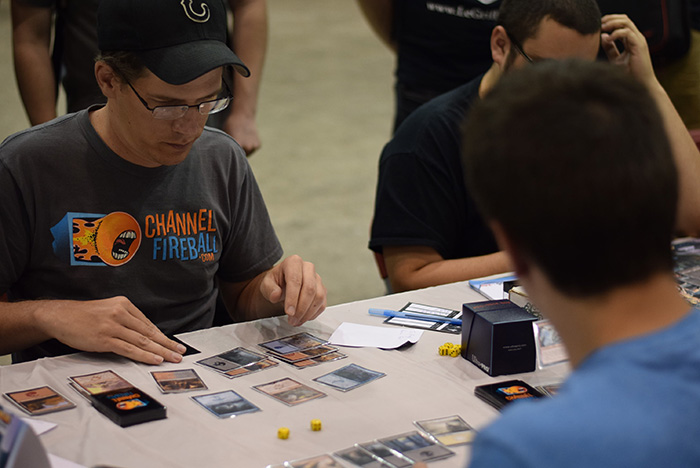 At Table 2, the 20th-Ranked Andrew Cuneo was battling Jean-Francois Betit. Their first game was a drawn-out affair. Though Betit was able to get rid of Tasigur, the Golden Fang before he could take over the game, he was under fire from an Ojutai Interceptor on a stalled board. He ripped Descent of the Dragons, but Cuneo was ready with Contradict. In their second, Betit got the upper hand with Qal Sisma Behemoth, forcing Cuneo to a low life total and finishing things with a Goblin Heelcutter. In the decider, Cuneo had a key removal spell in response to Descent of the Dragons, meaning Betit would only get a pair of 4/4 fliers. That was enough to tilt the balance in Cuneo's favor. Cuneo refused to get excited about his strong start. "This is the third GP this year I've started out 9-0. In both the previous ones, I 0-3'd the first draft."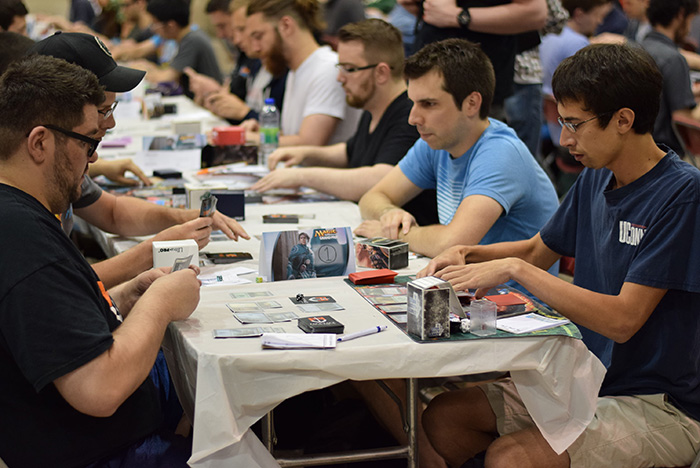 Next door at Table 3 Newfoundland's Stephen Whelan was up against local ringer Philip Asselin-Nguyen. Whelan strolled to victory in game one with a textbook curve of creatures and removal, but stumbled in the second when Asselin-Nguyen held the ground and closed things with Silumgar, the Drifting Death. Game three went down to the wire, but Whelan edged through, giving the Newfoundland crew one more reason to cheer.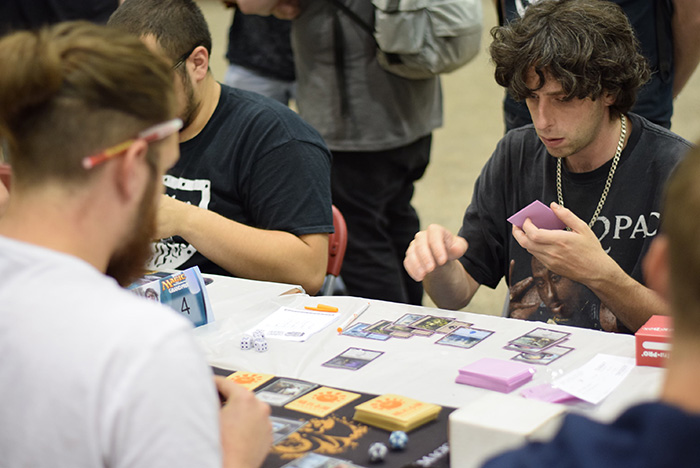 Lastly there was Table 4, where Canadian GP fixture Martin-Eric Gauthier squared off against Alex McKnight. It was a classic battle of McKnight's aggro against Gauthier's control, and in both games Gauthier was on the back foot early. His blue-black exploit deck took damage while it set up its defenses, and just when things looked darkest, Sidisi, Undead Vizier would hit the table. What did she tutor up? Dragonlord Silumgar. Both games McKnight looked to the top of his deck for answers and came up empty.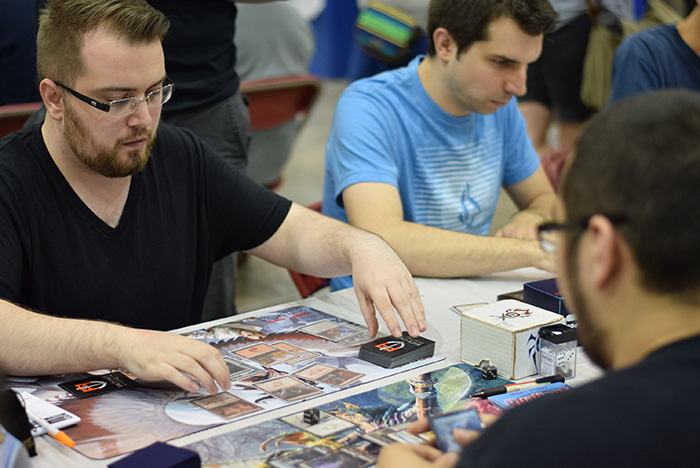 Congratulations to our four 9-0 players!