What's the strangest deck you've faced this weekend?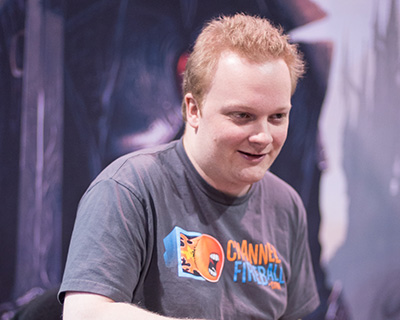 Frank Karsten: Zoo. It's not so strange, but I thought it had become unpopular since the Pro Tour.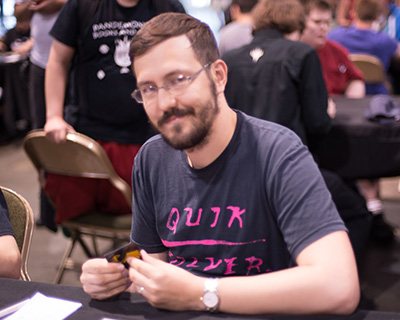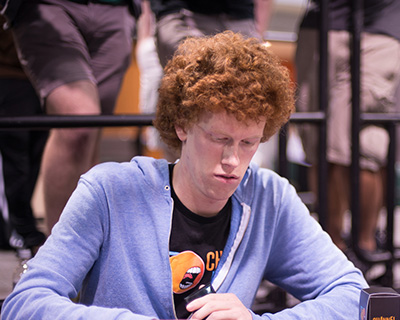 Nathan Holiday: Soul Sisters. I know it's not strange- well, I know that people sometimes play it, but still.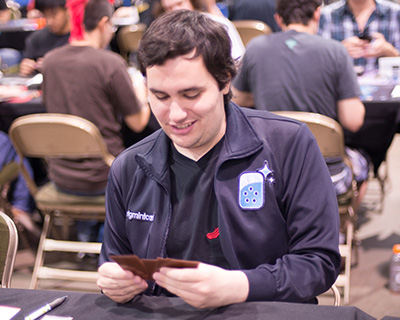 Denniz Rachid: Blue-Black Teachings. I'm playing Infect and kept what I thought was a good hand. Then he played turn-one Darkblast. I could've conceded right there.
Guillaume Wafo-Tapa: Mono-Blue Control, with Scrying Sheets and snow-covered Islands.