Despite the huge attendance, only four players managed to escaped the carnage of the first nine rounds of the tournament with their pristine records still intact: Kirill Tsarkov, Lukas Blohon, Magnus Lantto, and Simon Nielsen. Blohon was part of the large contingent of members of Team Cabin Crew who chose Esper Dragons for this event.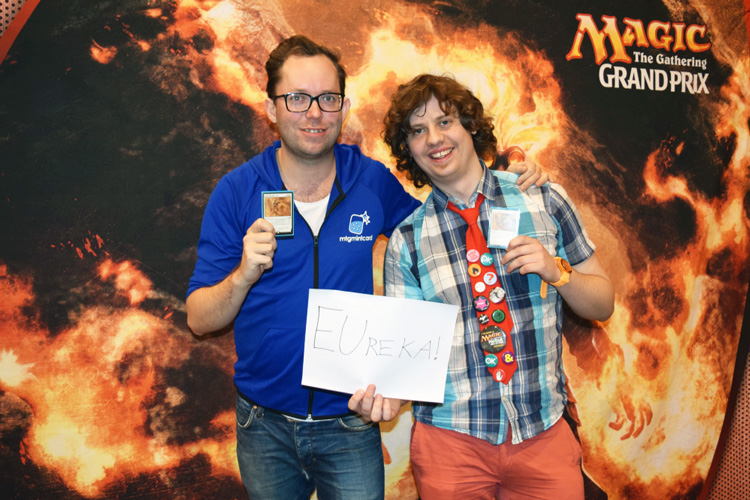 Magnus Lantto and Simon Nielsen
Lantto and Nielsen (pictured above), both part of Team Eureka, went with Rally the Ancestors at this Grand Prix and they rallied magnificently. Both ran the exact same 75 cards and both ended Day 1 on 27 points.
Check out all of the 9-0 decks below!