When time had run out in the final round yesterday it still wasn't clear just how many 9-0 players there were going to be. A few more minutes, five extra turns, and the match at table three between Tommi Aarela and Kim Ströh ended in an unintentional draw. Our guess was Ströh would have won with more time, but his Lantern Control had probably taken up enough of it already.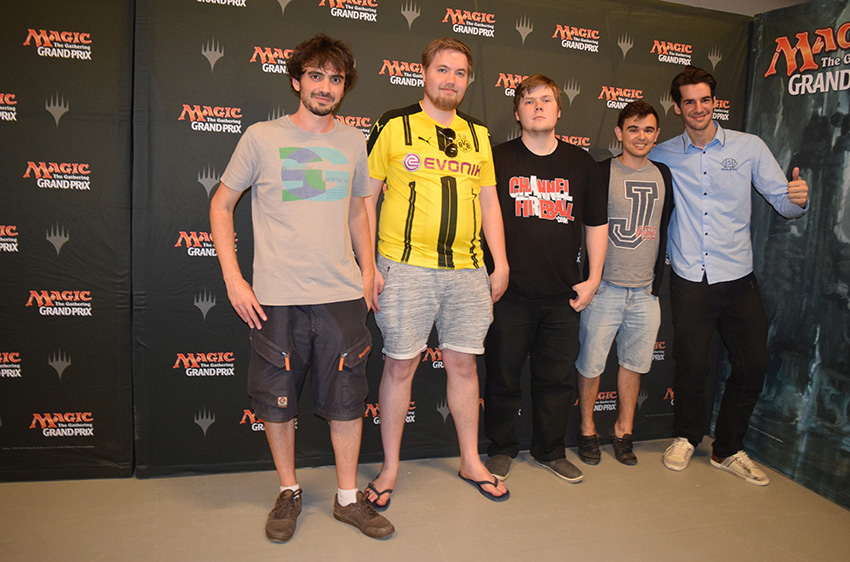 In any case, this left five players to lead the charge into the second day and pose for the 9-0 players' group photo: Guillaume Perbet, Niklas Holtmann, Teemu Halonen, Toni Ramis Pascual, and Cristian Ortiz Ros (pictured above left to right).
Five players. Five different deck archetypes. Modern at its finest.