There's scuttlebutt among the players at Grand Prix about how Oath of the Gatewatch Team Sealed plays out. The idea is there are usually two failsafe, good decks: White-X Allies and some flavor of Devoid deck. However, the third can be all over the place.
Oath of the Gatewatch Team Sealed is the first format where the new colorless mechanic is a benefit, and not another complexity. With an "additional color," with the right pool, you won't have to fight over the last color. If you can build a Mono-Blue-Colorless or a Mono-Black-Colorless, there is plenty cards for everyone!
But that doesn't always work. Sometimes the pull of the third deck can mess with the stability of the first two. I talked to some teams to find out what they ended up in for that often-elusive "third" deck.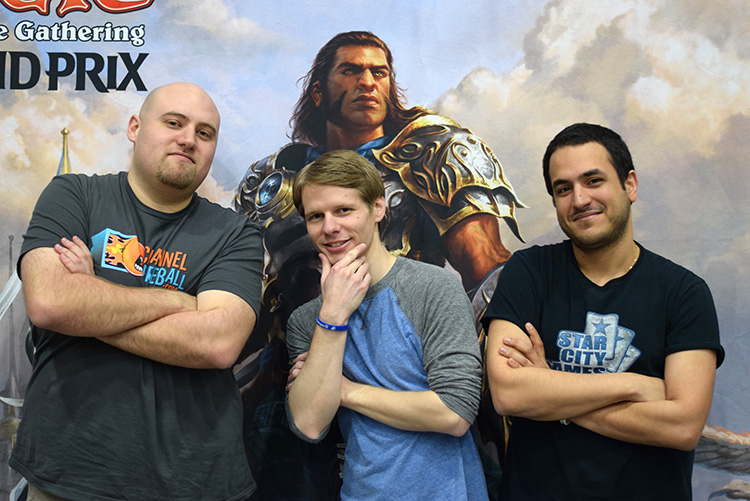 Brian Braun-Duin, Brandon Nelson, and Shaheen Soorani
Brian Braun-Duin, Brandon Nelson, Shaheen Soorani – "It's a Red/Green Landfall/Aggro/Get-Cha deck."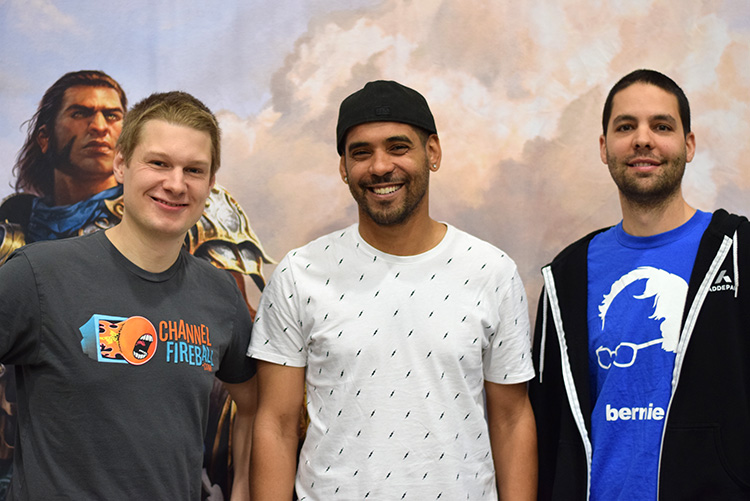 Paul Rietzl, Dave Williams, and Matt Sperling
(4) Paul Rietzl, Dave Williams, Matt Sperling – "Well, it's ... it's ... look, it's Boros Control, ok?!"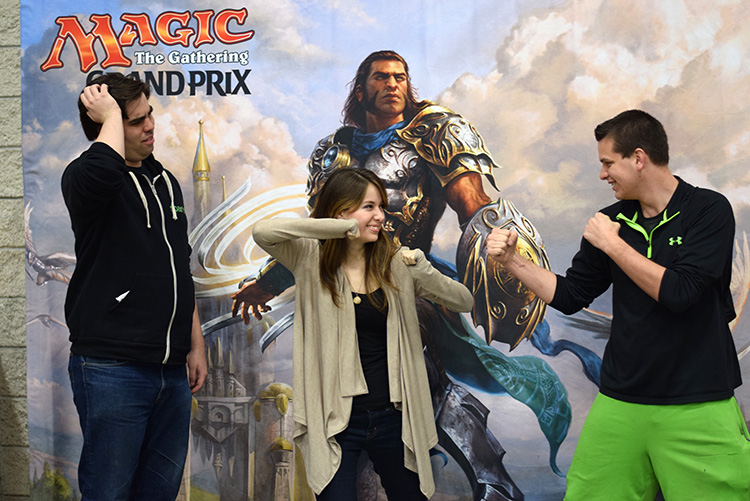 Andrew Baeckstrom, Gaby Spartz, and Andrew Parnell
Andrew Baeckstrom, Gaby Spartz, Andrew Parnell – "It's a Red 'Good-stuff' deck. There are a couple good rares; it can get there. I think. I hope."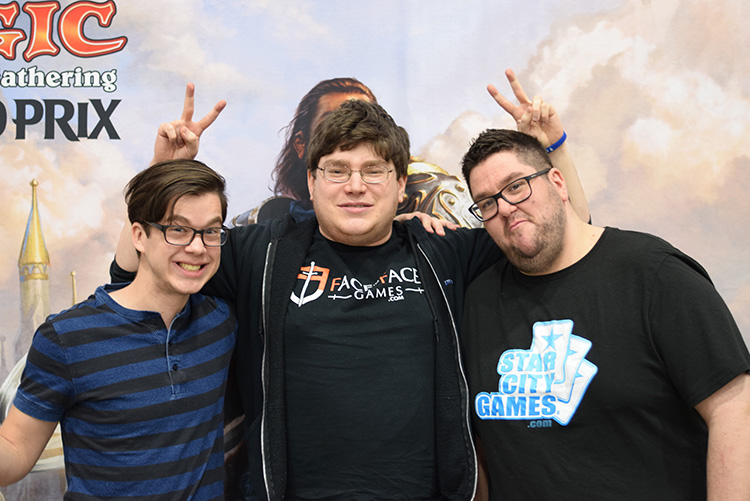 Steve Rubin, Alexander Hayne, and Mike Sigrist
Steve Rubin, (6) Alexander Hayne, and (11) Mike Sigrist – "'Third deck?' Well, one deck has two Bone Saws ... It just beat a deck with two Nissa, Voice of Zendikar; two Mina and Denn, Wildborn; one Omnath, Locus of Rage. It's really the 'first' deck."