There are seven different undefeated players, each playing seven different archetypes. As always, Modern has proven incredibly diverse and fun. Here are the seven players who've had the most fun today.
All of these combatants are yet to play under the Top 8 lights, but the common thread among them is vast experience with their respective decks—often years.
Ryan Whitsitt (Mardu Burn)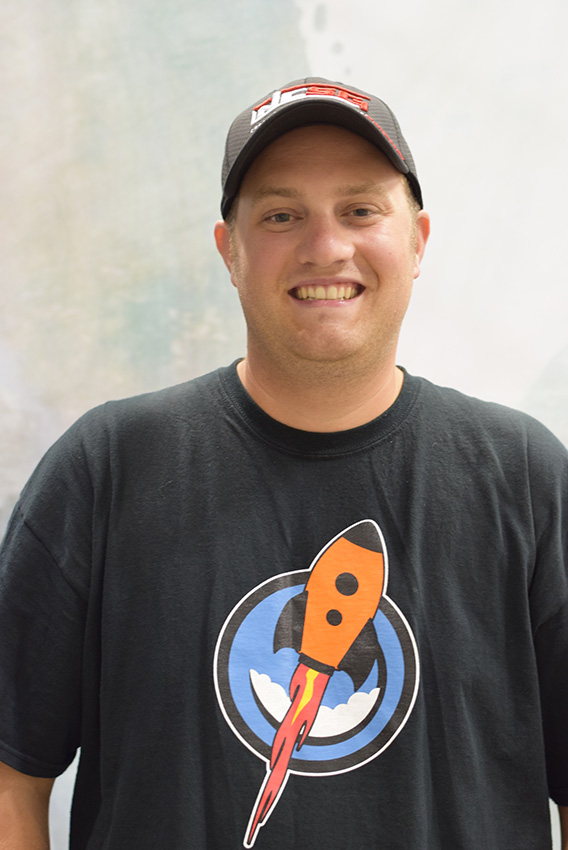 Ryan Whitsitt has been playing Burn ever since he got into the format. Along the way, he had racked up decent finishes, most notably a 10th-place finish at Grand Prix Vancouver 2015. Today, he took his Mardu Burn deck to a 9-0 finish, defeating Arthur Peck's Affinity in the last round.
Although Bump in the Night was nice, the standout card for Whitsitt has been an artifact from his sideboard: Ensnaring Bridge. "It has won me 70% of all the games I won today."
Koelten Grissom (Living End)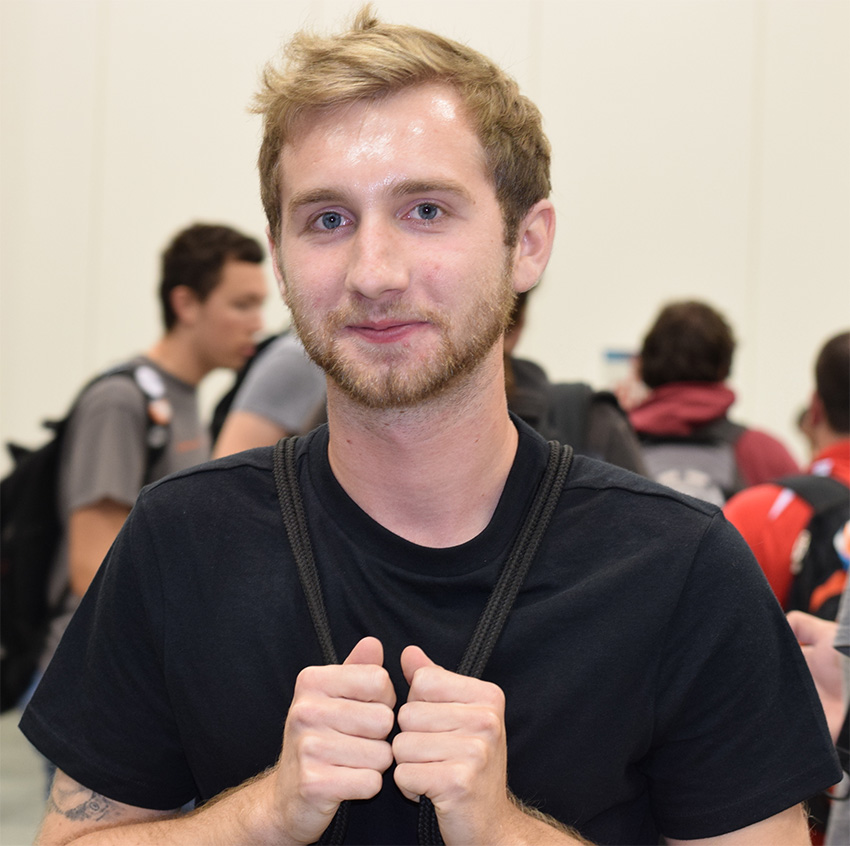 Koelten Grissom, a 22 year old player from Iowa, went 9-0 with Living End, defeating Tom Klenotic's Affinity in the last round. "I have been playing the deck for 3 or 4 years now," he told us.
As a result, Grissom was familiar with most of the matchups in Modern, which didn't lead to an optimistic feeling about the Sunday competition. "There are lots of weird decks around at the top tables, like Ad Nauseam combo, which Living End doesn't do much against." Then again, he also told us that he faced his worst matchup, Burn, in Rounds 3, 4, and 5 and won all of those matches.
Neal Crabtree (Ad Nauseam)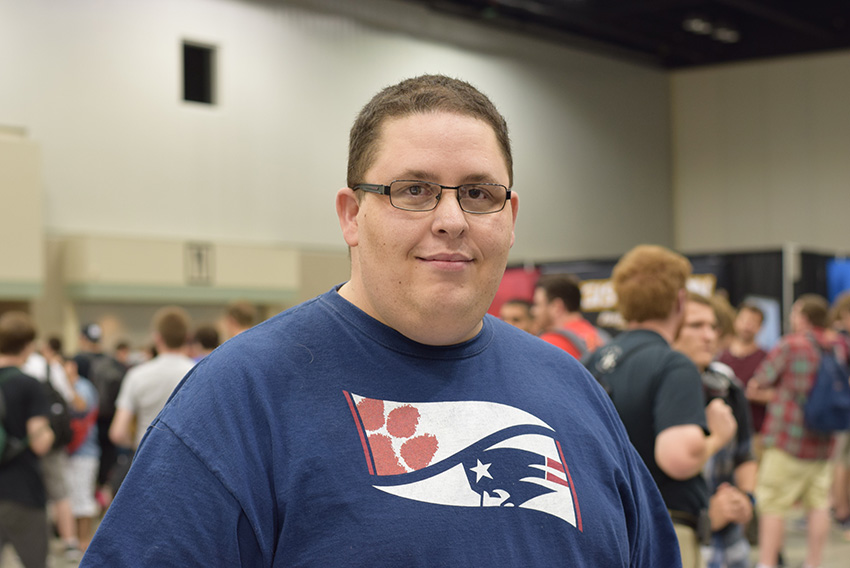 Neal Crabtree, hailing from Ohio, was the Ad Nauseam player in our group of undefeated players, dismantling Yann Alexandre Chouinard's Jeskai deck in the last round. "Normally I play Jund, but thought Ad Nauseam would be good in the format right now as there is really no interaction versus combo."
It worked out perfectly: Not only did he finish 9-0, beating his worst matchup Infect with an impressive turn 3 kill earlier today, but he made Day 2 at a Grand Prix for the first time! When you make Day 2, you better make it with the best record possible.
Ryan Solave (Death's Shadow Zoo)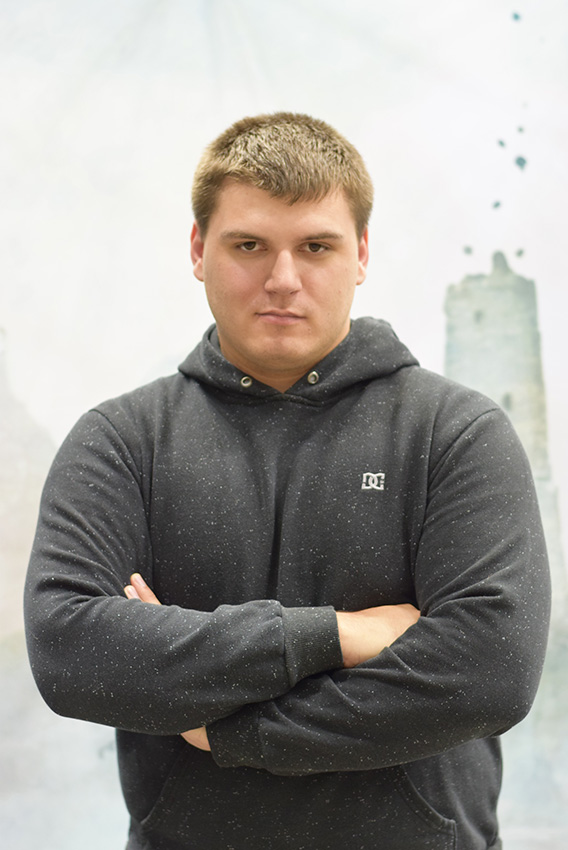 Ontario's Ryan Solave ran Death's Shadow Zoo to a pristine 9-0 record today, triumphing over Ryen Castillo's Ad Nauseam deck in the last round. Solave was about to play Infect, but rolled a die to decide for sure, and ultimately switched to Death's Shadow Zoo—a list that is very close to the one that Brad Nelson's piloted to a Top 8 at the StarCityGames Invitational last weekend.
"My highlight today was playing against Sam Black and killing him on turn 2 in Game 1, then effectively killing him on turn 2 again in Game 3." Thanks to Temur Battle Rage and Mutagenic Growth, that is sometimes what the deck does.
Todd Davis (Red-Green Tron)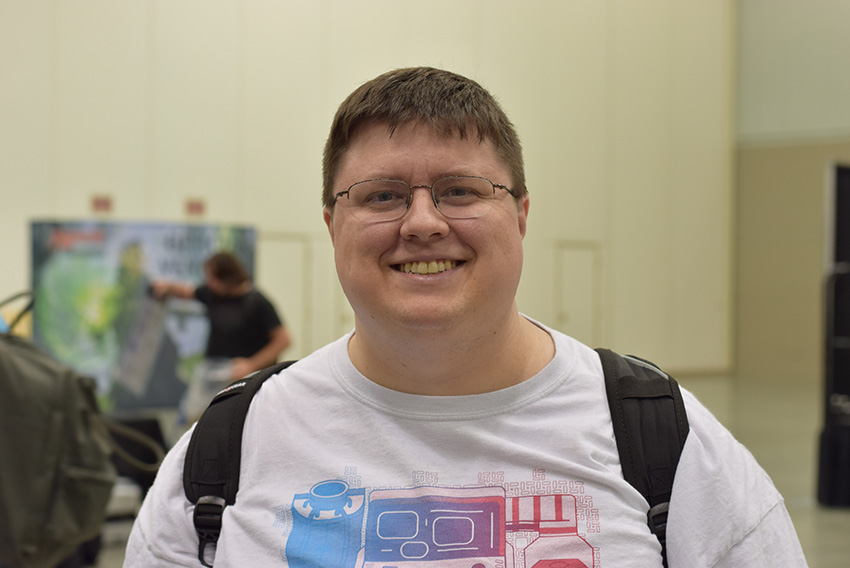 Todd Davis, hailing from Michigan, has been playing for 16 years, posting decent results along the way, but finally found himself in his first 9-0 spot at the end of a Grand Prix Day 1 after defeating Noel McDaniel's Elves deck in the last round. "I dodged Infect and Burn mostly but got paired against 3-color decks like Jund several times."
Davis registered Red-Green Tron today—a deck that he had been playing for 8 months already, that had gotten him to Day 2 at Grand Prix Detroit earlier this year, and that he simply enjoys playing. "If I can win and have fun, that's just fantastic." And sometimes, the necessary Pyroclasm is right on top of your deck when you sacrifice your Chromatic Star for red.
Mason Linne (Affinity)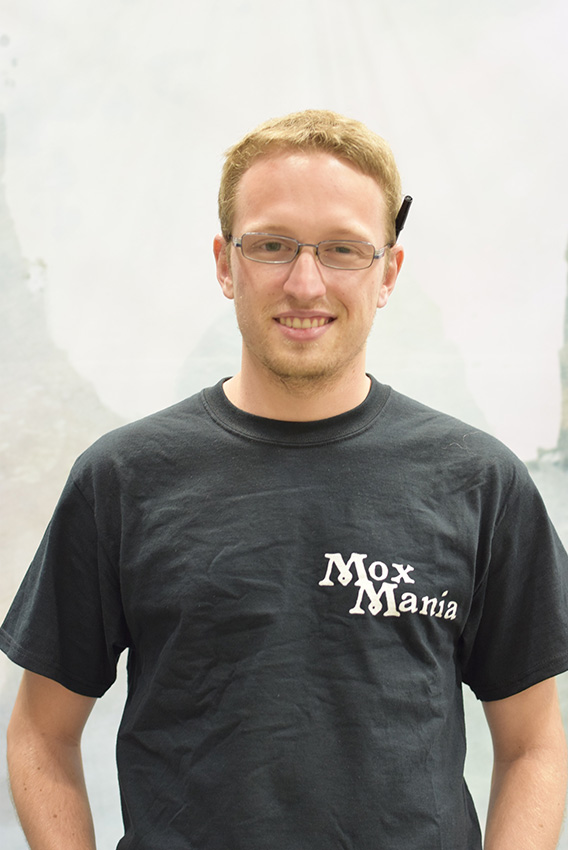 Mason Linne is a mechanical engineer from Madison, Wisconsin. It's clear that the northern Midwest is still representing Magic quite well.
Linne is one of those Affinity devotees, who worships at Ashnod's Altar. "I've been playing Affinity for two-and-a-half years," he said, adding, "I really only play Modern," just truly showing his robotic zeal.
Asked why Modern, he said, "I like just being able to take this deck and become the master of it ... I like this deck, and I know I can continue to play this deck."
He travels to all the Modern Grand Prix events, hoping to make it to the Pro Tour—even though he knows he'll have to learn a new format when he gets there.
Finishing 9-0 was a great thrill for him. He said, "I've Day 2'ed a couple times, but never better than the lowest possible record."
This Affinity win for him feels just. He had abandoned the plinking machines for a Grand Prix or two, and was preparing to do so again in Charlotte. But something stopped him. "The week of the Grand Prix, I read Frank Karsten's article on Affinity. After reading it, I realized I was a betrayer of the robots. And I made the switch back." Just one Modern Grand Prix later, here he is.
Perhaps Linne will take down this Grand Prix dedicating his victory to Frank Karsten for bringing him back to the fold.
Ryan Normandin (Bant Eldrazi)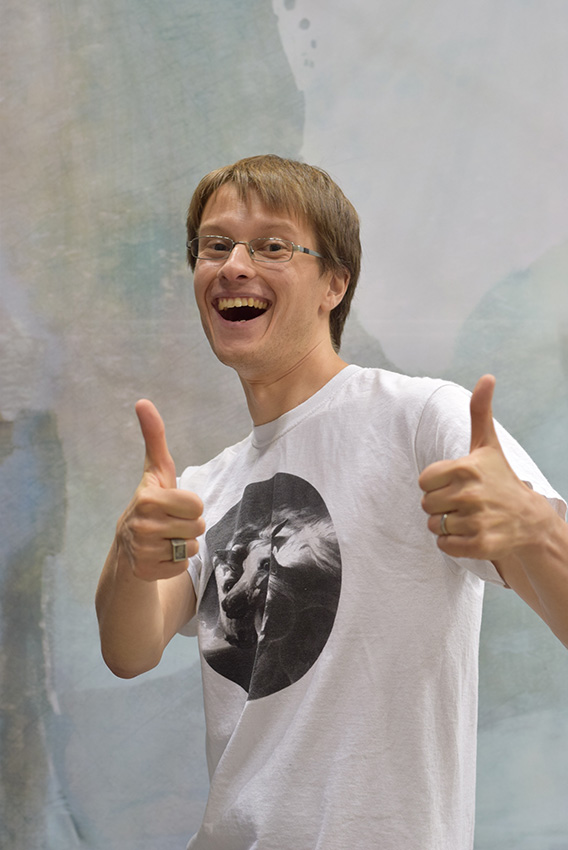 Ryan Normandin hails from Boston, Massachusetts and battled all the way through with Bant Eldrazi.
"Eldrazi Temple's just so good," Normandin said of his deck choice. "You can still just turn-two Thought-Knot Seer." He's been playing the deck since Eye of Ugin was banned, and before that, he was on White-Blue Eldrazi. This man is devoted to the cosmic beasts.
When he's not playing Magic Normandin is a High School Physics teacher.
"Of course I'm also the Magic club advisor," he added with a laugh. He gets to "advise" student when they play during their free periods—which to me just sounds like getting to play Magic at work. And Normandin did admit to beating them down on occasion.
"Some of them are more competitive than others ... but, you know, they are no match for me." More of an evil, high-school-physics teacher cackle. Ok, that last part was an exaggeration, but still, his students are clearly going to read this, right?
Normandin was joined by Team H.O.W. (Horse of Will) teammate Tom Leveille and they celebrated the victory together—as two men with horses on their shirts should do.