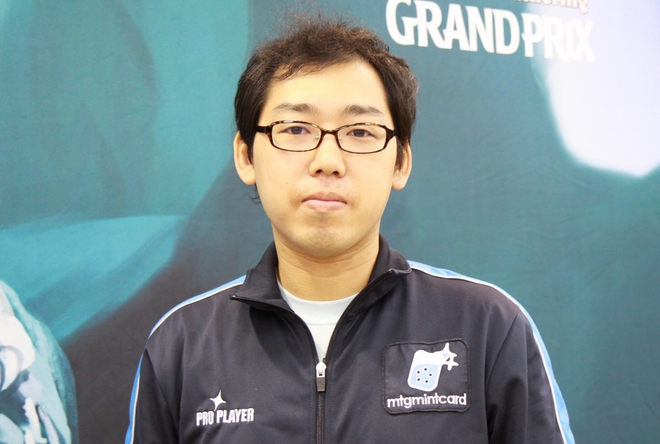 Known as one of the best constructed players of all time, it is no surprise that Shota Yasooka brought his own creation to Grand Prix Kobe. Yasooka is familiar with playing Blue-Black decks in Modern, opting to play Faeries at Pro Tour Born Of The Gods earlier this year. Today, however, he played a U/B Tezzeret Control Deck.
"At Pro Tour Born of the Gods, Modern as a format had yet to solidify," Yasooka explained, "Therefore, I thought Faeries would be powerful for the metagame. Since then, the metagame has changed quite a bit, making Faeries not that powerful."
"I really love Tezzeret." Yasooka continues, "Two months ago I created [this] deck and was planning on playing in a PTQ with it, but I became busy. I thought the deck was strong and I get to play with all of my favorite cards, so I decided to play it this weekend"
Yasooka's deck takes advantage of Tezzeret and Liliana of the Veil to generate a recurring advantage for him. He has Inquisition of Kozilek to disrupt his opponent early on, and has Smother, Damnation, Go For the Throat, Doom Blade and Slaughter Pact to deal with opposing creatures. He has powerful disruptive artifacts including Torpor Orb, Relic of Progenitus, and Pithing Needle. Once he has bought enough time against the opposing deck he has powerful finishers. His namesake planeswalker, Tezzeret, Agent of Bolas, allows him to turn his utility artifacts into 5/5 creatures. Along with heavy hitters such as Batterskull and Wurmcoil Engine, Yasooka has Creeping Tar Pit and Mutavault to sneak in the final points of damage.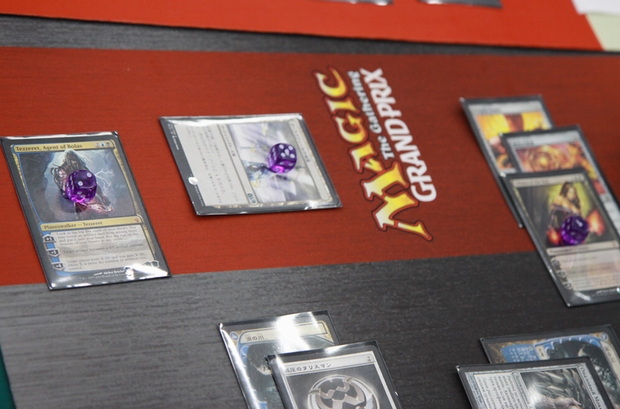 One of Yasooka's favorite main deck cards is a pair of Relic Of Progenitus. "It's a one mana artifact that allows me to power on Mox Opal while providing an artifact for Tezzeret. On top of that it is really powerful against Tarmogoyf."
Between his main deck and sideboard, Yasooka has a number of interesting choices. "In matchups that go long, I can board in Ashiok, Nightmare Weaver and Meloku, The Clouded Mirror. Against Blood Moon, I have Talisman of Dominance and Dimir Signet to cast my colored spells. Playing against both Blood Moon and Ancient Grudge can be really tough,but I have Negate and Flashfreeze to make it a little easier."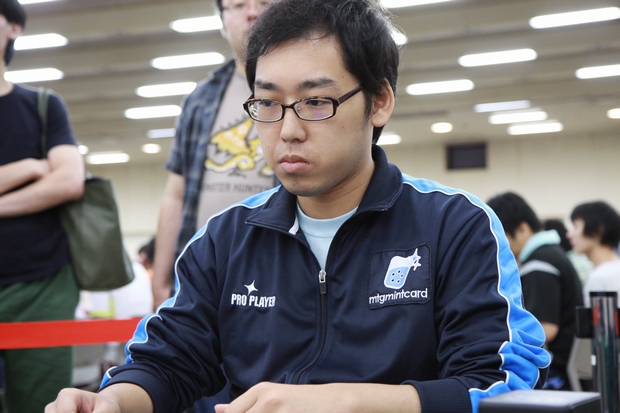 "On day one I beat Jund three times, Black-Green once, and White-Blue-Red Burn once. My only loss was to Birthing Pod. Today I've played and beaten Ad Nauseum, Affinity, and White-Blue-Red Midrange." Yasooka mentioned. Along with Birthing Pod, "Burn and Tron are really difficult matchups"
(Special thanks to Hisaya Tanaka for help on this article)