by Seo Asako and translated by Ben Swartz
Welcome to Grand Prix Kobe 2015. Because the event is so large, the Side Events and artists are on the first floor, while the main event is on the second floor. Let's explore!
---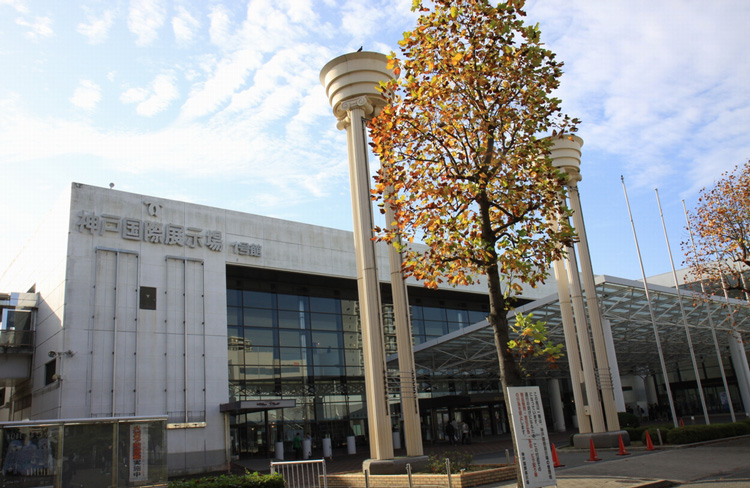 A common site for tournaments in Kobe: the Kobe International Exhibition Hall.
---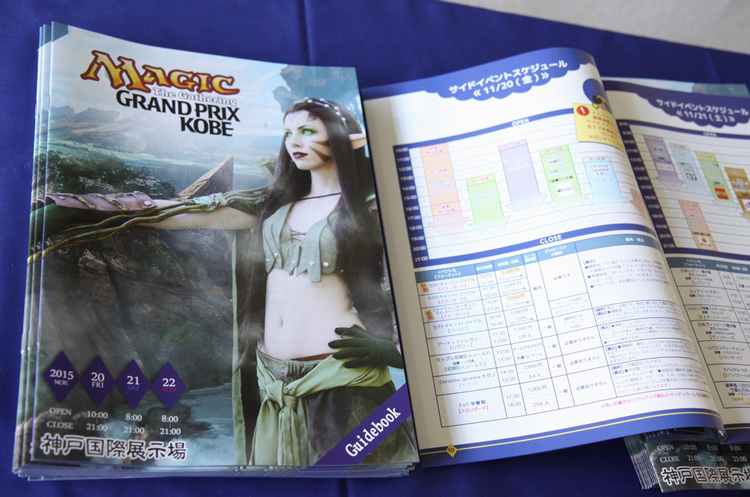 As you enter there are pamphlets being distributed. Inside there is information about the event schedule and happenings this weekend.
---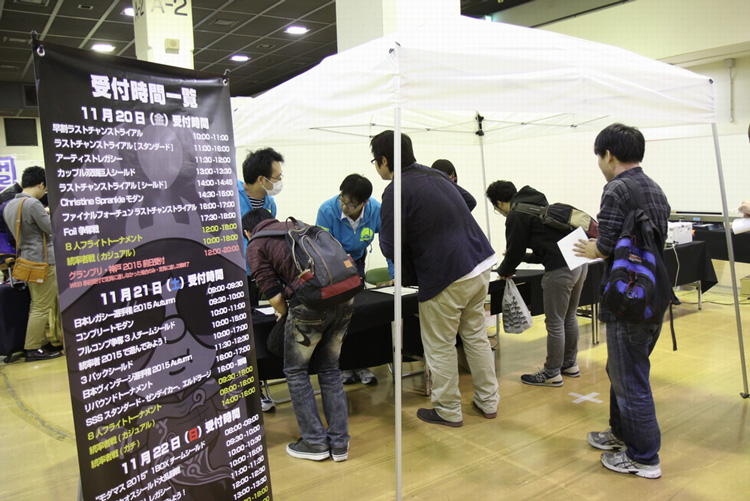 As you enter there is a the information center to greet you.
---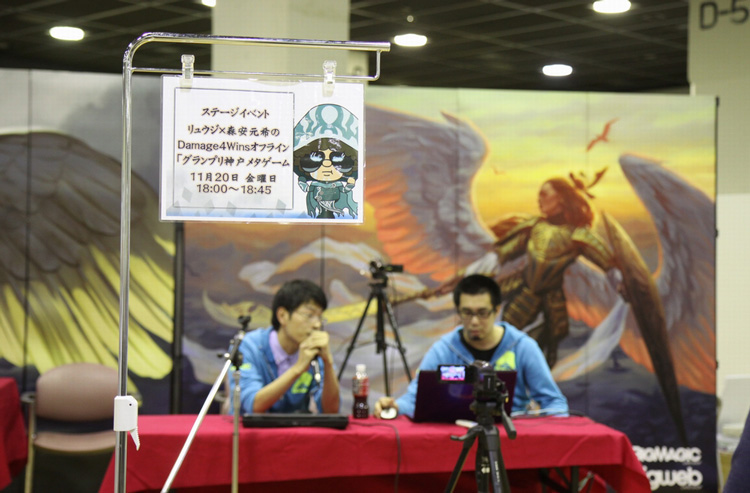 One the first floor is the event stage for fun events and show matches that are going on this weekend.
---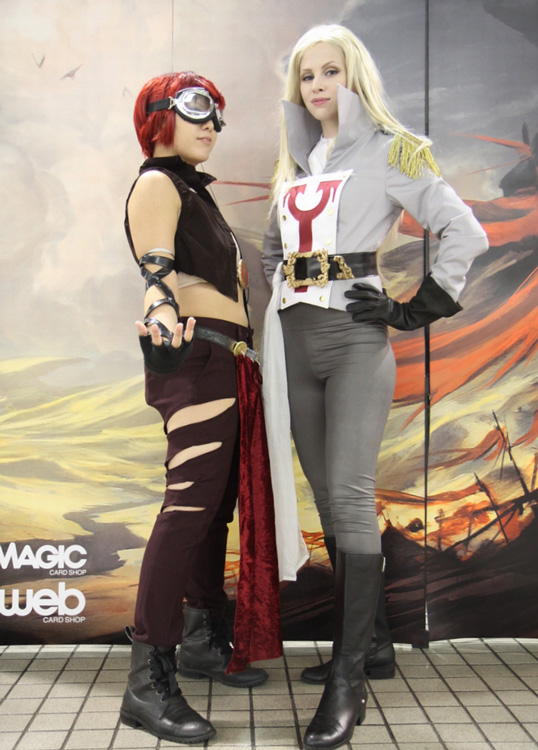 On Sunday there will be a costume contest with special judge Christine Sprankle. Here she is on the right as Thalia, Guardian of Thraben. On the left is a costume contest hopeful dressed as Young Pyromancer.
---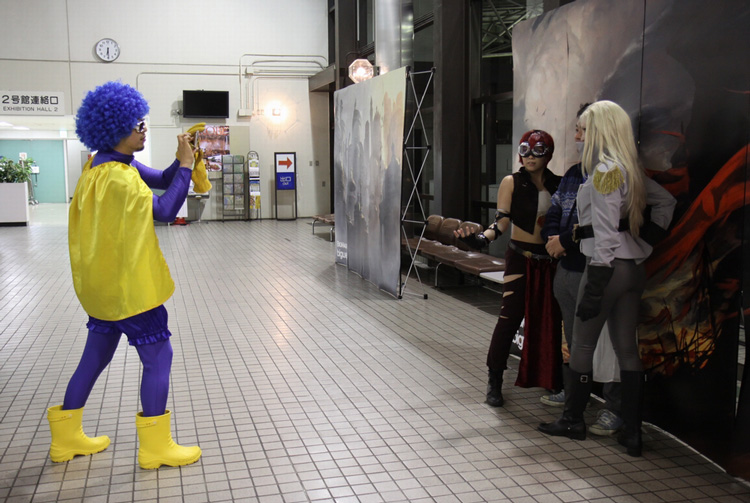 In the lobby of the exhibition hall, is the cosplay zone–the location where people throughout the weekend are getting pictures taken with the cosplayers here.
---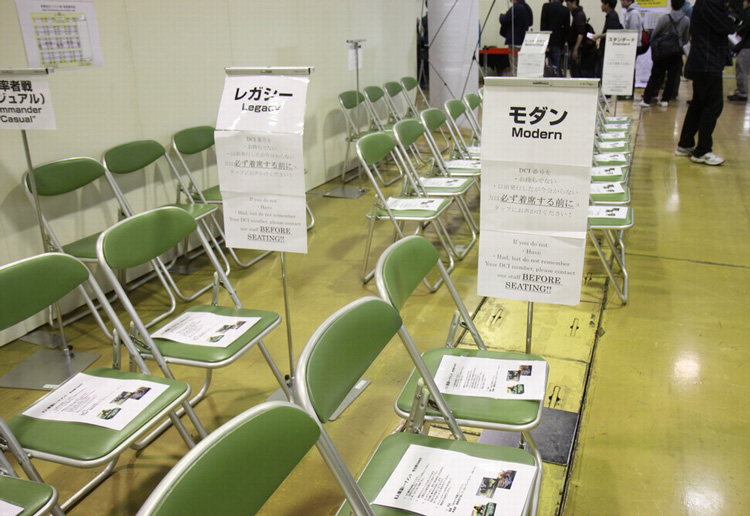 Plenty of side events are being run this weekend. Players line up here to participate in a variety of different formats.
---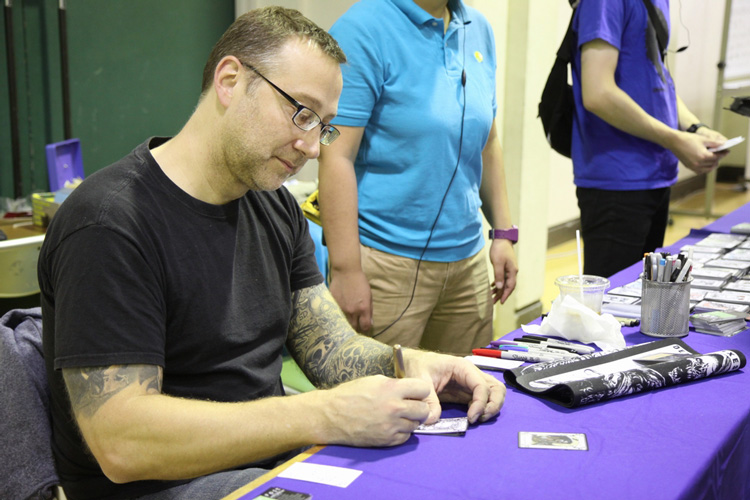 Artist rk post is here to sign cards throughout the weekend.
---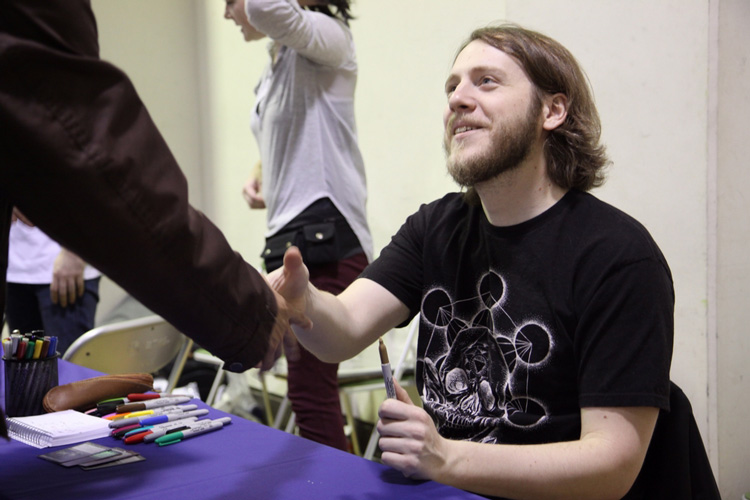 Same with artist Chris Rahn.
---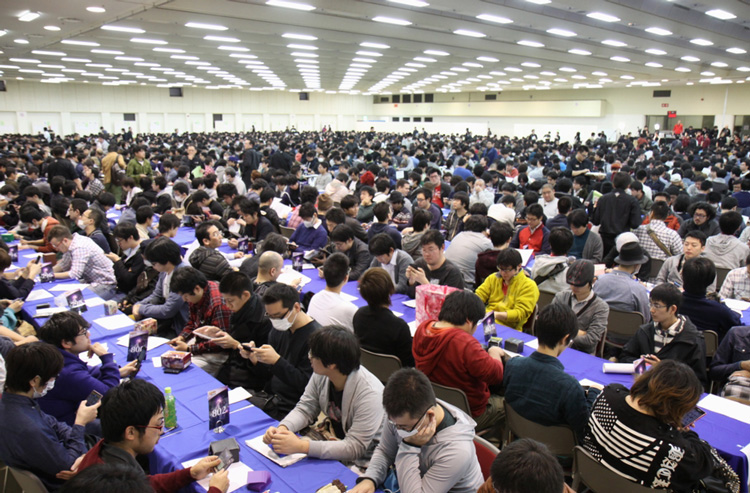 On the second floor is the main event. Over 2500 players have gathered for the player meeting.
---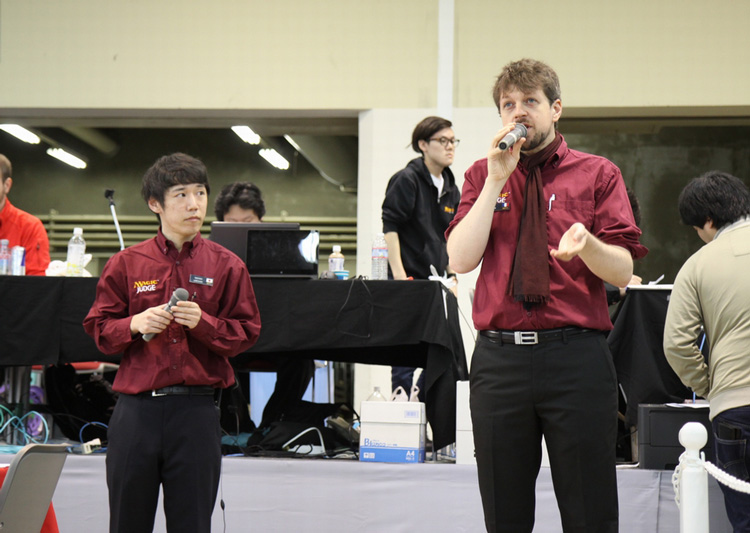 Multiple head judges are here this weekend. There's nothing about the rules that they don't know and they're here to help players out with rules questions this weekend.
---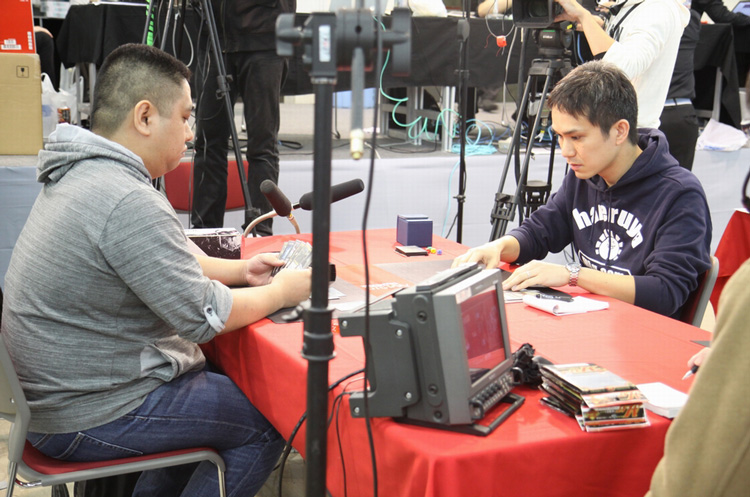 The first round has begun with a feature match. On the right, coming out of retirement, is Ichiro Shimura, member of the 2005 World Championship winning Japanese national team.
---
Make sure to stay tuned throughout the weekend for continuing coverage of GP Kobe 2015!