By Seo Asako and translated by Ben Swartz
During Spring in the ancient capital of Japan many Legacy decks have bloomed here at Grand Prix Kyōto 2015. Join us, won't you?
---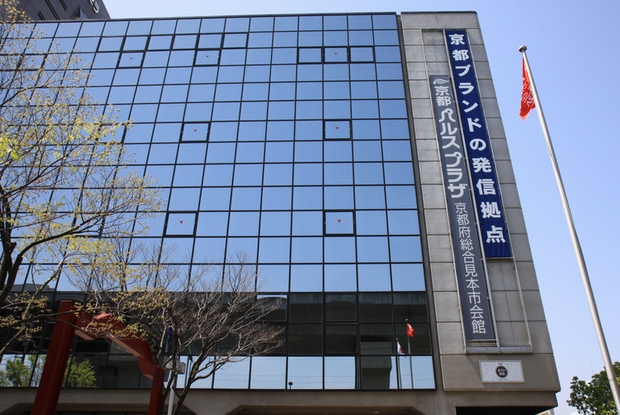 The tournament is held in the same location as the 2013 Team Grand Prix in Kyōto. This place seems to have an affinity for Magic.
---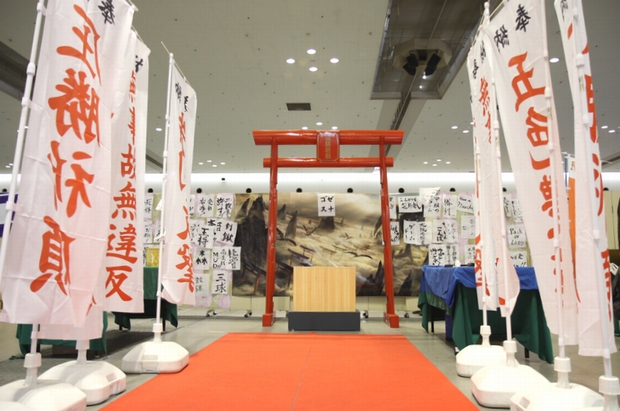 As you enter you are greeted by a Japanese Shrine gate, or Torii. As is traditional at Japanese shrines, desires are written in calligraphy and presented.
---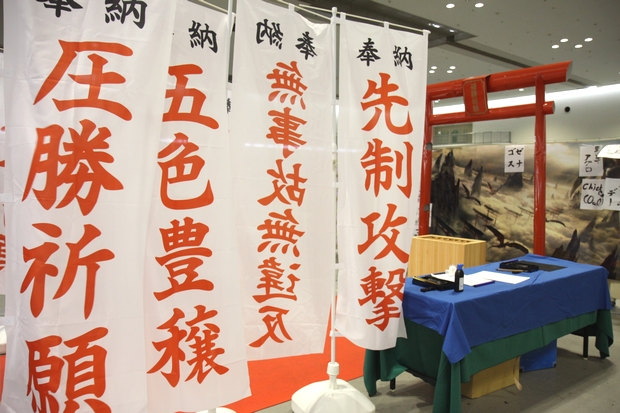 Five colors, prayer for victory, no mistakes, first strike are among some of the wishes.
---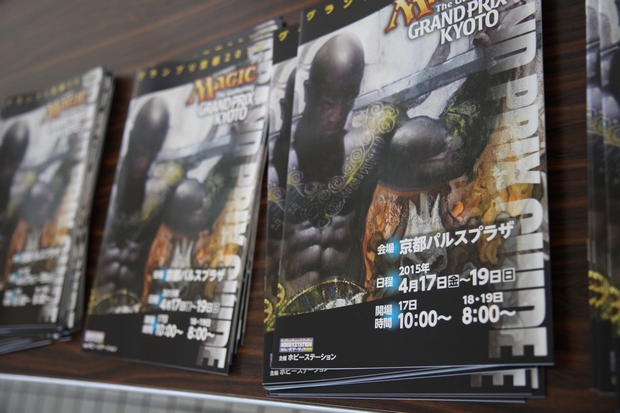 Free pamphlets have been distributed. Among other things, they include event schedules, bus schedules, and an interview with Yuuya Wantanabe.
---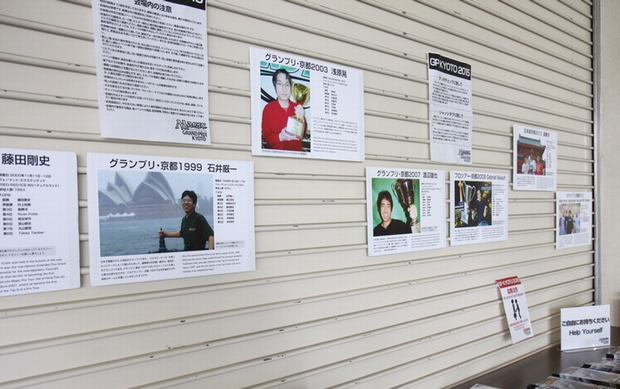 Near the pamphlets are placards of showing the winners of previous events in Kyōto.
---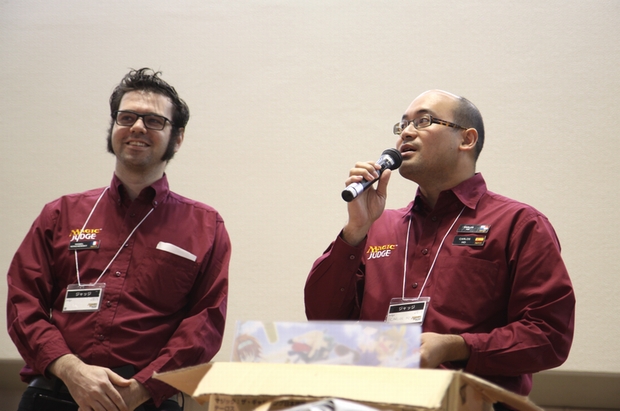 The head judges of the event. Because the tournament is so large there are two Head Judges.
---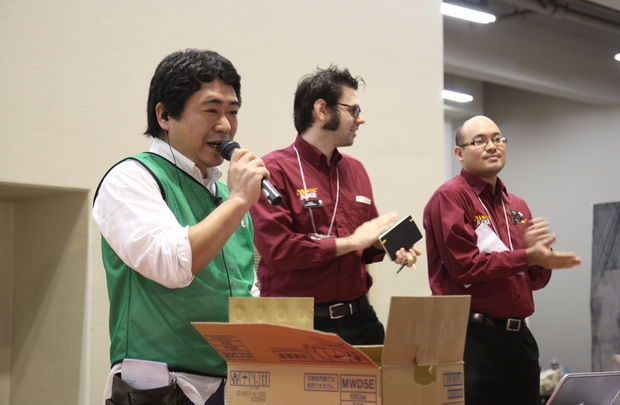 With an announcement from the Tournament Organizer, Grand Prix Kyōto officially begins.
---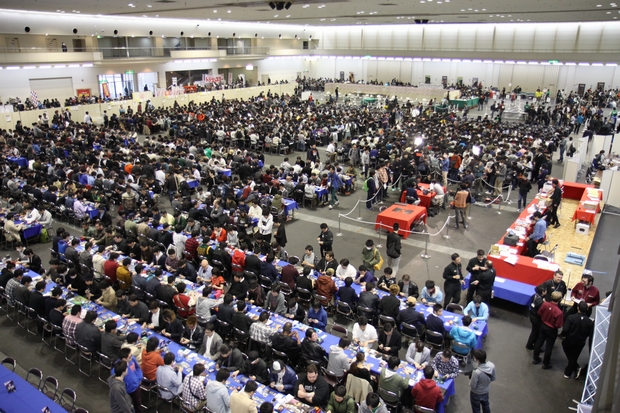 The tournament hall in its entirety.
---

Players mingling around the various booths in preparation for the tournament.
---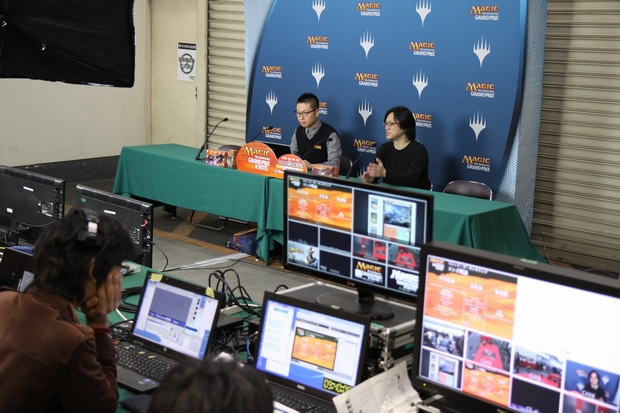 As always, the event is being live-streamed. Inside the tournament hall there is a large screen projecting the broadcast.