Out of 1,339 players, eleven managed to escape the carnage, and the Carnage Tyrants, of Day 1 with a perfect record of 8-0: Florian Trotte, Renato Spinelli, Francesco Giorgio, Rob Catton, Harry Garbett, Michael Blanc (pictured below in the back row left to right), Carlos Moral, Peter Vieren, Thomas Diedic, Alexandre Darras (left to right in front) …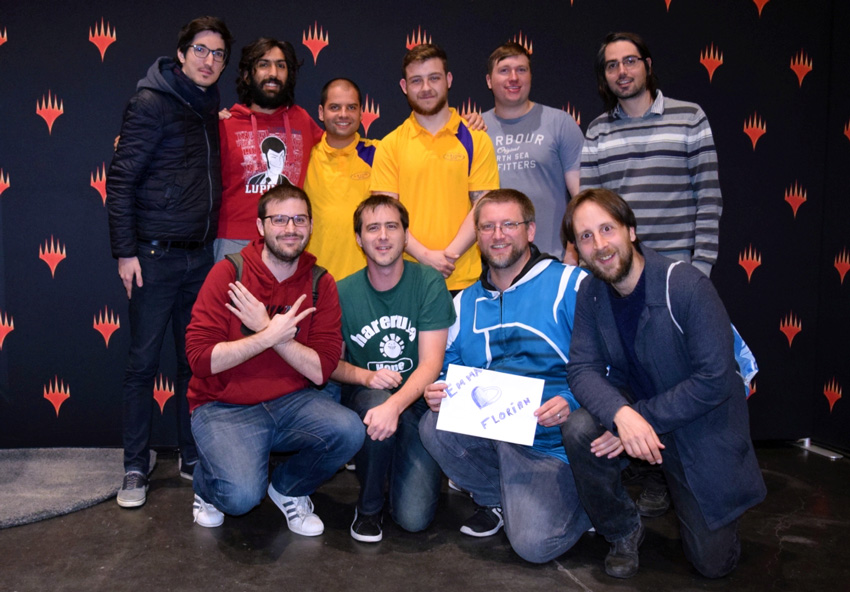 … and Thomas Angel, who fought a particularly hard fight in the last round of the day, well into extra time, and missed the group photo because of that.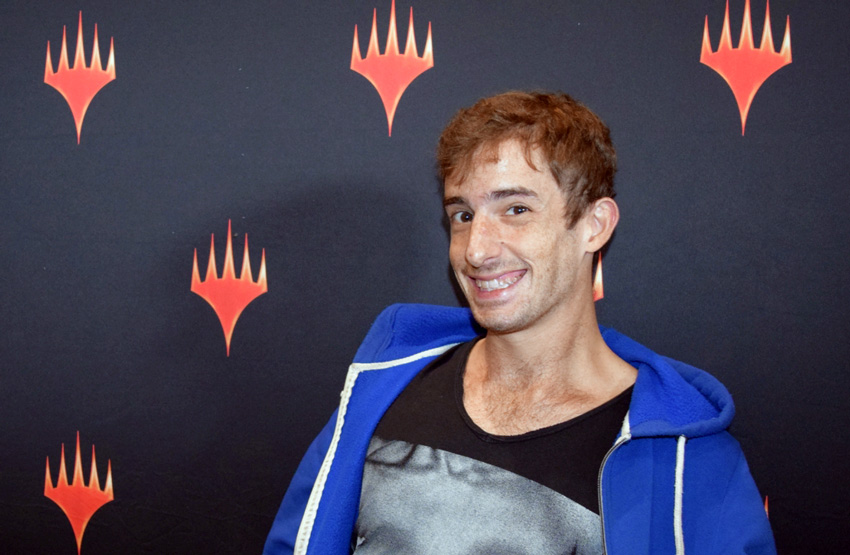 Surprisingly few of them played Golgari Midrange, which was the most popular deck in the field and became the biggest player in Day 2 too. Instead, nine of them ran blue decks, most of them control, one beatdown, and three with a little combo slant in combining Arclight Phoenix and instants/sorceries.