Magic tournaments are great opportunities to make friends and Grand Prix are good excuses for players that haven't seen each other for a long time to meet up again. One of the traditions at British Grand Prix is for players from the North to battle the South in a jolly kickaround (Translation: 7-a-side football. Additional translation for our friends across the Atlantic: 7-a-side soccer).
In a tight, close-fought game the South narrowly squeaked out a 11-3 victory. Who am I kidding, they bloody thrashed us. By us, I mean those lily-livered Northerners. I live somewhere between Birmingham and Wales, which is the South as everyone knows.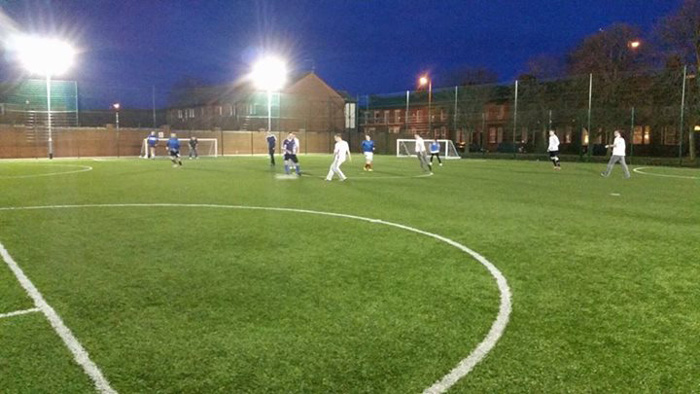 (At least until the North wins the rematch later in the year at which point I'll reassign to the North).
I talked with Neil Rigby, captain of the Northern team. The tradition will continue again at GP London later this year (and hopefully the North will put up more of a fight this time).