Three players escaped the first day's nine grueling rounds with a pristine record of 9-0: Estonia's World Magic Cup team captain Karl Sarap who had lost just one single game with his Sealed Deck, Marc Purvis who came in 24th at English Nationals 2017 but finished the day here in Liverpool in first place, and Englishman Alfie Bennett who made good use of his opponents' creatures, via Hostage Taker and Entrancing Melody.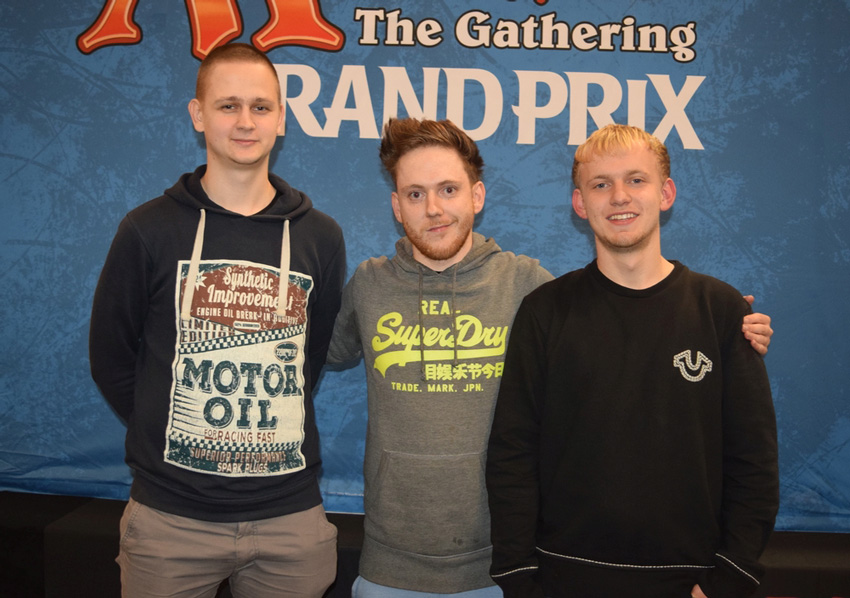 Left to right: Karl Sarap, Marc Purvis, and Alfie Bennett
Check out the decks these people used below! Most represented color combination? White-Black Vampires. Common element in all of these decks? Pirate's Cutlass.
When asked whether they did much sideboarding, all three of them answered in the negative. Marc Purvis was the only one to even mention any sideboard card at all: "Brought in Heartless Pillage against the slower midrange decks."