All of the following decks were piloted to a perfect 3-0 record in the first three rounds today, but others were too. So what makes these the Top 32? Well, they are simply taken from the top draft pods. And since players get entered into draft pods based on standings, the competition at the top tables is arguably more brutal than at the lower end.
Why Top 32? Well, Top 32 happens to include everyone who made it to the draft portion of the tournament with at least 21 match points. Plus, there are so many decklists to sort through and there's only so much time ...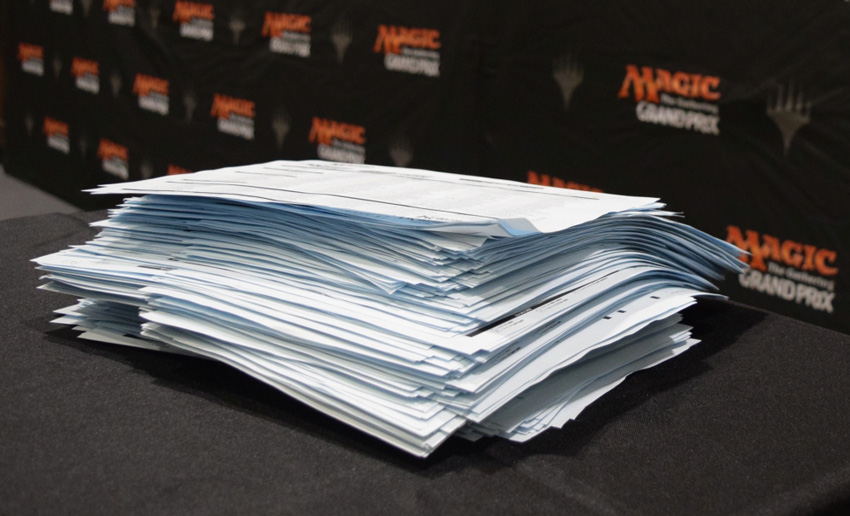 Note that, because pairings are based on overall records and some players within the same pod started the day on different records, not every draft pod yields a 3-0 deck and some pods can have two.
Special recommendation to check out Riccardo Picciafuochi's and Nicholas Woodard's decks!