Ian Farnung comes into the Top 8 here with the dubious distinction of being the only member of the eight undefeated players from day one to make it all the way to the final draft here on day two. He's appearing in his second Grand Prix Top 8, having finished 4th in Sao Paulo earlier this year. On the opposite side of the table is Melissa DeTora. She is also in her second GP Top 8, having made the final eight at Chile in 2011. She has the edge in big game experience, however, since she has a Pro Tour Top 8 to her name, from Pro Tour Gatecrash.
Game 1
DeTora was the more active in the early game, although playing multiple Banners might be stretching the definition of 'active'. At least there was a Bear's Companion too. Tusked Colossodon dwarfs a lot of things, and it certainly dwarfed Farnung's Jeskai board, which was, to put it bluntly, unimpressive. As you'd expect, however, his deck was full of spells designed to make his creatures somewhat less unimpressive. Arc Lightning and Feat of Resistance certainly helped his cause.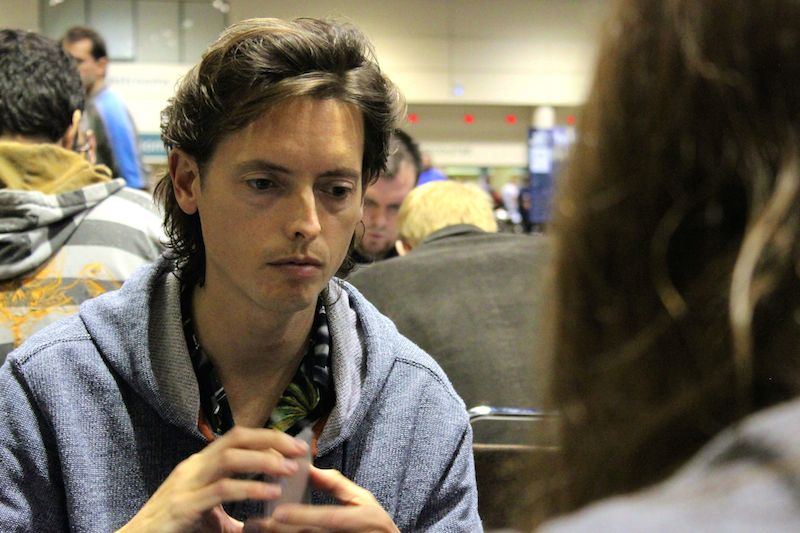 Tricks versus Power continued to be the theme. Farnung avoided a nasty Savage Punch. He turned his War Behemoth face up. He cast a morph. What he didn't do was have a Tusked Colossodon and Savage Knuckleblade on board, and DeTora had both. The game had gone so long, though, that both players were now firmly into haymaker territory. Pearl Lake Ancient for Farnung, Incremental Growth for DeTora...Something had to give, and the something was Farnung.
DeTora 1 – 0 Farnung
Game 2
Same decks, same story. Farnung opened with morphs, cheap flyers, and tricks. DeTora had the Power of Bear's Companion and Tusked Colossodon. She also had Incremental Growth again. When you see your opponent offer one of your creatures a +1+1 counter, you know you're in trouble. Usually, you're then dead.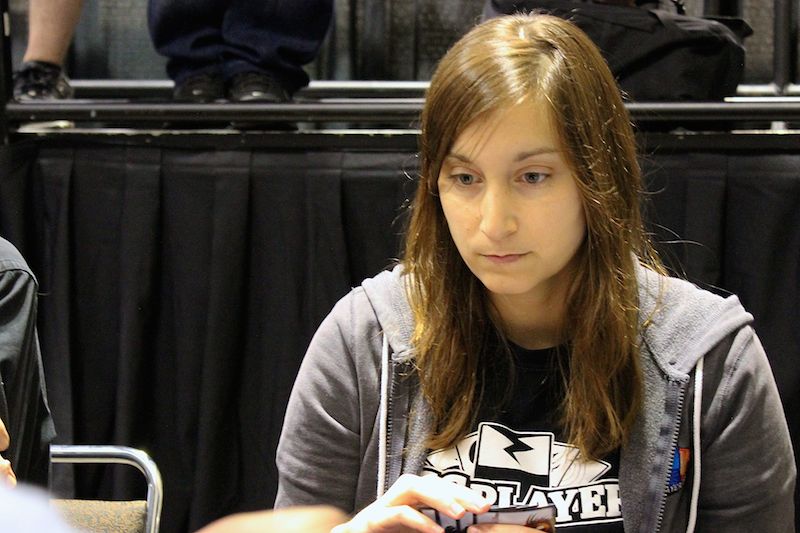 This was usually.
DeTora 2 – 0 Farnung
On hearing the news that Frank Lepore had lost his quarterfinal, Melissa was obviously disappointed. 'Oh man, I really thought we were going to get to play in the final.' Well, that dream has gone, but her dream of a Grand Prix title is still firmly alive.