Two players escaped yesterday's carnage with unblemished 9-0 records, and both of them were playing Red/White Beatdown. Here are their decks: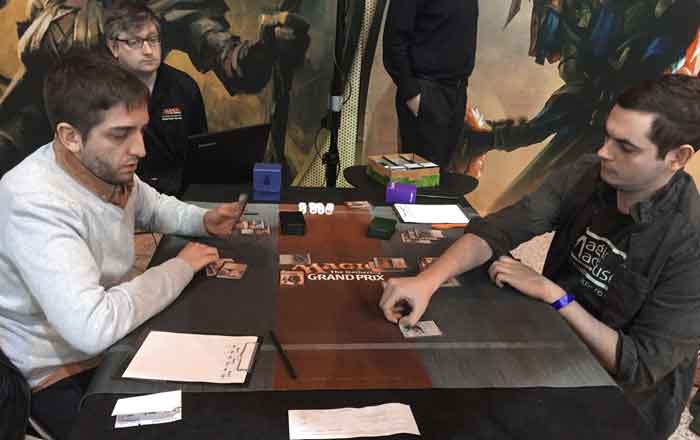 Aitor Cabezas Blanco (left) and Matt Light (right) duke it out in Round 10 to see who would be the sole undefeated player remaining in the event.
In addition, we would love to give a special mention to Johan Prinzell, who missed Day 2 despite going undefeated, technically. He had the dubious honor of racking up four draws, which left him without the requisite match points to advance to the second day of competition.