A picture is worth a thousand words. So this article is around five thousand words long. *wink* Five players show off their impressive draft decks as we enter the last round of competition before the Top 8 is born.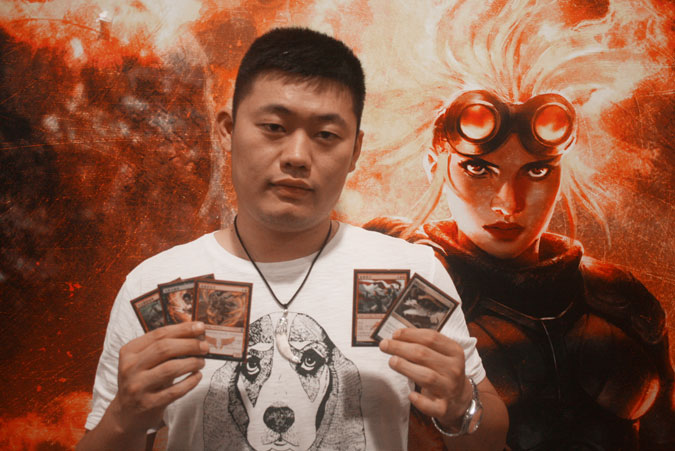 Han Bing
The Mardu Horde is fighting alongside Han Bing! He is playing his win-and-in match now, and he's relying on his Dragon-Style Twins and Utter End to bring him there. Sneaky morphs such as Ruthless Ripper and Horde Ambusher will aid him in his quest.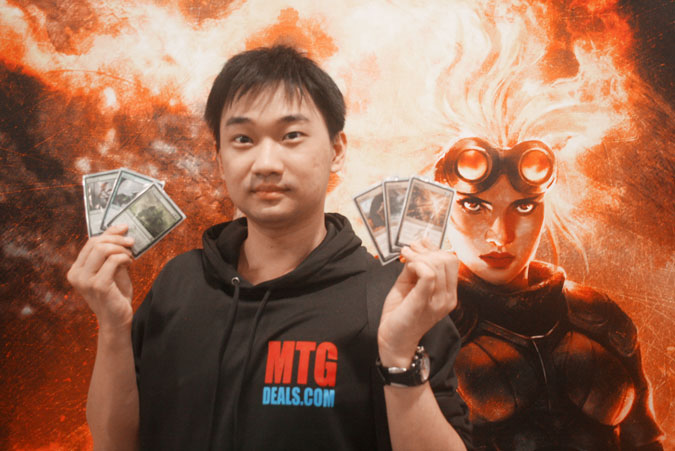 Joe Soh
The Temur Frontier is backing up Joe Soh! Playing his win-and-in match against Tamada Ryoichi, he is glad to have Hooded Hydra, Kheru Spellsnatcher and Meandering Towershell on his side. Bear's Companion, Snowhorn Rider and Trap Essence are also Temur's signature cards.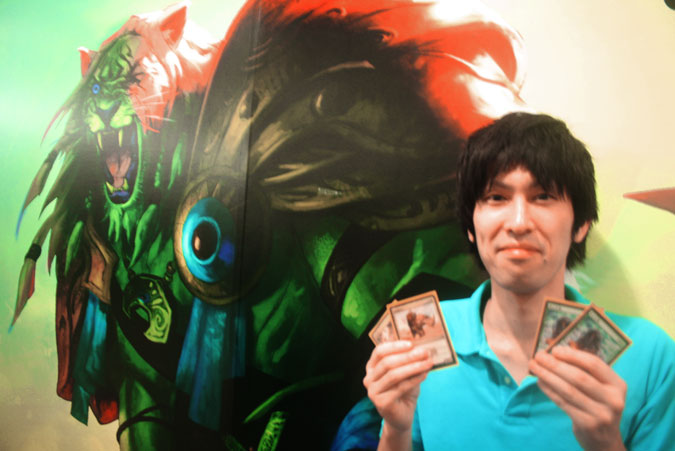 Yuuki Ichikawa
The Abzan Houses would be proud of Yuuki Ichikawa. His Green White Black deck contains signature cards such as Siege Rhino and Duneblast, complemented by a pair of See the Unwritten!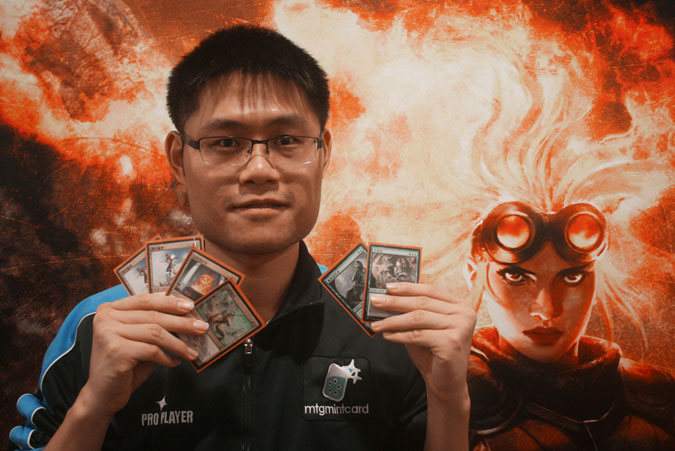 Huang Hao Shan
The Jeskai Way is the best way! Huang Hao Shan shows off his Mantis Rider, Kheru Spellsnatcher and Thousand Winds, complemented by a pair of Efreet Weaponmasters and the backbreaking Jeskai Charm.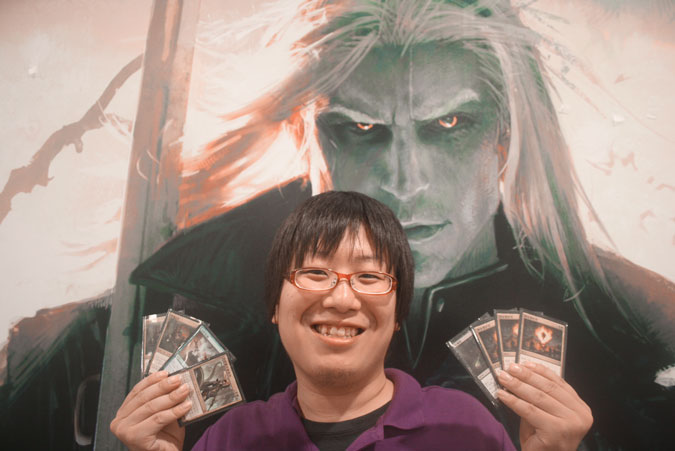 Ken Yukuhiro
The Sultai Brood supports Ken Yukuhiro. Aside from it's leader Sidisi, Brood Tyrant, he also has Dig Through Time and a pair of Rakshasa Vizier to go with the rest of his Delve cards.