Grand Prix Shizuoka has started, and over 2,200 players have showed up to compete. But how does a Grand Prix venue look like in Japan? Let's make our way into the tournament venue!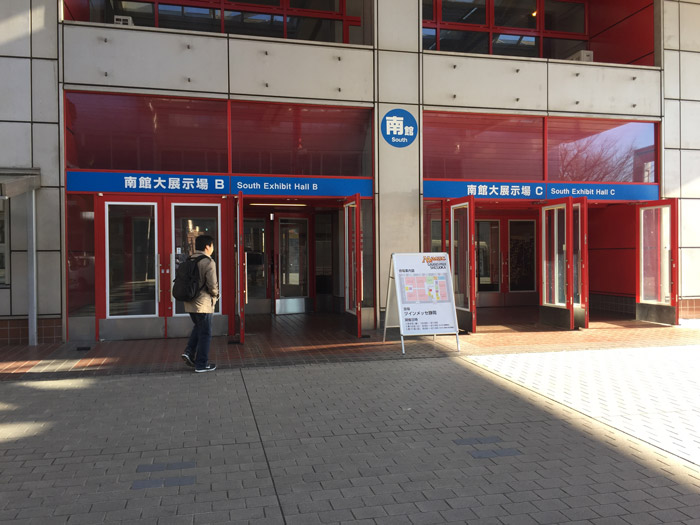 The entrance to the venue.
---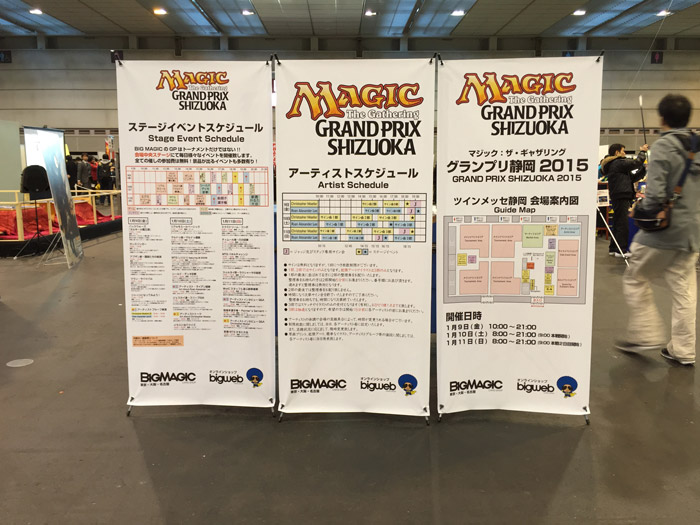 The signage that welcomes you upon entering.
---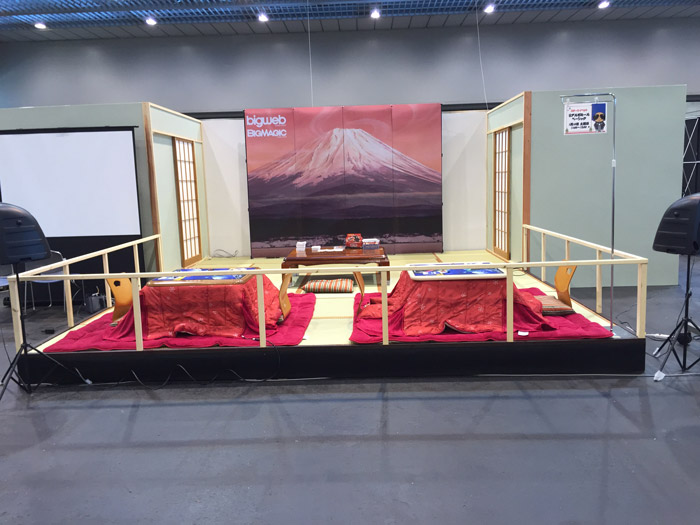 Is this how people play Magic in Japan?
---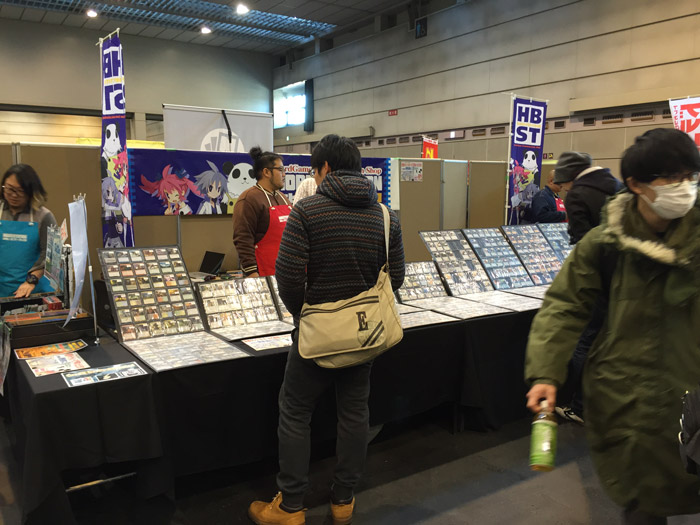 Shops display their wares while players gather around.
---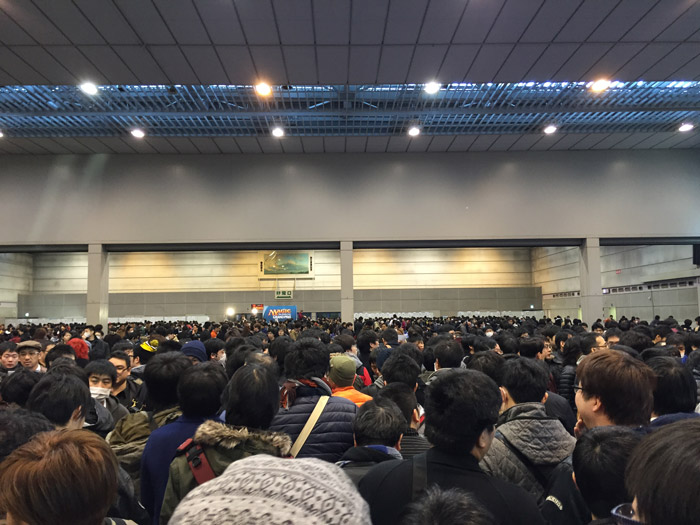 A huge crowd of players on their way to their deck registration tables.
---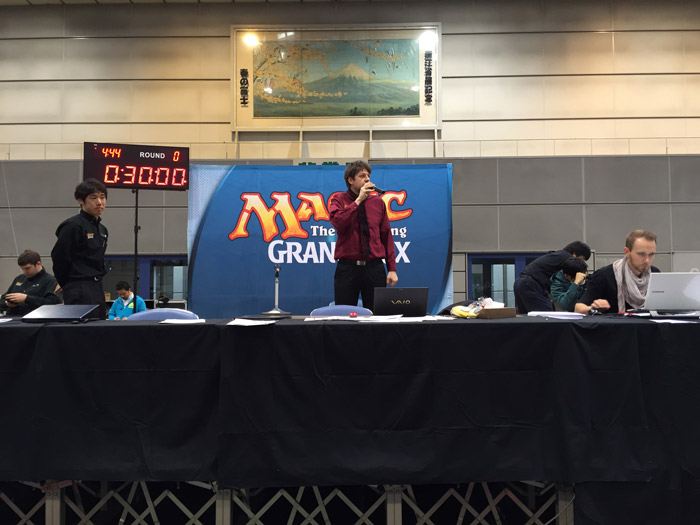 Head judge Kevin Desprez announces that players can start building.
---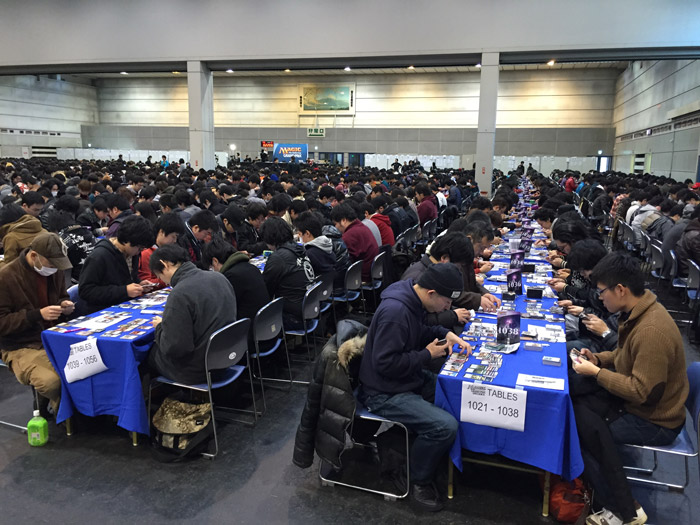 Sealed deck building is underway.
---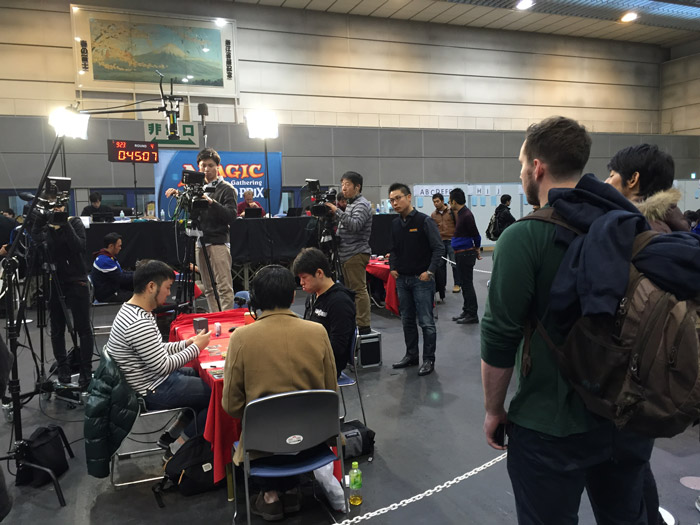 The feature match area where cameras are recording the match for the NicoNico stream.
---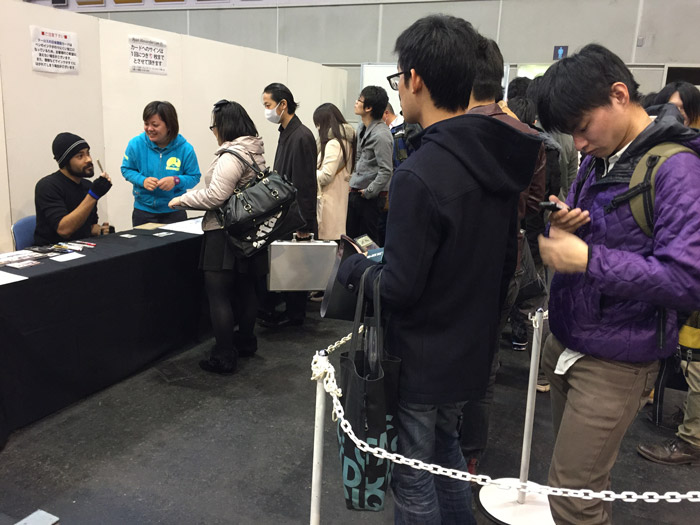 Fans can also get their cards signed at Grands Prix; here you see Ryan Alexander Lee in action.
---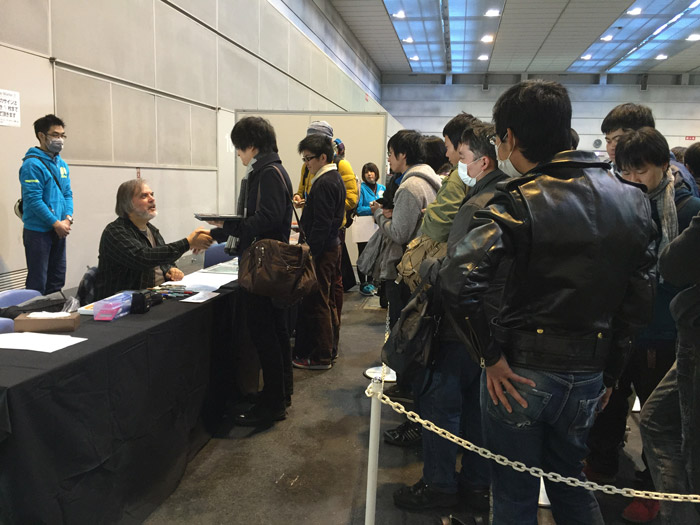 The other artist in attendance today is Christopher Moeller.
---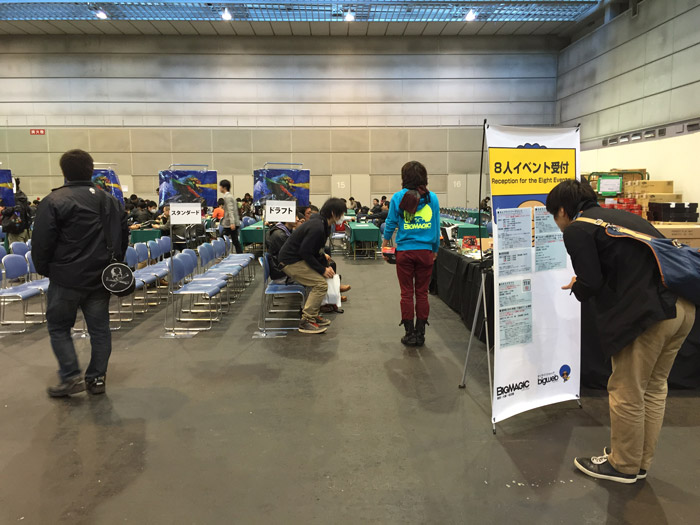 If everything fails in the main event, you can also sign up for a side event.
Whether you win or lose, a Grand Prix is a great experience.