Teams manifest in many ways. Sometimes it's a majestic coming together that just works; sometimes it's longtime friends bonding over a mutual love of Magic; sometimes it's just because someone missed a plane. How did the make-up of this event happen for some players?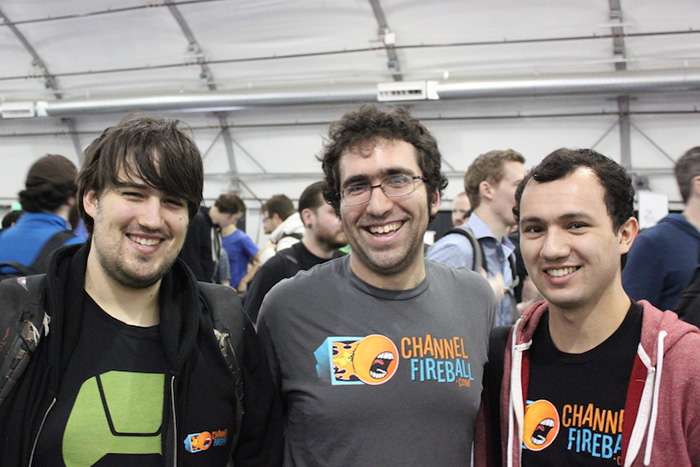 Sam Pardee, (14) Jacob Wilson, Matt Nass
Nass: We've been friends for a long time. We all used to live in this area.
Pardee: And then Jacob was a traitor.
Nass: Well, you were a traitor for a while too.
Pardee: Oh yeah, that's true . . .
[The team then explained some of the substitutions they'd had to make at various events]
Pardee: I missed Grand Prix Nashville because of my grandfather's 85th birthday.
Me: But now you're back and all's right in the world?
Nass: Well, if all were right in the world, we'd be 5-0 right now.
---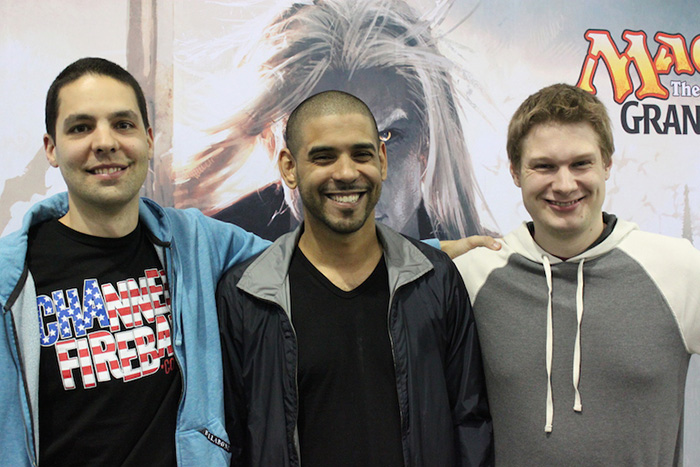 Matt Sperling, Dave Williams, (21) Paul Rietzl
Williams: Well, we won the last time, so we figured we'd do it again. We've won all the Grand Prix we've played in San Jose. [Williams smiles]
---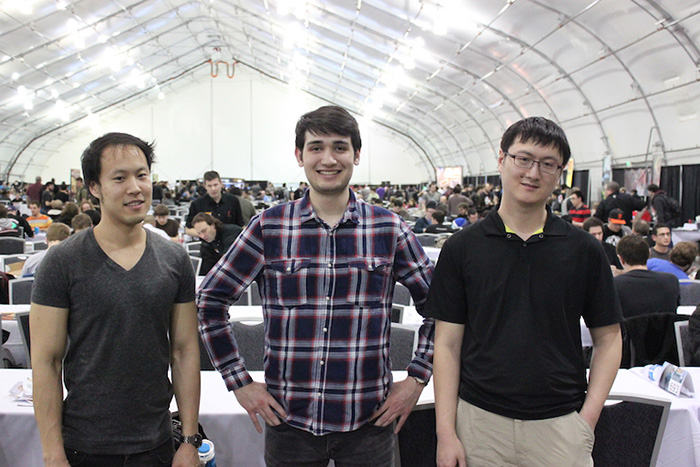 Eugene Hwang, Andrew Brown, Jiachen Tao
Brown: Back when we really sucked at Magic, we bought plane tickets to Grand Prix Providence together for some reason.
Hwang: It made sense at the time, and plus Andrew flies for free.
[Brown smiles]
Hwang: We went 10-0, and then on the second day—
Brown: On the second day we built character.
[Sad note: They lost three straight win-and-ins to not make the elimination bracket. Sad face emoticon]
---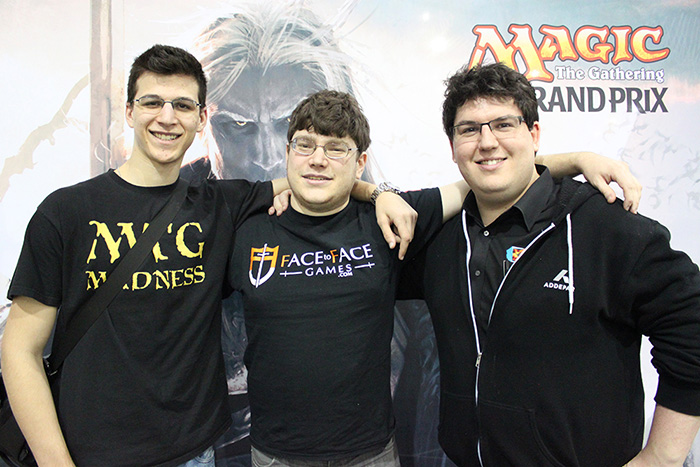 (4) Shahar Shenhar, (23) Alex Hayne, (22) Tom Martell
Alex: I got a Facebook message from Tom asking if I was interested. I was.
Me: That's it?
Alex: Yeah, that's it.
Me: No, like, grand beginning of forging in a lava pit or something?
Alex: Nope.