Any event like this is only as good as its staff, and the true backbone of any Grand Prix staff are the Judges. Us coverage people are practically nothing compared to them, so I figured it's not fair if my picture is all over the place and their isn't, so we quickly scrambled together as many of them as we could before the start of the round to pose for this one.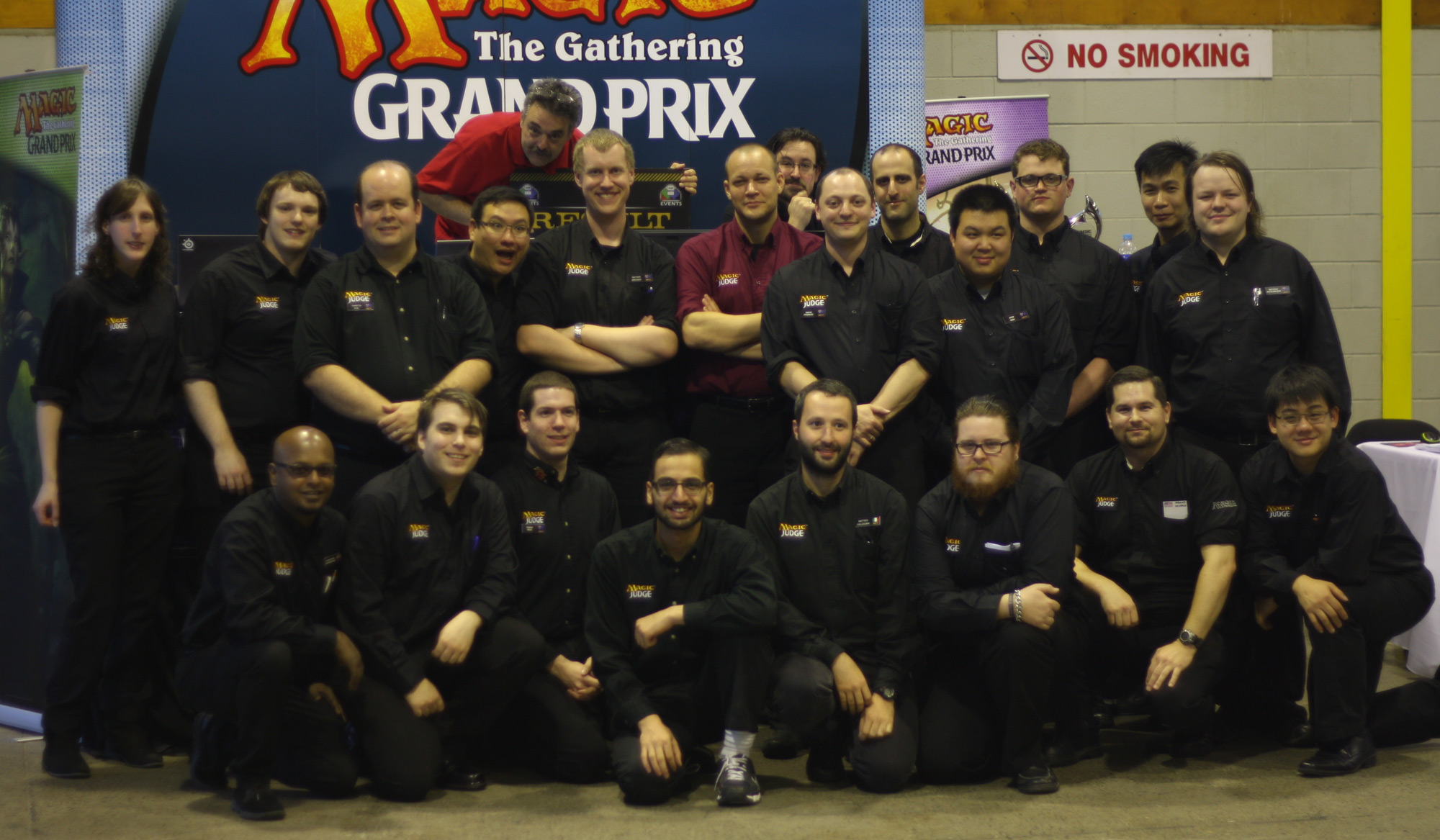 Our Judges this weekend:
L5: Head Judge: Jason Lemahieu
L3: Nathan Brewer, John Alderfer, Matteo Callegari, Fabian Peck, Aaron Hamer.
L2: Maykel Tan, Sashi Kumar Balakrishnan, Jason Doan, James Dowling, Jonathon East, Adam Eidelsafy, Liam Fraser-Quick, Simon Freiberg, Michael Hall, William Janssen, DJ, Woosuk Lee, Yong Ming Lim, Matthew Miles-Watson, Harley Morphett, Chin Kai Ong, Eric Papaluca, Alan Peng, Gareth Pye, Sean Roffey ,Raffy Sarto, James Stewart, Mackenzie Stratford, John Tong, Chris Worrell, Dennis Xiao, Sean Crain, Brent George, Leanne Capewell.
L1: Robert Kern, Alexandra Stokes, Max Thornley, Justin Trezise.
Scorekeepers: Russell Alphey, Charles Lee.