While most of the players here this weekend are from Australia and New Zealand, one or two players have made a longer journey than most to be here to play. Robert Berni is from Austin, Texas, in the United States.
"I can't imagine living anywhere else in Texas, really, it's just the best place," Berni smiled, "but work has taken me to the Philippines for a few months, so that allowed me to travel to a few Asia Pacific events as well."
Berni's no stranger to competitive Magic, his first Grand Prix Top 8 came in Kansas in 2013 playing Modern, and after a string of successes in the local circuit he managed to win Grand Prix Phoenix in 2014 playing Mono-black Devotion.
"It was a good season for me, that deck really performed," he laughed. "I figured while I was in the area, I'd see if I could get back on the Pro Tour again. I played at Grand Prix Singapore this year, and I wanted to get to Japan, but didn't quite make it, so I thought I'd make it down here and have a go, too. I think they should have more events down here, it's awesome."
Berni local store is Pat's Games in Austin. "Pat really looks after us, she runs a great community. We usually get around 300 players for our Prereleases, and it can get pretty tight for space, but Pat doesn't mind. She'll find a chair for everybody."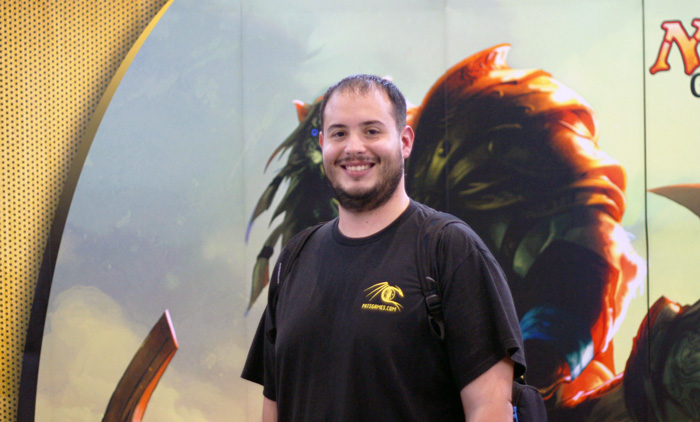 Grand Prix Phoenix 2014 champion Robert Berni happened to be in the region, and made Day 2 here in Sydney this weekend, too.