At end of Day 1 at GP Sydney, four competitors had achieved an unbeaten record of 9-0.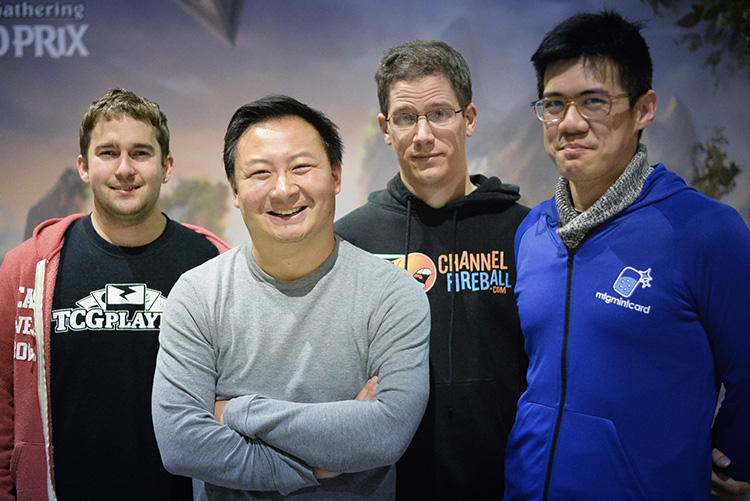 The first to the finish line was homegrown-hero, Ben Seck. This was his first 9-0 Day 1 finish since Grand Prix Melbourne in 2003. This time he rocked a Sultai deck that revolved around stalling out the early game with a plethora of efficient two-drops, such as Duskwatch Recruiter and Noose Constrictor, backed by enormous late game beaters of multiple Lashweed Lurkers and Ishkanah, Grafwidow. "My deck was absurd," Ben exclaimed, "There was only one game all day where I even felt pressured."
Andrew Cuneo, Pantheon team member, was up against Petr Sochurek in the feature map area. The traditional control-player had built an unassuming but aggressive Red/Blue deck, highlighted by Geralf's Masterpiece, Sin Prodder and Wharf Infiltrator, plus a couple of Wretched Gryffs. Andrew proved once again how tight deckbuilding plus strong technical play produces excellent results in a Limited field of bomby decks.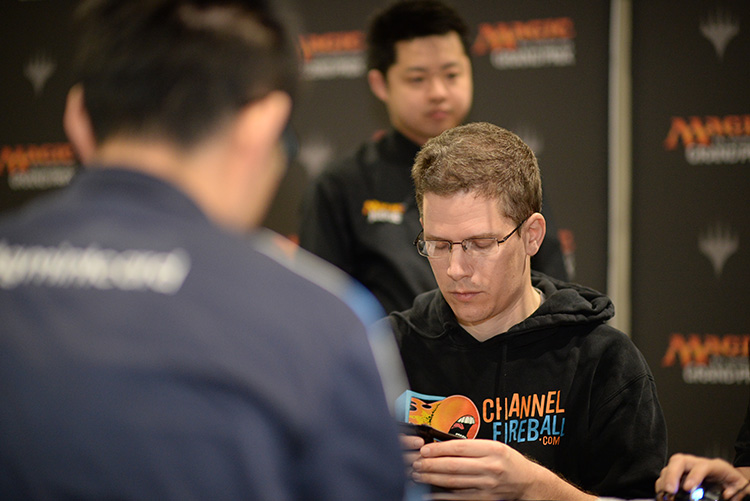 Chapman Sim faced down the aggressive White/Black deck of Leonard Schechtl, featuring Gisela, the Broken Blade. Chapman's blue-black deck was based around controlling the board with powerful token makers such as Docent of Perfection and Under the Floorboards, then finishing out the game with Emrakul, the Promised End - which he did, twice, using the Mind-Control effect of Emrakul to completely and utterly eradicate Leonard's board in the final game.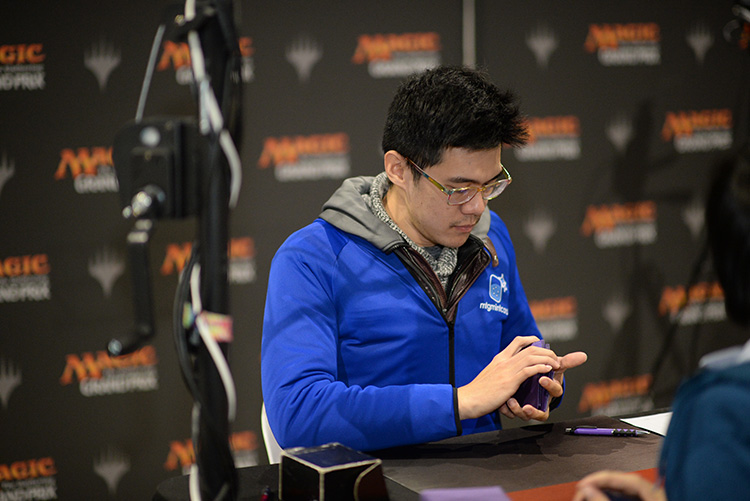 And that leaves Seth Manfield.
Seth upended the Race for GP Master with his aggressive Red-Black deck, featuring the powerful Mirrorwing Dragon and Flameblade Angel. Seth also ran with a single Blood Mist. To quote Jon Finkel's assessment of the card during the Phantom Deck Building early that day, "I just think this card's pretty bad. Maybe I'll end up wrong and that'll be embarrassing." Brian Braun-Duin managed to fend off Tomoharu Saito in Day 1; he will certainly have a struggle on his hands doing the same with Seth on Day 2.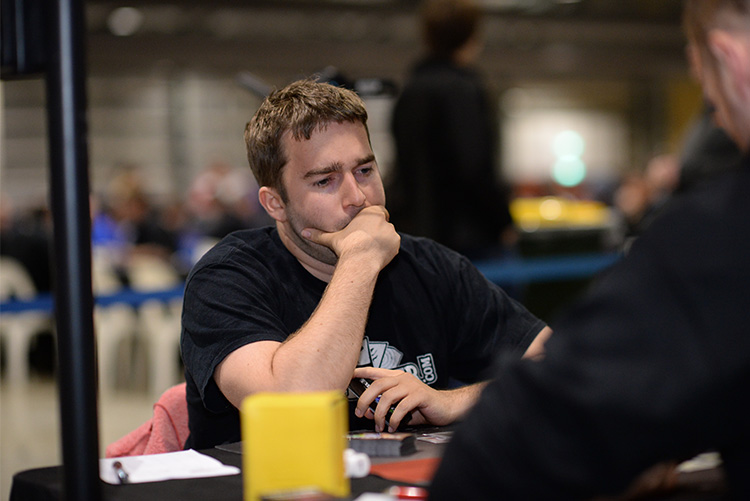 Congratulations to our four 9-0 players, Andrew Cuneo, Seth Manfield, Ben Seck and Chapman Sim.