Justin Cheung is probably not overly well known in Taipei, but he's a widely feared and respected member of the Australian Magic community, with numerous top 8's in the region, and was a member of the 2008 Australian national team that finished 2nd at the World Championships.
But what brings Cheung to Taipei this weekend? I'm sure somebody would have let me know by now if he was going to be helping out with coverage.
"Pro Points," Cheung stated simply. "I've never really travelled for a GP before, but I need points now to hit Silver status.
And Cheung's not alone. Travelling with him for this weekend are Dean Villanueva from Melbourne, Australia, and Simon Harnden, originally from New Zealand and now also living in Melbourne. I asked if they were chasing Pro Points, too. "Nah," Harnden explained. "Flights were cheap and we love GPs!"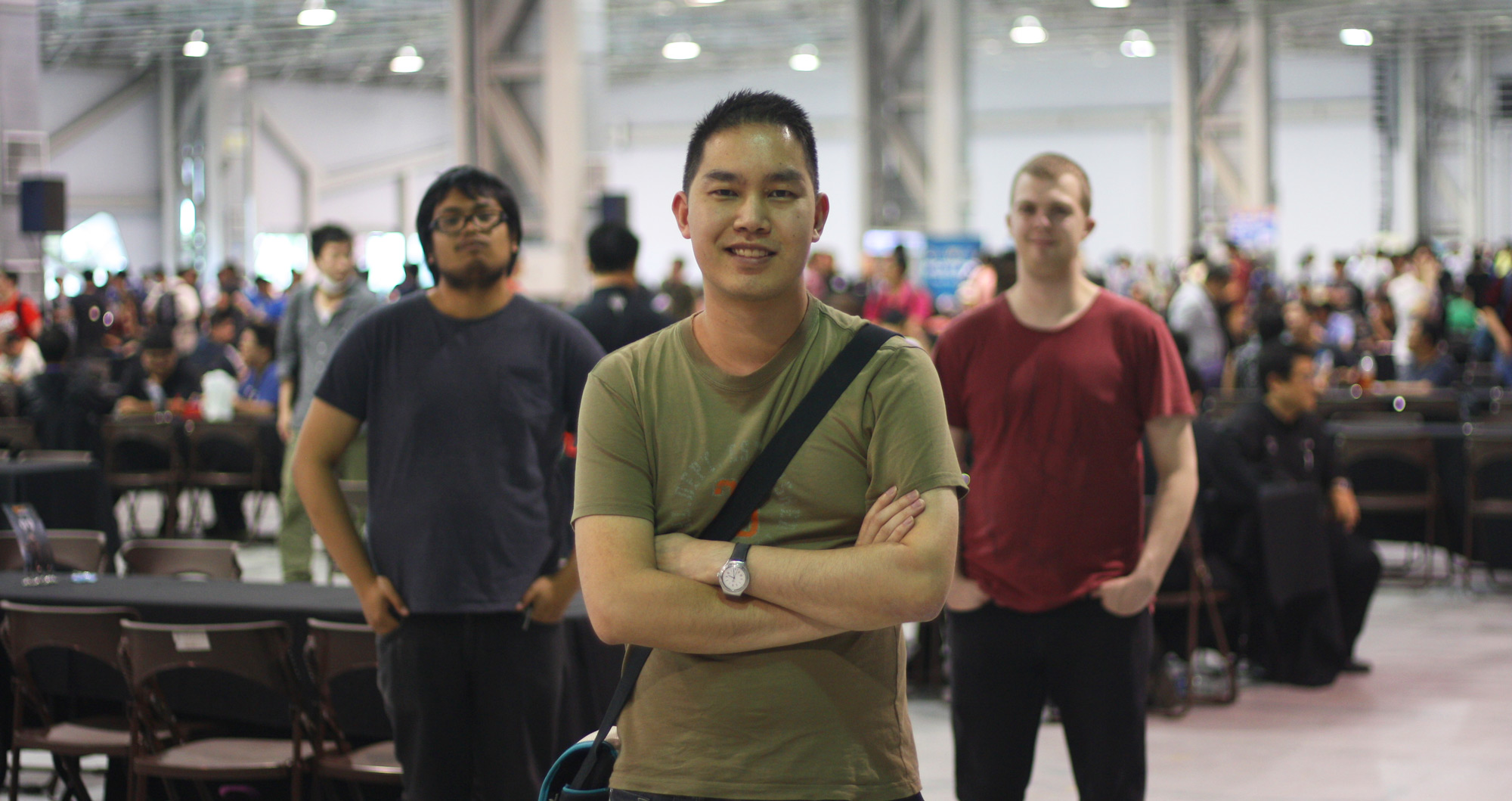 Justin Cheung shadowed by Dean Villanueva on the left, and Simon Harnden on the right.