It was all or nothing in this round - a win would allow these players to continue playing tomorrow while a loss would knock them out of the competition and end their dream of winning the Grand Prix this weekend.
For Denmark's Thomas Enevoldsen, that dream had become a reality once before; he won Grand Prix Strasbourg last year. His opponent Andrea Giotta from Italy on the other hand was still trying to bolster his resume with a similar accomplishment.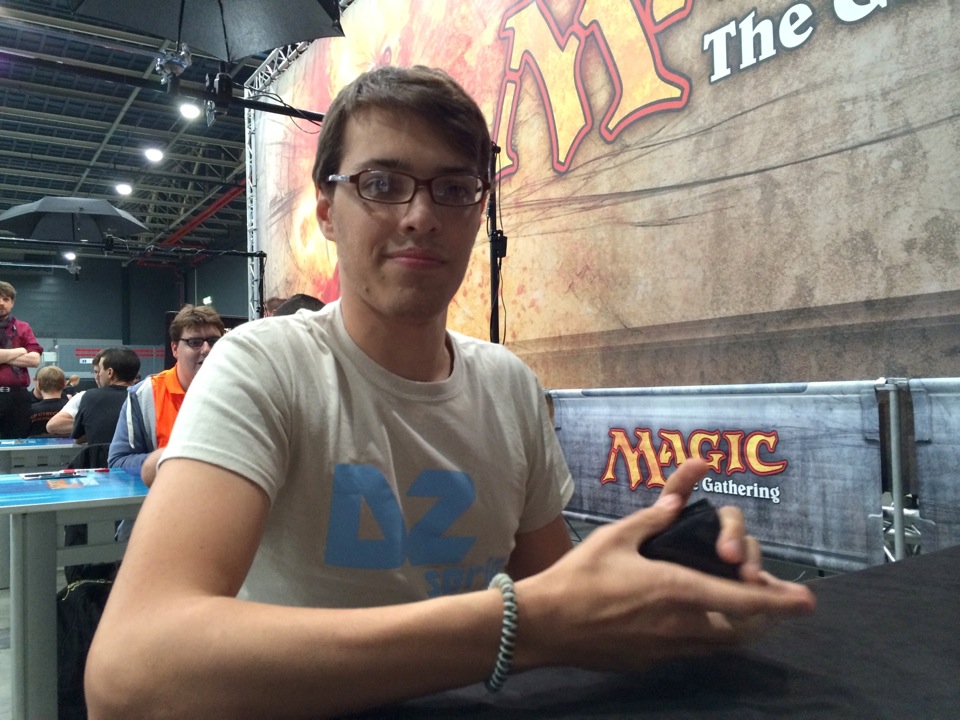 It was Andrea Giotta's first feature match and he had to overcome a former Grand Prix Champion!
Enevoldsen was running the aggressive Red-White Deck and he had an early Young Pyromancer, but Giotta found Dreadbore to deal with it. Chandra's Phoenix was a different matter, though, and it started to reduce Giotta's life totals turn after turn.
The Italian tried to fight back with Nissa, Worldwaker and Chandra, Pyromaster, but Enevoldsen simply ignored the Planeswalkers and sent both Chandra's Phoenix and Mutavault directly into his opponent.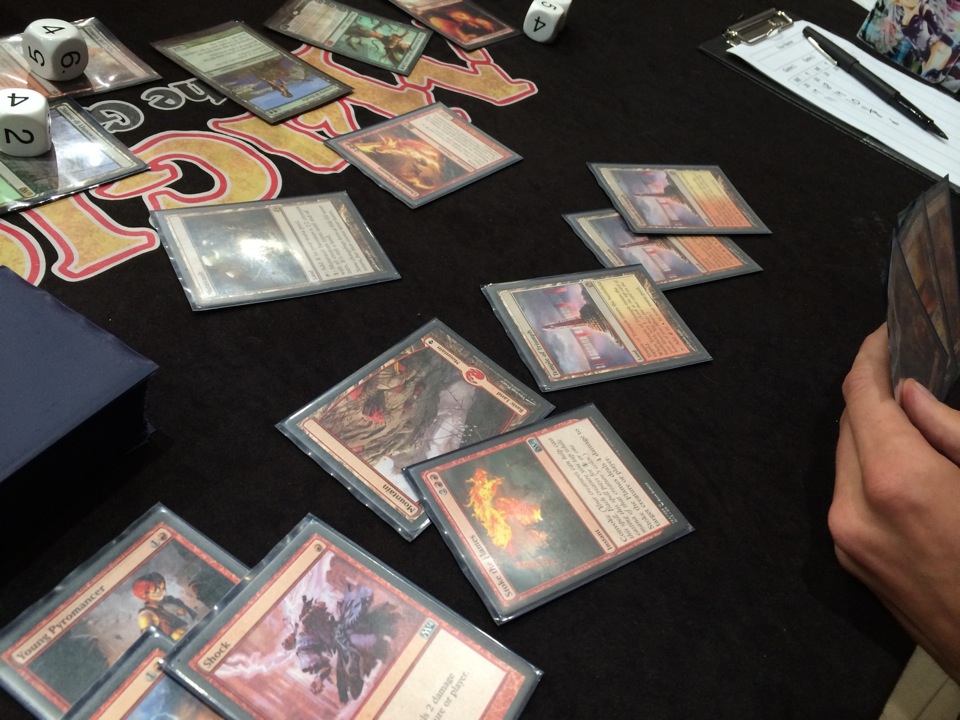 Enevoldsen stepped on the gas pedal and set the world on fire!
Just when it appeared like Giotta could stabilize, thanks to a Courser of Kruphix, Enevoldsen decided that it was time to wrap things up and after a Shock at the end of Giotta's turn and an attack with Chandra's Phoenix and Stoke the Flames on his following turn, he had seemingly set the whole table on fire!
Thomas Enevoldsen takes the lead!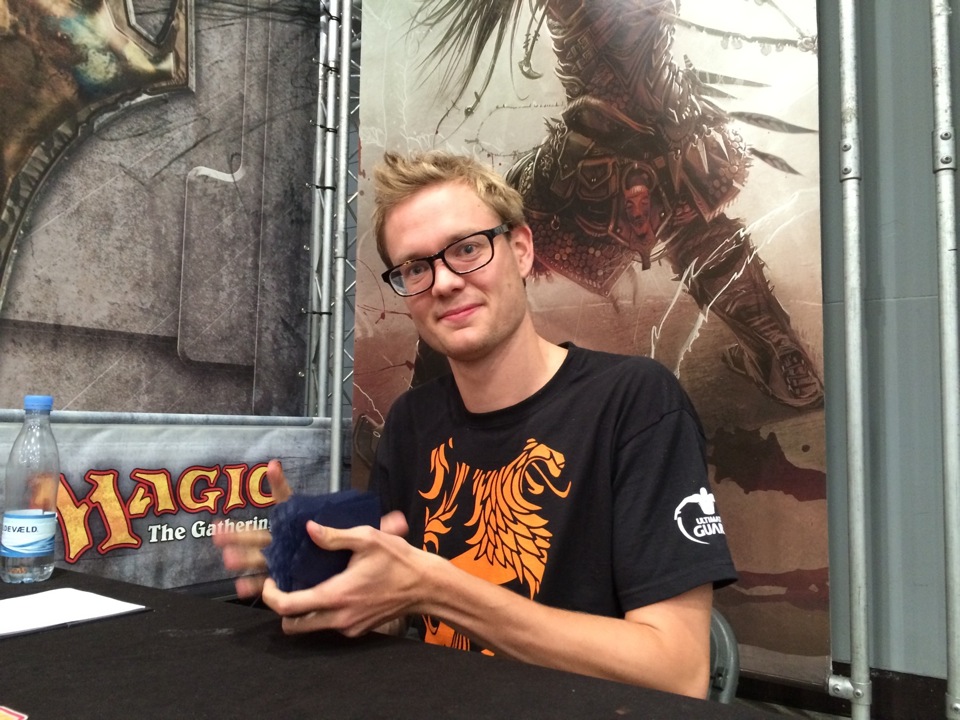 Thomas Enevoldsen now had to win only one more game to remain in competition!
The second game started seemingly slow, but it turned into a race momentarily; Giotta was the first to make a play with Courser of Kruphix and Enevoldsen packed the one-two punch that were Boros Charm and Chandra's Phoenix.
Blood Crypt made it 11 on Giotta, but it got him Xenagos, the Reveler in return. He added a Satyr and Courser of Kruphix and he then decided to race his opponent, sending both of them in.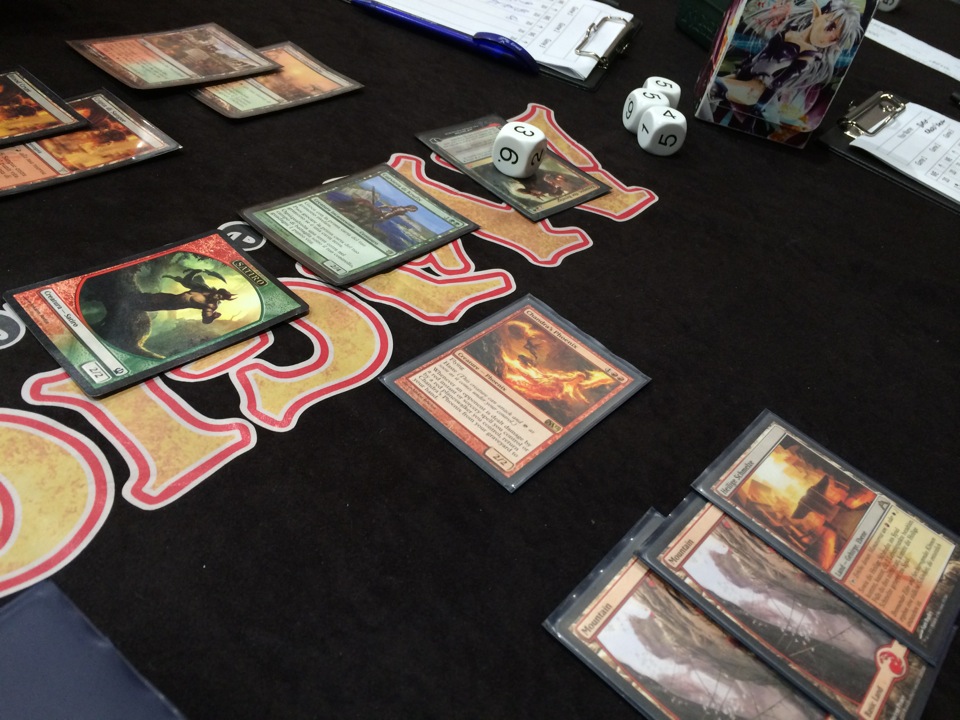 The race was on and Andrea Giotta turned his creatures sideways!
Enevoldsen simply passed after attacking with Chandra's Phoenix.
9 more to go.
Xenagos, the Reveler ticked up and Enevoldsen responded with Skullcrack.
6 more to go.
A second Skullcrack followed when Giotta cast Rakdos's Return. The Italian attacked and that made it 8 on Enevoldsen; he then passed play, leaning back in a pose that indicated "bring it if you have it."
Enevoldsen drew...
... and he ripped Stoke the Flames!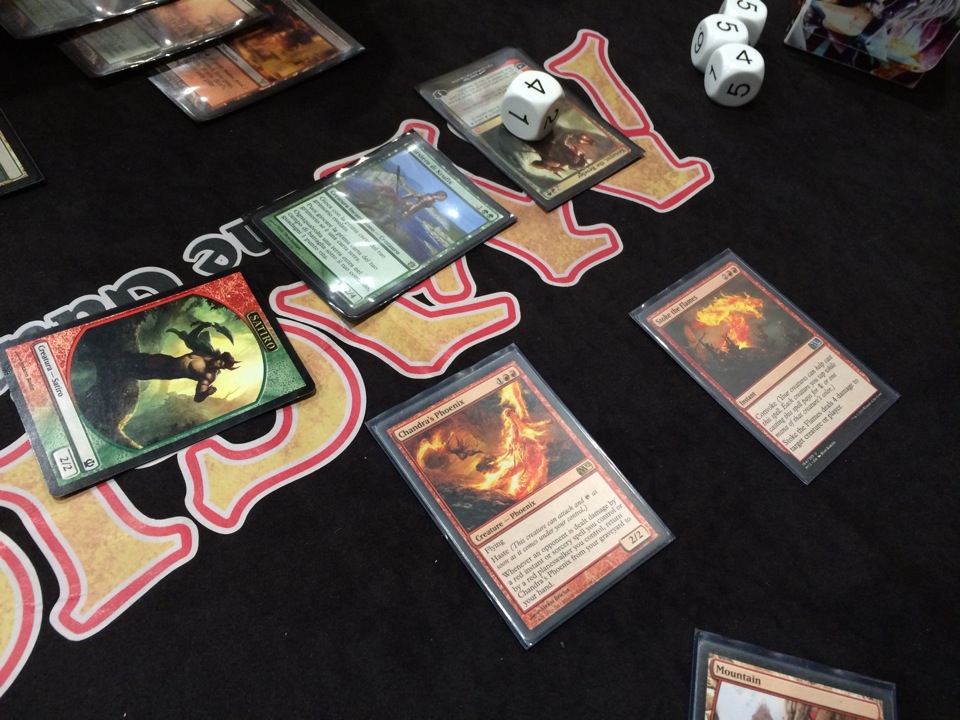 Enevoldsen's deck didn't let him down!
Thomas Enevoldsen advances to Day 2!
Before he left, Enevoldsen asked us to give a quick shout-out to his friend Soren Rosenfjeld who might be cheering for him at home this weekend.
Andrea Giotta on the other hand was very self-critical after the match. Asked what cards he would have wanted to draw, he immediately replied: "Magma Spike to deal with Chandra's Phoenix."
He then went on and explained how he misplayed: "In the first game, I didn't play very well. I have to play in a different way; I should have kept Dreadbore and play Courser of Kruphix instead. I can then add my Planeswalker and use Dreadbore later to deal with the Phoenix. That would have been much better!"
This is the kind of approach you need to take if you want to improve as a player. While this was Andrea Giotta's first feature match, he was looking forward to many more to come.