I like to think if you're here right now reading this, you're like me, and you're a fan of Sultai. Otherwise you're here to steal our secretsss! Guards! Get them! Take them away! Okay, now that we that sorted, let's get down to business.
Me, I like Sultai because it feels like they're breaking some of the fundamental rules of Magic. The green lets us get extra mana, the blue lets us get extra cards, and the black lets us make use of those cards others might consider already well-used. There's a reason our ancestral home land is an Opulent Palace.
So what can the Sultai clan do for you? I guess the question is how much do you want? Because if you want it all, I feel like you've come to right place. I've lined up some of our more powerful Mages to give you the run-down of the Sultai way of life. And I guess way of death; it's all the same to us.
14th-ranked Samuel Black is a self confessed Sultai devotee, so I approached him under the misty jungle canopy amongst the incessant buzz of insects.
"I definitely tried testing a few different Sultai decks for this tournament," he explained, "doing some pretty powerful things around Treasure Cruise and Dig Through Time, and using Satyr Wayfinder to bring them online earlier, but it turned out those cards were good enough without green, and in the end, I felt like I needed something more explosive for this tournament. I also tried Sidisi, Brood Tyrant, Hornet Queen, and even Endless Obedience and Nyx Weaver. The key card was always Satyr Wayfinder for that kind of thing."
And we can't fault Black for ending up away from the Sultai, having finished 6-2 on Day One, including going 2-1 in draft with Sultai. "I opened a couple of good green-blue rares and only lost to a strong Mardu tokens combo draft deck, so that was pretty good."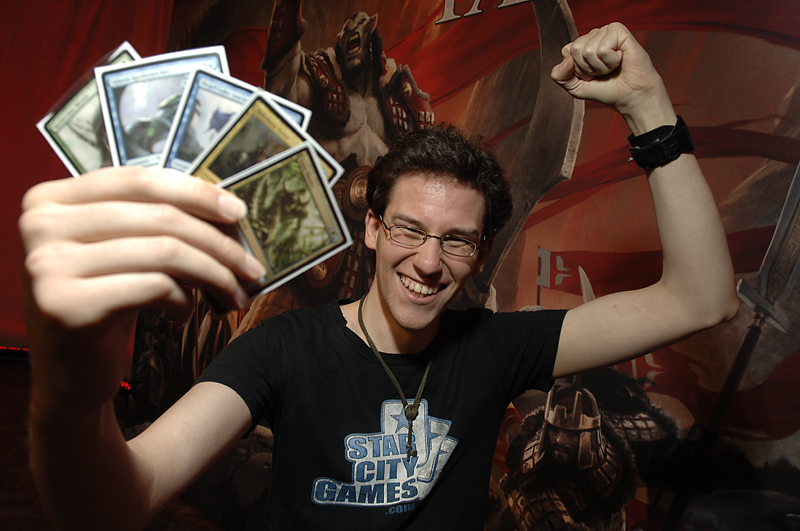 I like that the Sultai reuses their graveyard. They use every piece of the buffalo.
Someone who dodged dying to the Mardu token menace was Greg Orange, who rattled off a solid 3-0 with his Sultai draft deck. "I don't have a preference for it, I just opened some good black cards and Sultai ended up open," he admitted with a shrug. "I almost decked myself in Round 1. I just kept killing my opponent's creatures and almost ran out of cards before I got him. But I got him."
Orange's deck shows how a more focused draft deck can look in Khans of Tarkir can look. More of a two-color deck with a splash than a true three-color deck.