OVERVIEW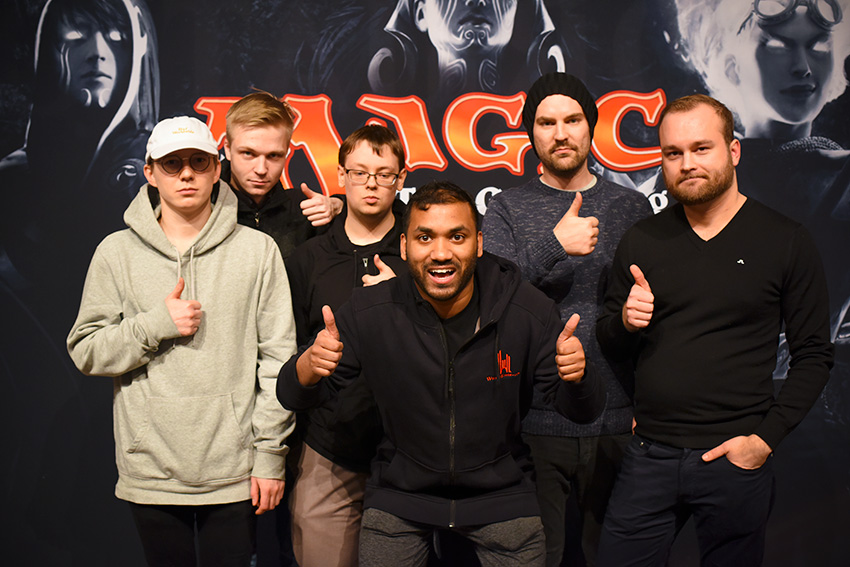 The members of Team Finland secured a Top 8 finish at the 2016 World Magic Cup and joined up with a former Finnish Pro Tour Top 8 competitor and Gold-level pro who has moved to England to form Almost Finnished.
2016-17 Team Standings
Note: An italicized team member score is not included in the team's total by event. Only the Top 5 team member results are counted, with the exception of last Pro Tour of the season.
| | | | |
| --- | --- | --- | --- |
| Player | PT AER | PT AKH | PT HOU |
| Anssi Alkio | 4 | 0 | 0 |
| Lauri Pipsa | 3 | 0 | 0 |
| Tuomas Tuominen | 3 | 0 | 0 |
| Matti Kuisma | 10 | 4 | 3 |
| Leo Lahonen | 3 | 0 | 0 |
| Samuel Tharmaratnam | 10 | 4 | 4 |
| Total by Event | 30 | 38 | 45 |
| Ranking after Each Event | 13th | 26th | 28th |