OVERVIEW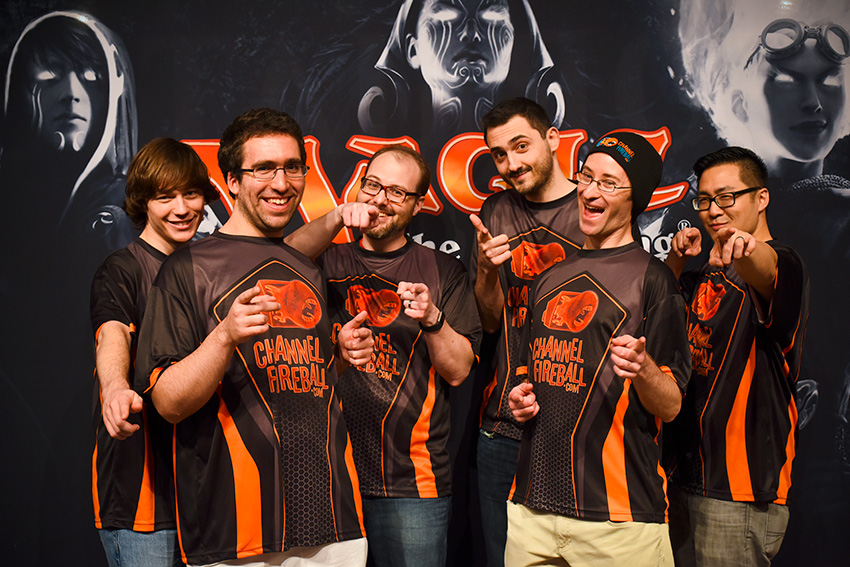 Channel Fireball Fire features a mixture of Pro Tour Top 8 veterans and up-and-coming players who have begun to shine on the Pro Tour stage.
2016-17 Team Standings
Note: An italicized team member score is not included in the team's total by event. Only the Top 5 team member results are counted, with the exception of last Pro Tour of the season.
| | | | |
| --- | --- | --- | --- |
| Player | PT AER | PT AKH | PT HOU |
| Patrick Cox | 4 | 3 | 3 |
| Matthew Nass | 4 | 3 | 6 |
| Martin Jůza | 15 | 6 | 10 |
| Josh Utter-Leyton | 4 | 3 | 4 |
| Corey Burkhart | 3 | 3 | 4 |
| Paul Cheon (subbed off before PTHOU) | 3 | 3 | - |
| Andrew Baeckstrom (subbed on before PTHOU) | - | - | 3 |
| Total by Event | 30 | 48 | 78 |
| Ranking after Each Event | 14th | 17th | 14th |