OVERVIEW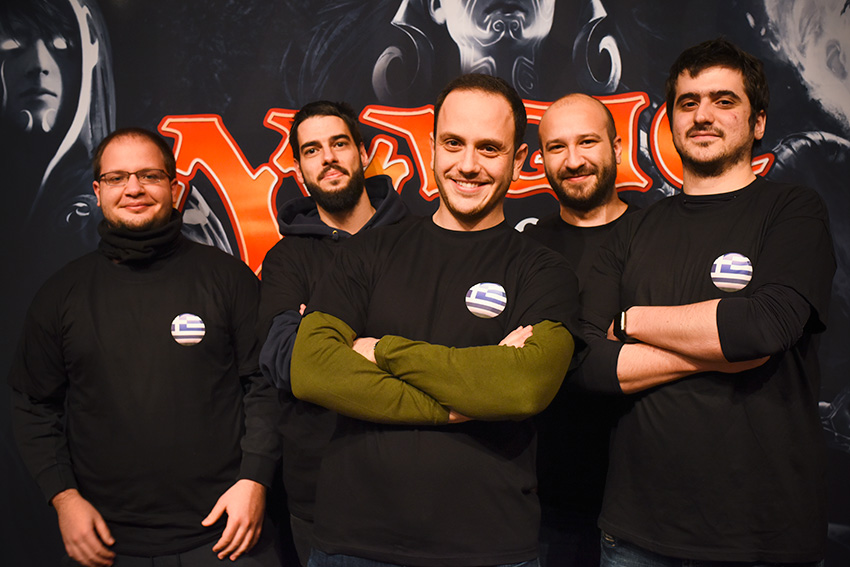 Greece's recent Pro Tour Top 8 competitor and the winning 2016 World Magic Cup team have joined together with a face new to the Pro Tour to throw their hat in the Team Series ring.
2016-17 Team Standings
Note: An italicized team member score is not included in the team's total by event. Only the Top 5 team member results are counted, with the exception of last Pro Tour of the season.
| | | | |
| --- | --- | --- | --- |
| Player | PT AER | PT AKH | PT HOU |
| Panagiotis Papadopoulos | 15 | 4 | 3 |
| Bill Chronopoulos | 3 | 0 | 6 |
| Dimitris Triantafillou | 10 | 3 | 0 |
| Petros Tziotis | 3 | 0 | 0 |
| Makis Matsoukas | 5 | 6 | 10 |
| Nikolaos Kaponis | 0 | 3 | 0 |
| Total by Event | 36 | 52 | 71 |
| Ranking after Each Event | 9th | 13th | 17th |