OVERVIEW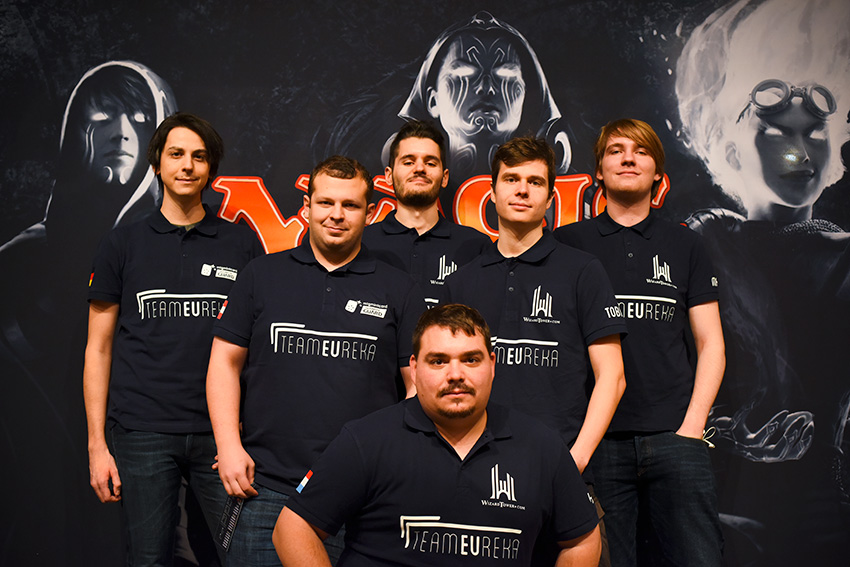 The super-team of 2015 lives on, as EUreka features two representatives from Austria, two from Germany, and one each from Luxembourg and Serbia.
2016-17 Team Standings
Note: An italicized team member score is not included in the team's total by event. Only the Top 5 team member results are counted, with the exception of last Pro Tour of the season.
| | | | |
| --- | --- | --- | --- |
| Player | PT AER | PT AKH | PT HOU |
| Immanuel Gerschenson | 3 | 10 | 3 |
| Valentin Mackl | 4 | 3 | 3 |
| Patrick Dickmann | 6 | 11 | 6 |
| Steve Hatto | 6 | 6 | 3 |
| Aleksa Telarov | 3 | 3 | 3 |
| Marc Tobiasch | 4 | 18 | 3 |
| Total by Event | 23 | 71 | 92 |
| Ranking after Each Event | 20th | 7th | 11th |