OVERVIEW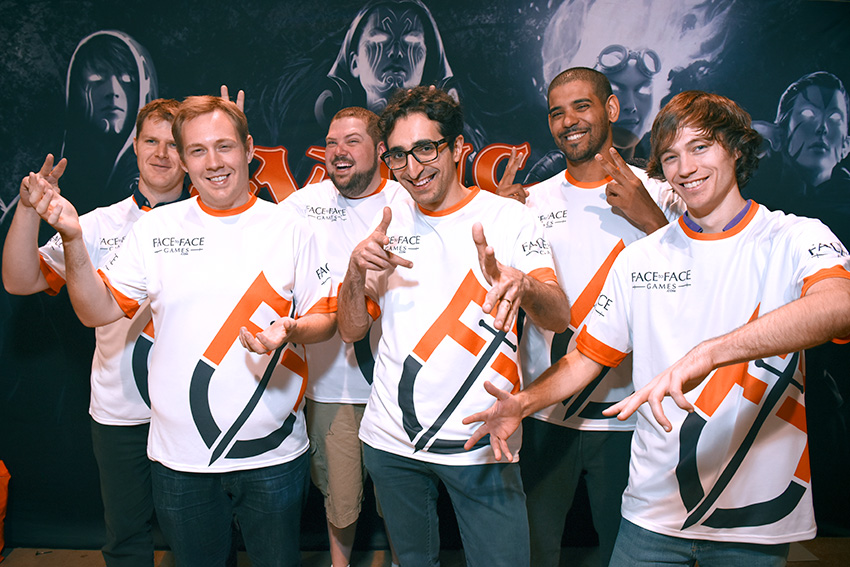 Face to Face Games continues onward with its headline players representing the team at the game's flagship stage, sporting three Pro Tour champions among them.
2016-17 Team Standings
Note: An italicized team member score is not included in the team's total by event. Only the Top 5 team member results are counted, with the exception of last Pro Tour of the season.
| | | | | |
| --- | --- | --- | --- | --- |
| Player | PT XLN | PT RIX | PT DOM | PT 25A |
| Corey Burkhart | 3 | 15 | 6 | |
| Eric Froehlich | 4 | 3 | 4 | |
| Rich Hoaen | 3 | 3 | 0 | |
| Gabriel Nassif | 3 | 11 | 6 | |
| Ben Rubin | 4 | 4 | 4 | |
| David Williams | 3 | 4 | 3 | |
| Total by Event | 17 | 54 | 77 | |
| Ranking after Each Event | 32nd | 14th | 15th | |