OVERVIEW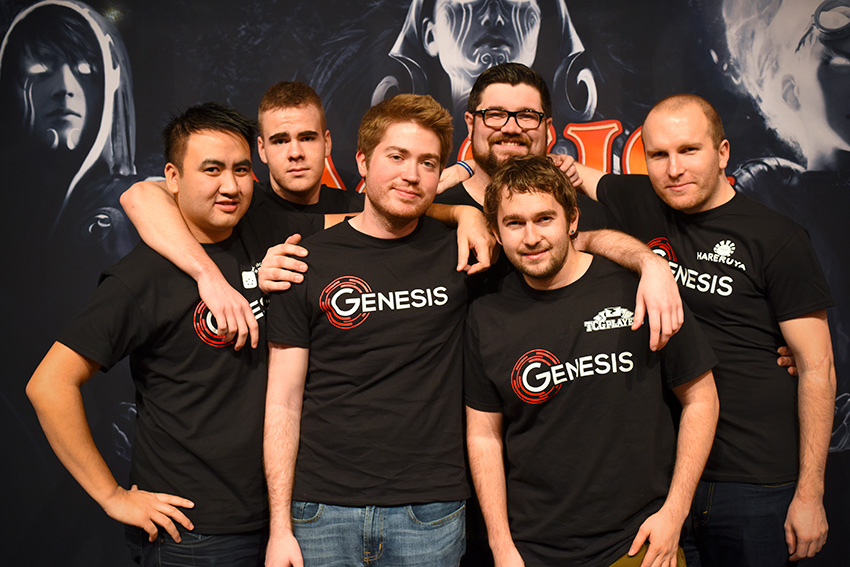 One part Czech Republic, two parts Denmark, three parts USA—Genesis features star power from two continents, comprised of former representatives from the EUreka, East West Bowl, and Cabin Crew testing teams.
2016-17 Team Standings
Note: An italicized team member score is not included in the team's total by event. Only the Top 5 team member results are counted, with the exception of last Pro Tour of the season.
| | | | |
| --- | --- | --- | --- |
| Player | PT AER | PT AKH | PT HOU |
| Brad Nelson | 15 | 10 | 6 |
| Lukas Blohon | 6 | 4 | 3 |
| Seth Manfield | 6 | 10 | 16 |
| Michael Majors (subbed off before PTHOU) | 5 | 10 | - |
| Martin Dang | 3 | 7 | 5 |
| Martin Müller | 3 | 22 | 4 |
| Thomas Hendriks (subbed on before PTHOU) | - | - | 3 |
| Total by Event | 35 | 94 | 131 |
| Ranking after Each Event | 11th | 2nd | 2nd |