OVERVIEW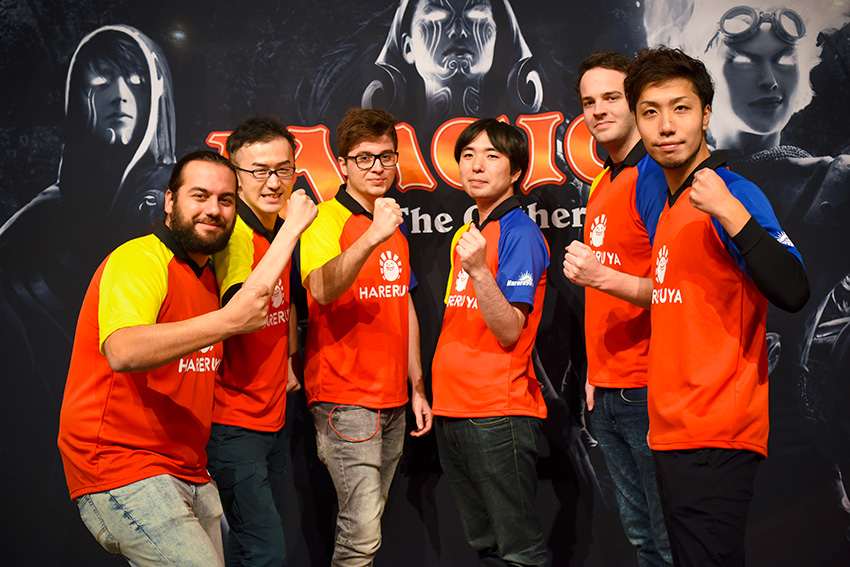 Hareruya's pro features three familiar faces from the professional scene in Japan alongside three of Europe's top players as the Europe/Japanese alliance tackles the Pro Tour's best.
2016-17 Team Standings
Note: An italicized team member score is not included in the team's total by event. Only the Top 5 team member results are counted, with the exception of last Pro Tour of the season.
| | | | |
| --- | --- | --- | --- |
| Player | PT AER | PT AKH | PT HOU |
| Tomoharu Saito | 4 | 5 | 7 |
| Shuhei Nakamura | 6 | 3 | 3 |
| Yuta Takahashi | 4 | 6 | 4 |
| Jérémy Dezani | 10 | 3 | 3 |
| Oliver Polak-Rottmann | 3 | 4 | 6 |
| Petr Sochůrek | 4 | 3 | 4 |
| Total by Event | 28 | 49 | 76 |
| Ranking after Each Event | 16th | 15th | 16th |