OVERVIEW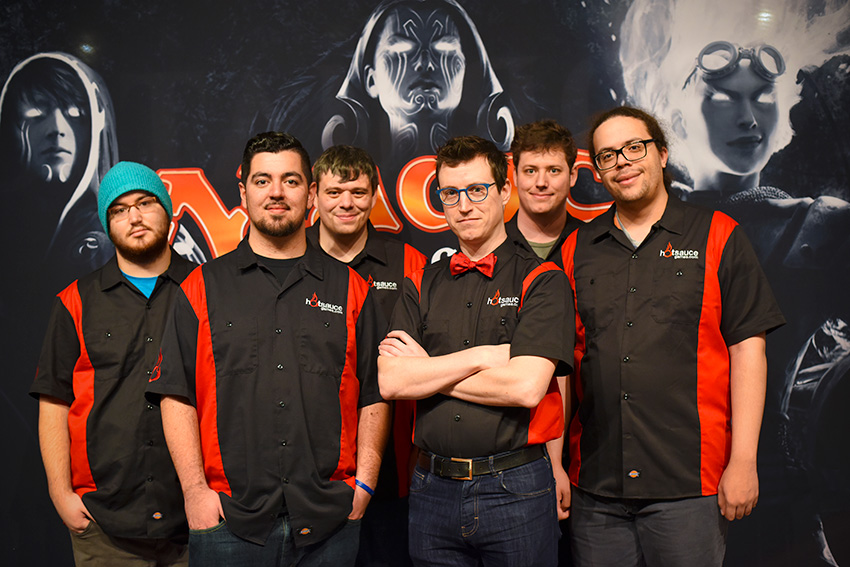 The Illinois-based stores pro team features a familiar line-up of Midwest players as they join up with some veterans from coast to coast in this seasons Team Series.
2016-17 Team Standings
Note: An italicized team member score is not included in the team's total by event. Only the Top 5 team member results are counted, with the exception of last Pro Tour of the season.
An asterisk (*) denotes a change. For Hotsauce Games, Raymond Perez, Jr. was substituted off the team and replaced with Adam Jansen for Pro Tour Hour of Devastation.
| | | | |
| --- | --- | --- | --- |
| Player | PT AER | PT AKH | PT HOU |
| Raymond Perez, Jr. (subbed off before PTHOU) | 3 | 6 | - |
| Adam Jansen (subbed on before PTHOU) | - | - | 4 |
| Gergory Orange | 4 | 4 | 4 |
| Tyler Hill | 6 | 6 | 3 |
| Cody Lingelbach | 6 | 3 | 3 |
| Gabe Carleton-Barnes | 3 | 0 | 3 |
| Stephen Neal | 3 | 0 | 3 |
| Total by Event | 22 | 41 | 61 |
| Ranking after Each Event | 24th | 24th | 23rd |