OVERVIEW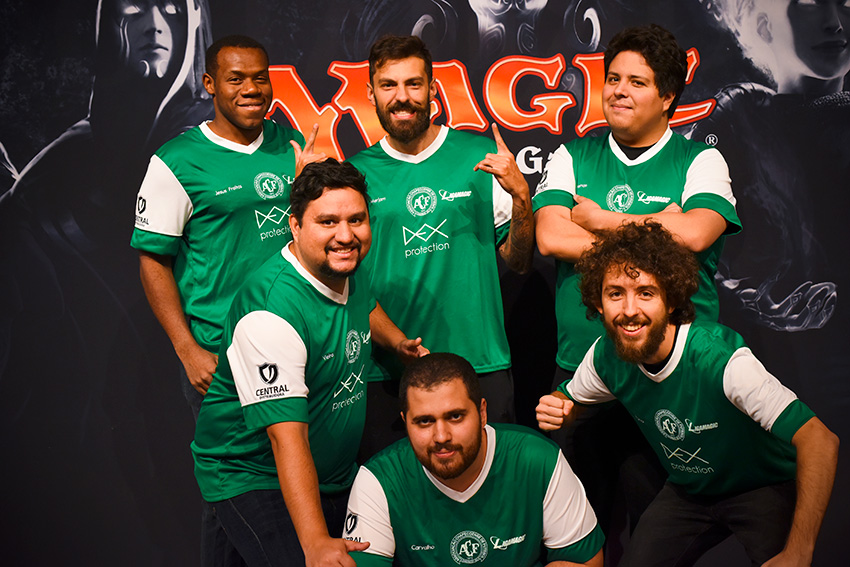 Another one of Latin America's super-teams, Ligamagic brings together four of Brazil's brightest players to compete alongside representatives from Argentina and Mexico this season.
2016-17 Team Standings
Note: An italicized team member score is not included in the team's total by event. Only the Top 5 team member results are counted, with the exception of last Pro Tour of the season.
| | | | |
| --- | --- | --- | --- |
| Player | PT AER | PT AKH | PT HOU |
| Pedro Carvalho | 3 | 4 | 3 |
| Eduardo dos Santos Vieira | 3 | 3 | 0 |
| Sebastian Pozzo | 6 | 10 | 10 |
| Guilherme Merjam | 3 | 0 | 3 |
| Marcelino Freeman | 5 | 0 | 6 |
| Marcos Paulo de Jesus Freitas | 3 | 0 | 3 |
| Total by Event | 20 | 37 | 62 |
| Ranking after Each Event | 27th | 27th | 21st |