OVERVIEW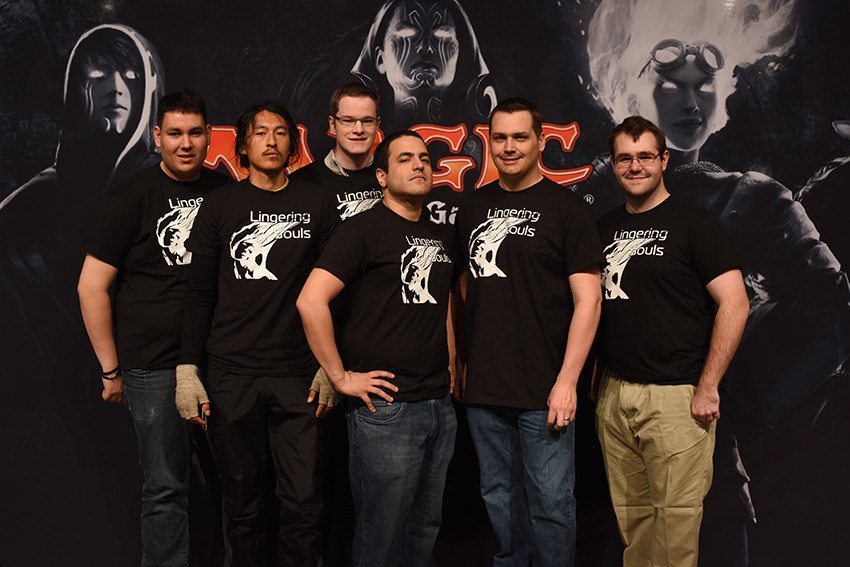 Lingering Souls brings together an assortment of players from North America as well as Europe to form a new team that pays homage to one of the most infamous flashback cards to come out of Innistrad block.
2016-17 Team Standings
Note: An italicized team member score is not included in the team's total by event. Only the Top 5 team member results are counted, with the exception of last Pro Tour of the season.
| | | | |
| --- | --- | --- | --- |
| Player | PT AER | PT AKH | PT HOU |
| Shaheen Soorani | 4 | 4 | 4 |
| Chris Fennell | 3 | 20 | 3 |
| Travis Woo | 7 | 4 | 4 |
| Andreas Ganz | 3 | 3 | 3 |
| Ashraf Abou Omar | 3 | 0 | 3 |
| Donald Smith | 23 | 3 | 10 |
| Total by Event | 40 | 74 | 101 |
| Ranking after Each Event | 5th | 4th | 9th |