OVERVIEW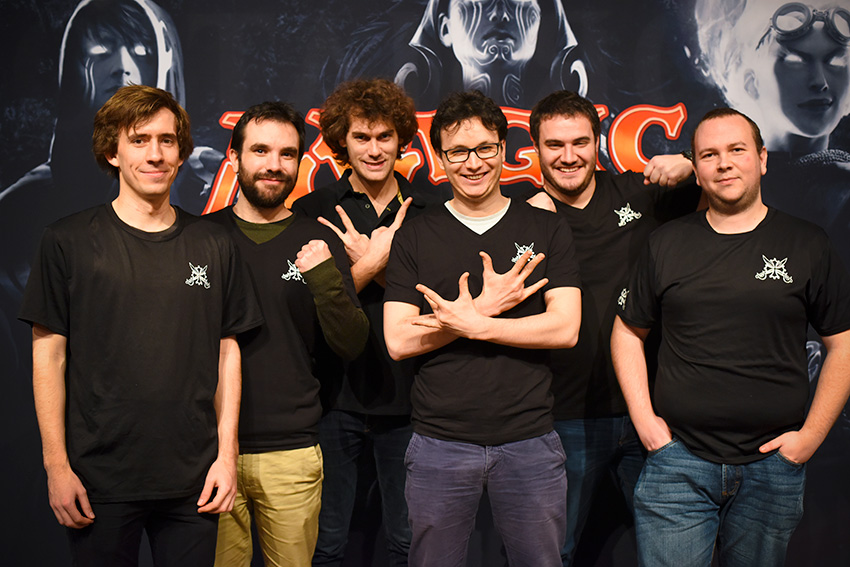 While the France-based Magic Corsairs Crew does not have the most Pro Tour experience compared to other teams, they have plenty of games of Magic under their belts with two Grand Prix champions.
2016-17 Team Standings
Note: An italicized team member score is not included in the team's total by event. Only the Top 5 team member results are counted, with the exception of last Pro Tour of the season.
| | | | |
| --- | --- | --- | --- |
| Player | PT AER | PT AKH | PT HOU |
| Eliott Boussaud | 10 | 3 | 3 |
| Maxime Martin | 6 | 0 | 0 |
| Julien Stihle | 3 | 0 | 0 |
| Samuel Vuillot | 10 | 3 | 3 |
| Pierre Sommen | 3 | 0 | 0 |
| Martin Hrycej | 10 | 3 | 4 |
| Total by Event | 39 | 48 | 58 |
| Ranking after Each Event | 7th | 18th | 24th |