OVERVIEW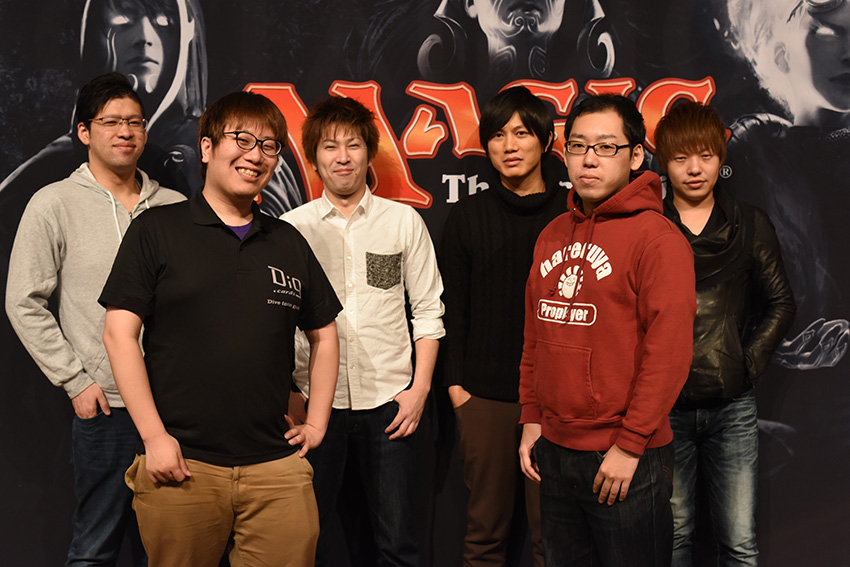 Japan has brought another hyper-powered team into the 2016–17 Pro Tour Team Series, with Pro Tour Hall of Famers working alongside a stacked line-up of Japan's most prominent pros from the last few seasons.
2016-17 Team Standings
Note: An italicized team member score is not included in the team's total by event. Only the Top 5 team member results are counted, with the exception of last Pro Tour of the season.
| | | | |
| --- | --- | --- | --- |
| Player | PT AER | PT AKH | PT HOU |
| Kentaro Yamamoto | 10 | 4 | 3 |
| Yuuya Watanabe | 4 | 26 | 3 |
| Ken Yukuhiro | 15 | 24 | 4 |
| Yuuki Ichikawa | 10 | 6 | 3 |
| Teruya Kakumae | 10 | 4 | 6 |
| Shota Yasooka | 3 | 10 | 3 |
| Total by Event | 49 | 119 | 141 |
| Ranking after Each Event | 2nd | 1st | 1st |