OVERVIEW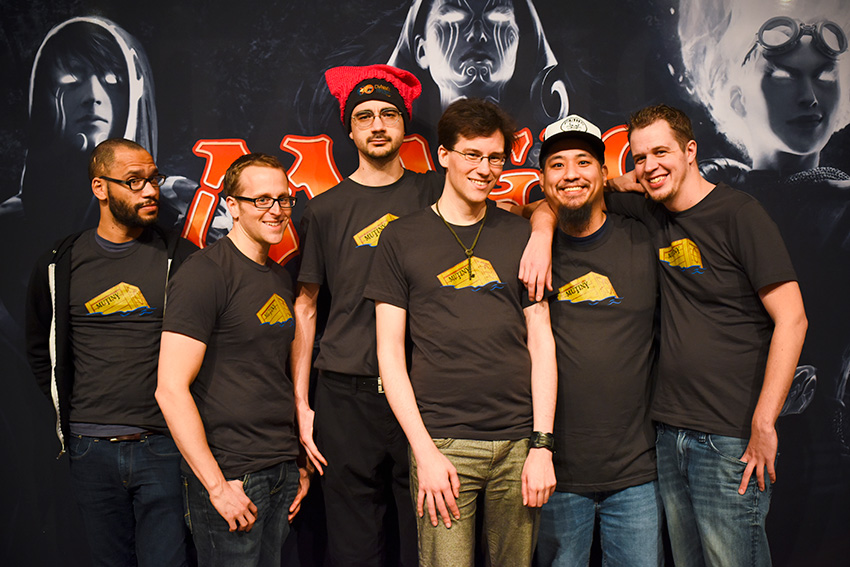 A cross section of players who have worked together on and off over the years has come together to form Mutiny, a collaboration between pros from California; Roanoke, Virginia; and Madison, Wisconsin.
2016-17 Team Standings
Note: An italicized team member score is not included in the team's total by event. Only the Top 5 team member results are counted, with the exception of last Pro Tour of the season.
| | | | |
| --- | --- | --- | --- |
| Player | PT AER | PT AKH | PT HOU |
| David Ochoa | 3 | 3 | 3 |
| Joshua Cho | 3 | 10 | 3 |
| Gerry Thompson | 4 | 30 | 4 |
| Justin Cohen | 6 | 3 | 0 |
| Matthew Severa | 3 | 3 | 10 |
| Samuel Black | 3 | 6 | 24 |
| Total by Event | 19 | 71 | 115 |
| Ranking after Each Event | 29th | 6th | 6th |