OVERVIEW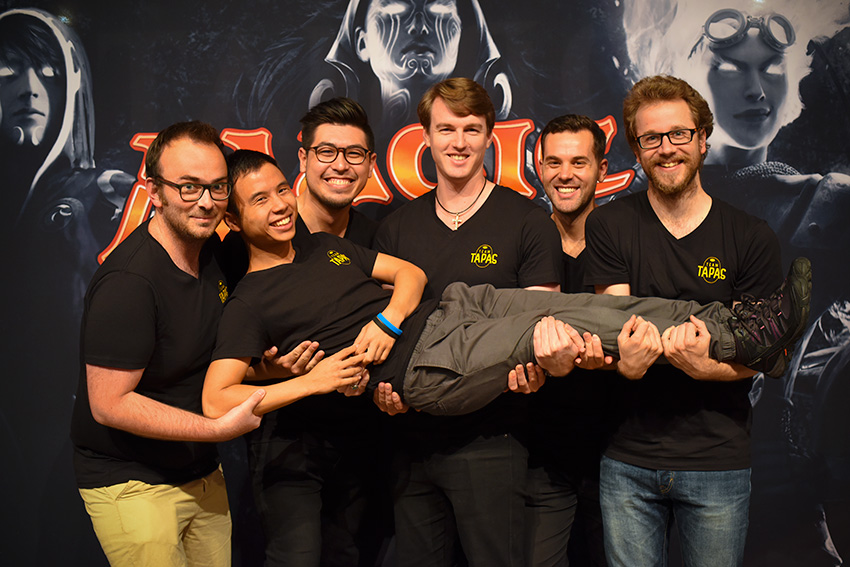 Relatively new to the Pro Tour scene, Tapas features the Australian World Magic Cup team that just recently earned a Top 8 at 2016's event joining together with some fresh faces from down under.
2016-17 Team Standings
Note: An italicized team member score is not included in the team's total by event. Only the Top 5 team member results are counted, with the exception of last Pro Tour of the season.
| | | | |
| --- | --- | --- | --- |
| Player | PT AER | PT AKH | PT HOU |
| Ryan Cubit | 10 | 15 | 3 |
| David Mines | 3 | 3 | 3 |
| James Wilks | 3 | 0 | 0 |
| Garry Lau | 5 | 0 | 0 |
| Riccardo Bragato | 3 | 0 | 0 |
| Matthew Anderson | 3 | 0 | 3 |
| Total by Event | 24 | 42 | 51 |
| Ranking after Each Event | 18th | 23rd | 26th |