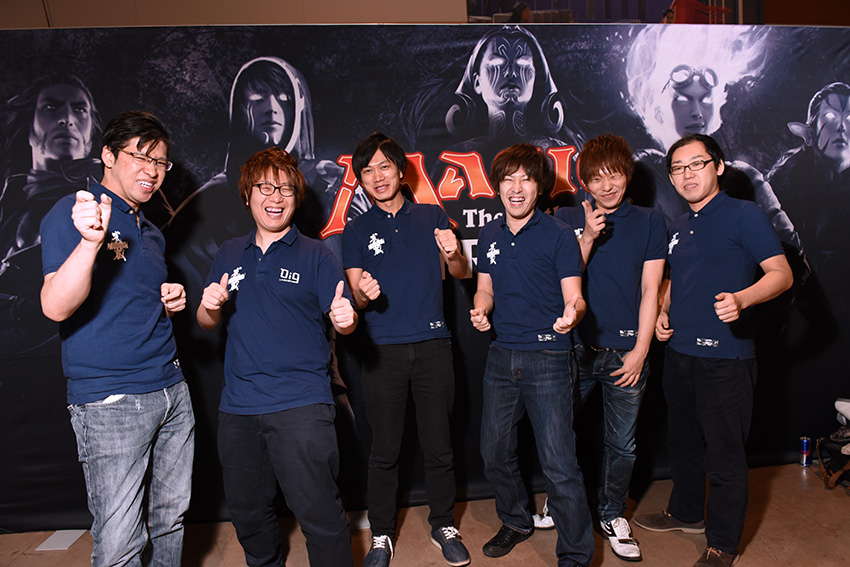 Last season's winners are back and remain unchanged, as Japanese super-team Musashi aims to add another set of trophies to their collection in the 2017–18 season.
2017-18 Team Standings
Note: An italicized team member score is not included in the team's total by event. Only the Top 5 team member results are counted, with the exception of the last Pro Tour of the season.
An asterisk (*) next to a player's name means that the player has been substituted off the team in favor of a different player.
Any Pro Tour Pro Point totals in the below standings marked with a hyphen mean that the player's Pro Points did not count for the team's score as of that Pro Tour.
| | | | | |
| --- | --- | --- | --- | --- |
| Player | PT XLN | PT RIX | PT DOM | PT 25A |
| Yuuki Ichikawa | 3 | 4 | 4 | 4 |
| Teruya Kakumae | 3 | 6 | 0 | 3 |
| Yuuya Watanabe | 3 | 15 | 3 | 3 |
| Kentaro Yamamoto | 15 | 6 | 3 | 4 |
| Shota Yasooka | 6 | 10 | 3 | 3 |
| Ken Yukuhiro | 3 | 22 | 10 | 4 |
| Total After Event | 30 | 89 | 112 | 133 |
| Ranking after Each Event | 15th | 2nd | 4th | 7th |