Tell Your Epic Tale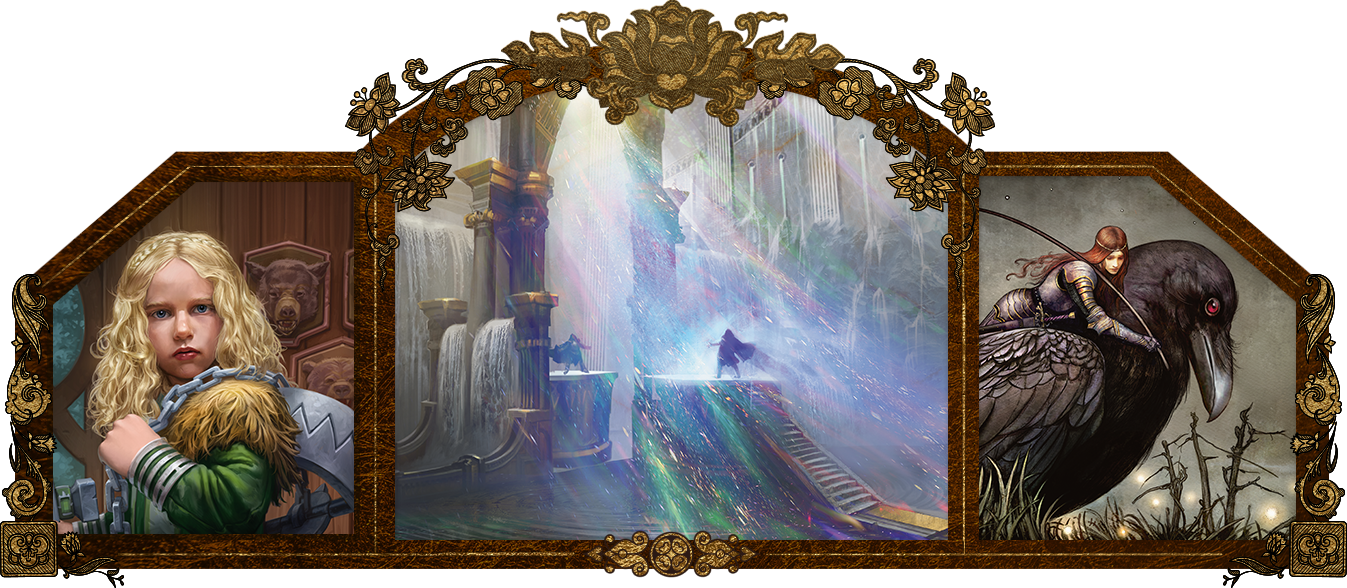 Welcome to Eldraine—a storybook land of castles and cauldrons, of chivalrous knights and trickster faeries. But like the devious creatures and beguiling magic that lurk among the shadows, this world is not all that it seems. Join the five courts of the Realm on an epic adventure for honor and glory, or venture a darker path into the mysterious Wilds. Which path will you choose?
MTG Arena
Now Available
Experience the new set early on your PC.
Magic Online
Now Available
Play the new set on the classic digital platform.
Tabletop Release
Oct 4, 2019
Preorder today and tell your epic tale.
Looking for an Upcoming Event?
Check your Local Game Store Schedule
These Fairy Tales Fight Back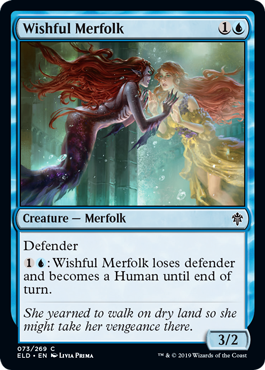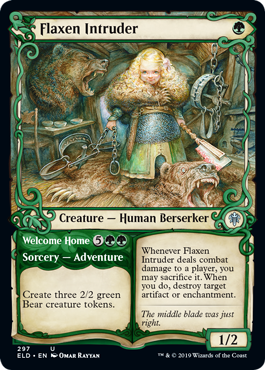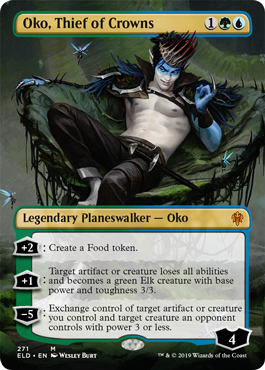 Buy-a-Box Promo

Secure your Throne of Eldraine booster box and pick it up early at Prerelease to get a special promo card.

36 Booster Packs

Each pack contains 15 cards, including 1 rare or mythic rare.

Purchase early for a bonus collector booster pack (while supplies last)
Collector Boosters

Explore the fantastical world of Eldraine with premium boosters featuring only the set's most desireable cards.

15 Cards

3 special Frame Cards
1 rare/mythic rare borderless Frame Card
and more!

Each pack also includes 1 card not available in any traditional boosters!
Brawl Decks

Jump into battle against multiple opponents with these pick-up-and-play decks designed for the Brawl format.

Choose Your Commander

Gwyn, Hero of Ashenvale
Chulane, Teller of Tales
Alela, Artful Provocateur
Korvold, Fae-Cursed King

60 Cards Per Deck

Includes 1 commander and 7 cards found only in brawl decks!
*Card images pictured are representative and are not the cards you will necessarily receive.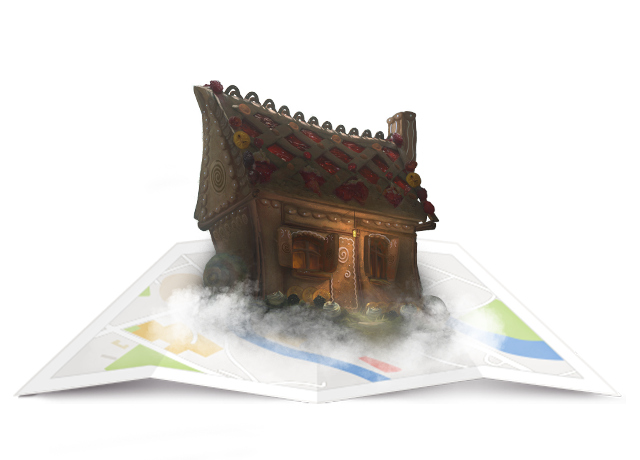 Your Tale Starts Here
Find Throne of Eldraine Products at a Store Near You