We Have a Fight to Finish
Nicol Bolas controls Ravnica. His army of Eternals run free and the guilds have descended into chaos.
Now only the combined power of the Planeswalkers stands between Bolas and total dominance over the Multiverse. It's all-out war.
War of the Spark—the most ambitious Magic: The Gathering card set ever—features 36 Planeswalker cards and a cinematic story experience unlike anything Magic fans have seen before. Everything is at stake.
Will you join the fight?
Featured Cards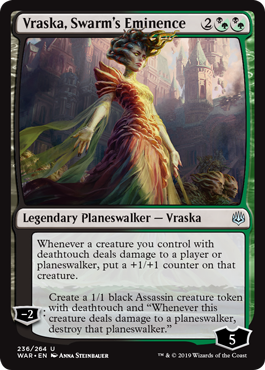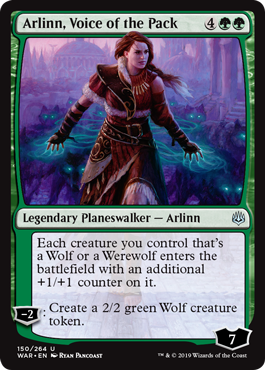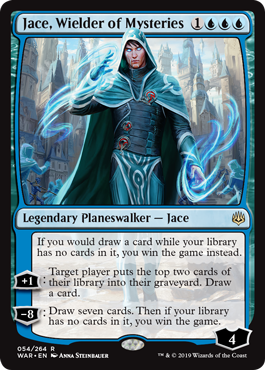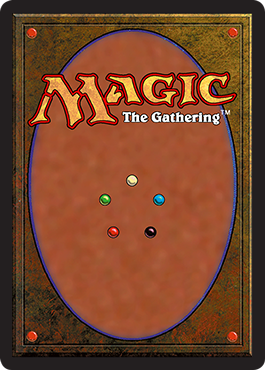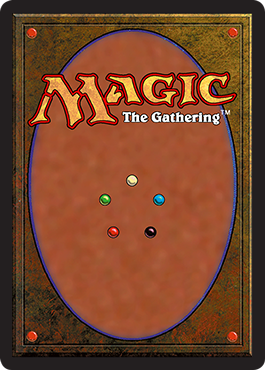 MTG Arena 50 for 50 Preorder Bundle

Magic: The Gathering Online
MTG Arena 50 for 50 Preorder Bundle

Limited Time Offer Ends April 25th!

Preorder War of the Spark on MTG Arena for the best value and bonus content. Take advantage of this special offer before time runs out!

Special Card Sleeve
Special Card Style
and more!
Buy-a-Box Promo

Buy your War of the Spark booster box from a participating WPN member game store and get a special promo card.

36 Booster Packs

Each booster pack contains 15 cards, including 1 Planeswalker. Some packs even contain a premium foil card!

Unique Promo card:

Tezzeret, Master of the Bridge
*While supplies last. Check your local WPN member game store for availability.
Mythic Edition

This collector's essential contains 24 War of the Spark booster packs including 8 Masterpiece boosters, each boasting a Mythic Edition Planeswalker—new art, premium foil, the works. Unbox a masterpiece and play in style.

The Most Decadent Way to Draft
Theme Booster Packs

Grow your collection with War of the Spark packs containing cards of a single color.

35 Cards

Including 1 rare or mythic rare. Some packs even contain a foil card!

1 Color Per Pack

Build a deck on demand for the way you like to play Magic.
Planeswalker Decks

60 Cards
Including 1 Foil Planeswalker, basic lands, and 8 War of the Spark cards not found in other packs.

Bundle

10 Boosters
Includes Basic land cards not found in packs
Magic: The Gathering Online

Play War of the Spark with Leagues, Drafts, and more with the original Magic digital experience

Great for Experienced Players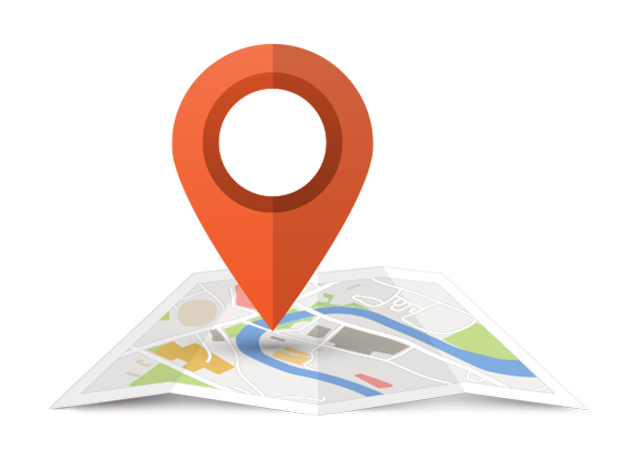 Join the Fight
Find a WPN member game store near you