Update Overview
Displaying Tiebreakers
Added clarity to sign-in process
Fixed a bug where some Android users were experiencing crashes under particular circumstances
Fixed a bug where some Android users were not able to access the app in their preferred language
Word from our Devs:
You spoke and we listened! Two weeks after our initial Open Beta launch for Magic: The Gathering Companion and we've released our first update.
We received a ton of awesome feedback from users and by far our top request was displaying tiebreakers so that you could better understand why players were ranked where they were. While the app always calculated this data not exposing it made it unclear to players whether the player in 1st place was actually in 1st or was tied with a player with a similar number of match wins in 2nd. Based on that feedback we've added the tiebreakers to display so you can easily see why players are ranked where they are.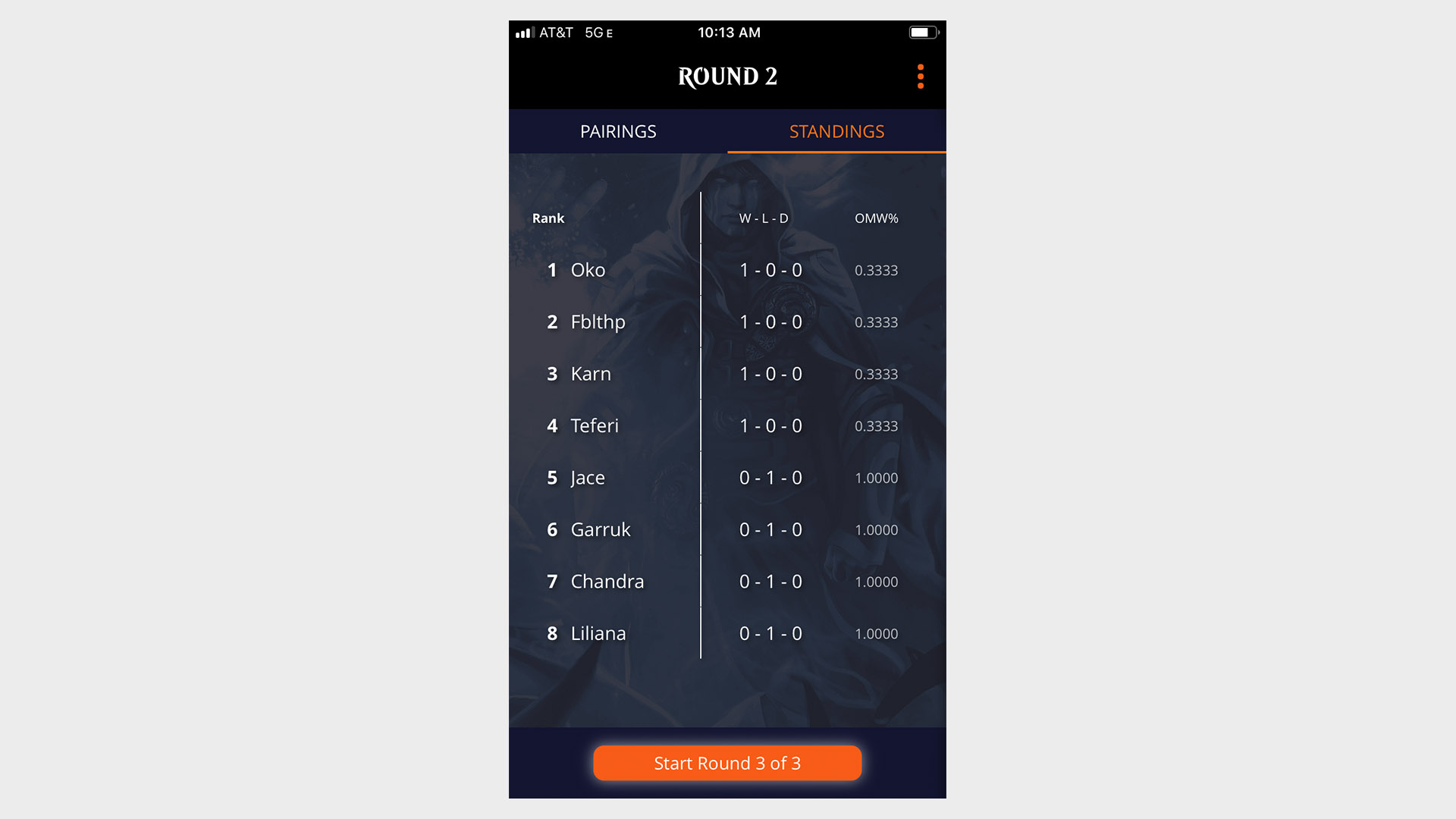 A second piece of feedback we heard from a lot of people was that their account didn't work when they attempted to login. So far in 100% of cases it was because it wasn't clear that the account you use to log in is your Wizards Account, the same account used to access things like Arena, and not your DCI account. Based on your feedback we've updated the language associated with logging in to help reduce this confusion.
In addition to those two updates to the features in the app we also fixed two major bugs both on the Android side: one that was causing a small number of users to experience crashes under certain circumstances and a second fix that resolved an issue with users being unable to view the app in the language they chose as their default. Behind the scenes the team has been hard at work building out some major iterations on the overall experience which we're hoping to roll out in the next few sprints. In the meanwhile you can continue to provide feedback using the mail link directly in the Magic: The Gathering Companion app. Thanks to everyone who took the time to provide feedback, and I can't wait for our next round of updates.
We'll be back soon with the next round of updates with your help!