The Pro Tour Qualifier (PTQ) page for Pro Tour Battle for Zendikar is now live! There, you'll be able to find a schedule of Magic Online PTQs that could net you an invitation to Pro Tour Battle for Zendikar!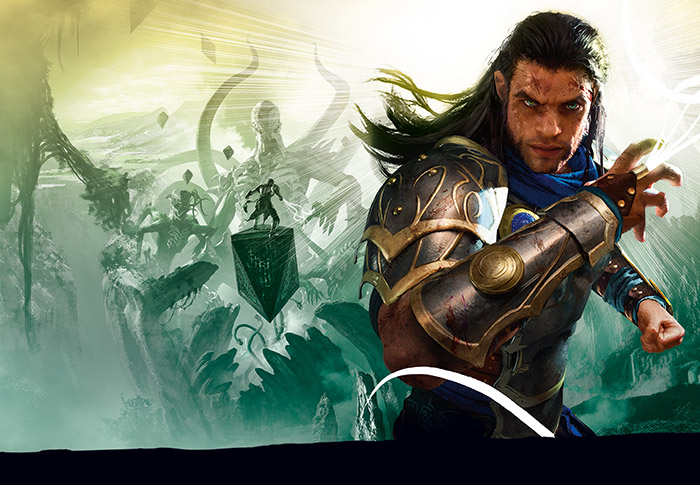 Art by Michael Komarck
Magic Online Pro Tour Qualifiers consist of a set of Preliminaries that grant invitations to the PTQ Finals. Winners of PTQ Finals receive invitations to the associated Pro Tour as well as the associated Pro Tour Challenge.
Magic Online hosts sixteen Pro Tour Qualifier Finals, one following each set of Preliminaries. Players may participate in as many PTQ Preliminaries as they like, but can only earn a single invitation to the PTQ Finals. Participation in Magic Online PTQ Preliminaries and Finals is open only to players who have not been invited to the associated Pro Tour.
Invitations won via Magic Online PTQ Preliminaries qualify you for a single associated PTQ Final held later in the week. Invitations to PTQ Finals will not be transferred.
As mentioned previously, by placing first in a Pro Tour Qualifier Final, you will win an invitation to the Pro Tour Challenge in addition to your Pro Tour invitation! The Magic Online Pro Tour Challenge is an additional tournament held during the Pro Tour especially for Magic Online players invited via a Pro Tour Qualifier on Magic Online or the Magic Online Championship Series. This in-person event is held in the same location as the Pro Tour and pits Magic Online Pro Tour invitees against one another in a single, 4-round Swiss event, with $1500 and a ton of Magic Online booster packs up for grabs!
Once a player qualifies for the Pro Tour through a Magic Online Championship Series Season Final, or a Magic Online PTQ, s/he is no longer eligible to participate in either face-to-face or Magic Online PTQ Events that lead to the same Pro Tour.
Learn more on the Battle for Zendikar Pro Tour Qualifier page.