The regular season ended last week and once all the dust finally settled there was a clean cut for last place, a clean cut for first place, and just one tie that needs to be resolved: Eric Froehlich and Luis Scott-Vargas tied for 2nd at 6-3. But only one of them can get the bye into the semi-finals.
---
Watch archives of previous Vintage Super League shows here.
Read more about Vintage Super League here.
View Vintage Super League decklists here.
---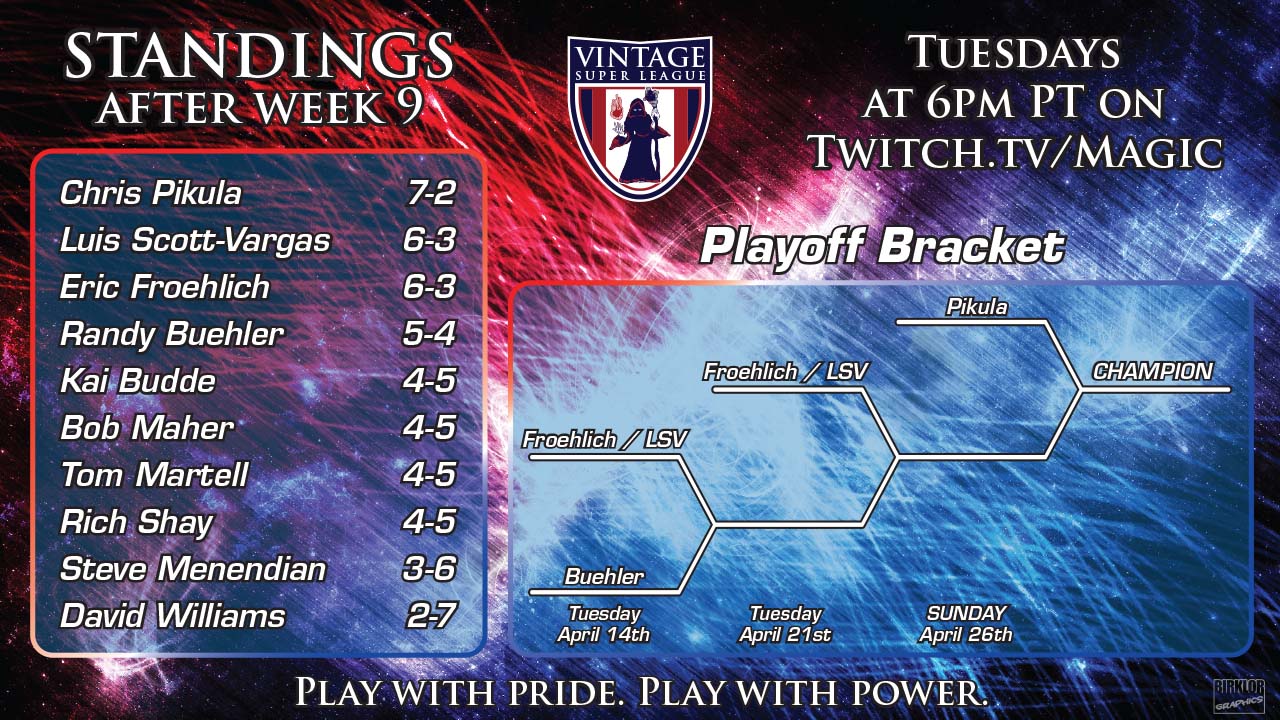 That tie means there will be a special bonus edition of Vintage Super League this week. We normally take off for the week of a Pro Tour, but we got Eric and Luis together before they both flew to Brussels and recorded their tiebreaker match. They got to bring whatever new deck they wanted to bring with the winner getting next week off and the loser forced into a best 3 out of 5 matches series against me where both players get to bring 3 different decks to battle. Tune in to see who wins the tiebreaker!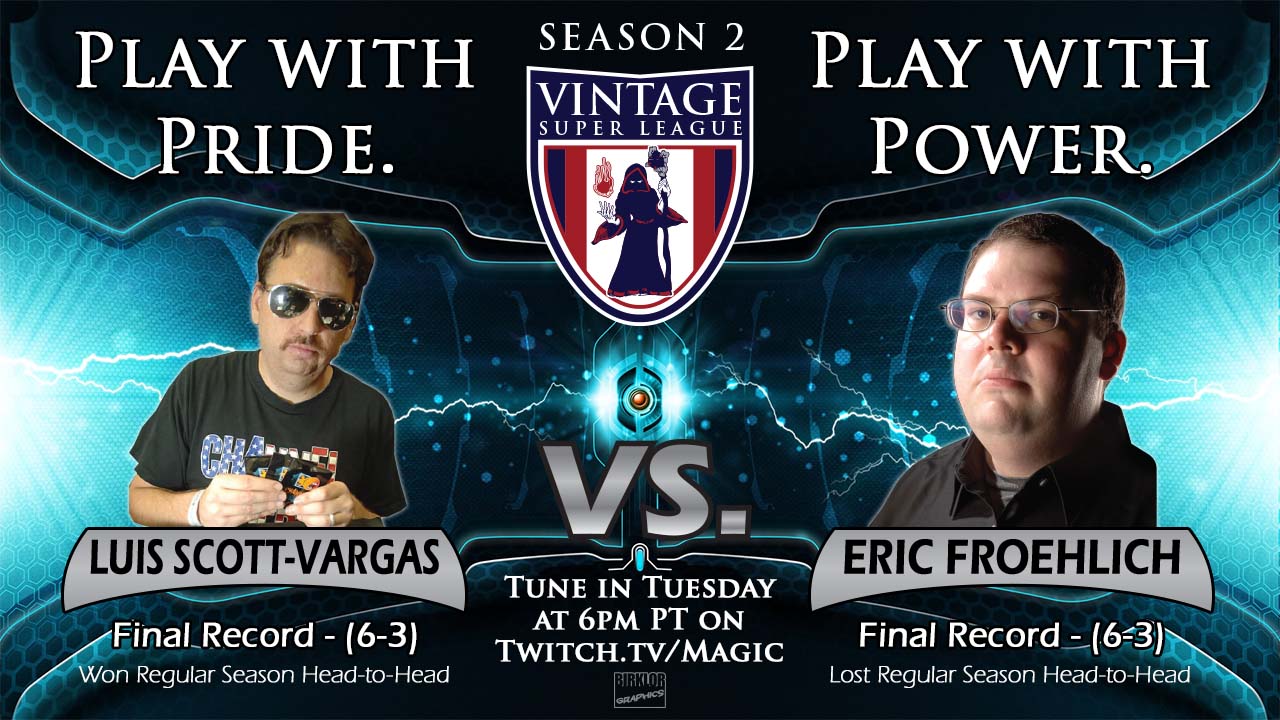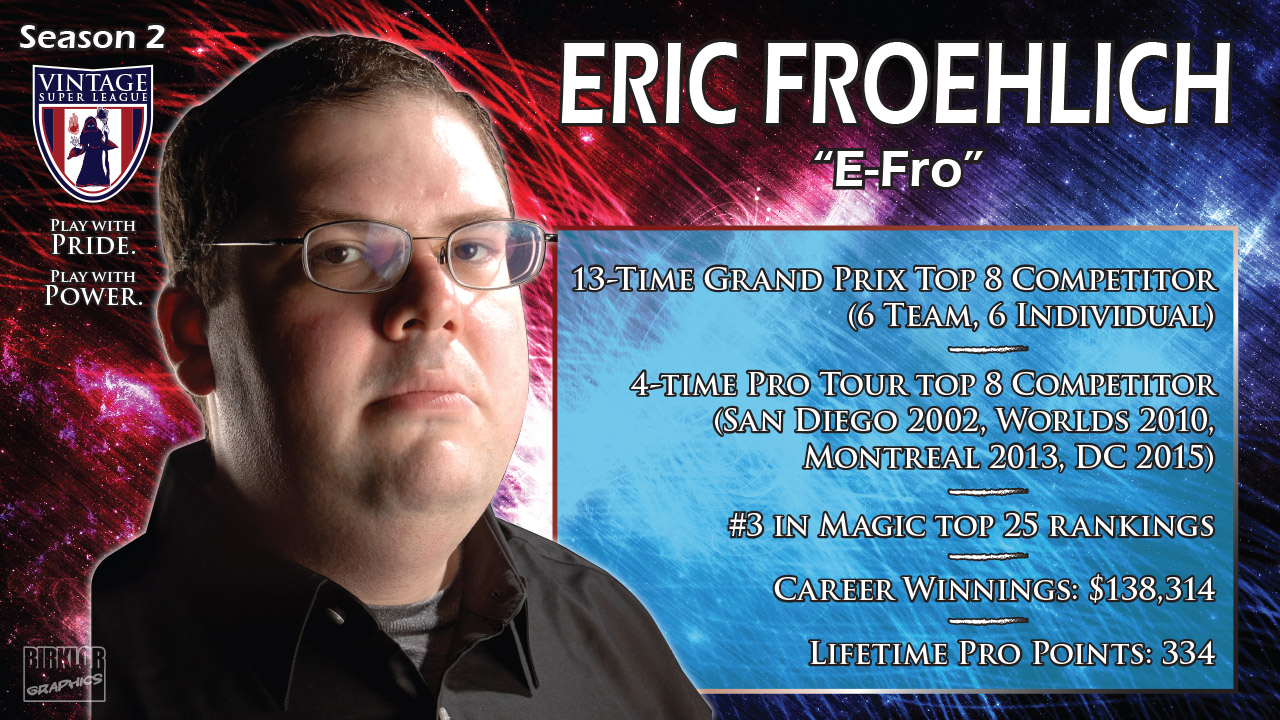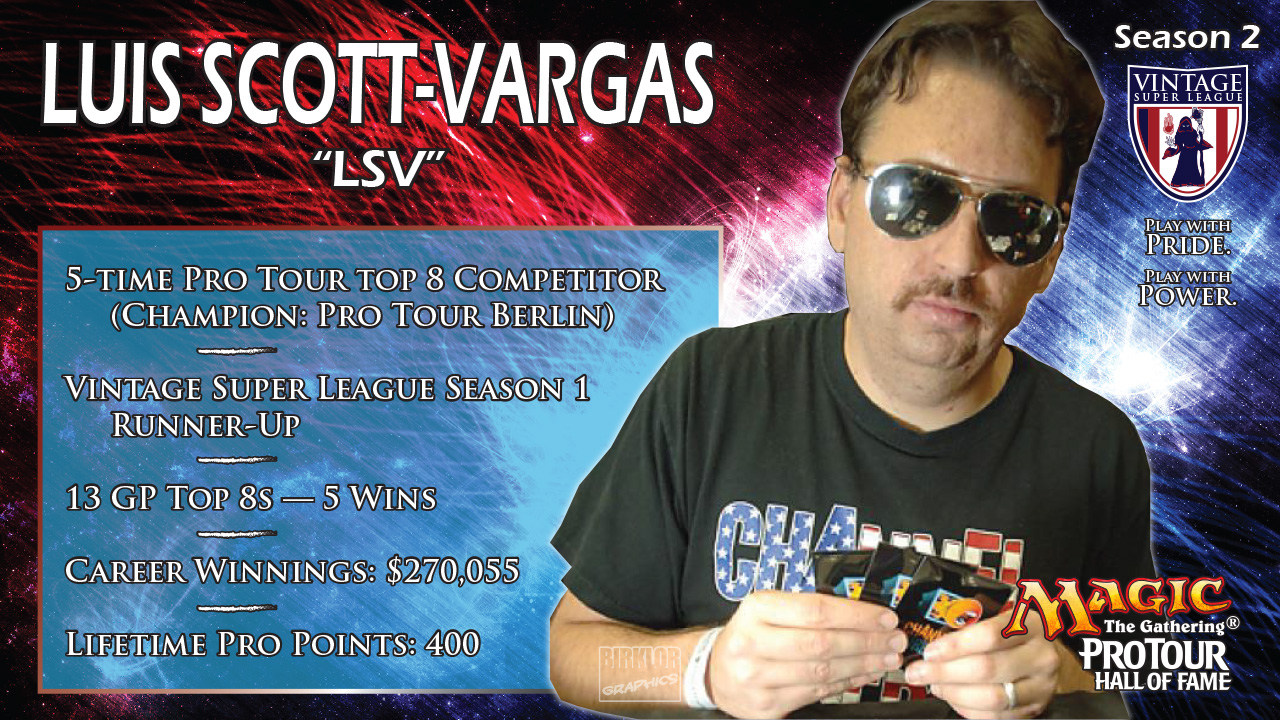 Watch the Vintage Super League Tuesday nights at 6:00 p.m. Pacific (UTC-7) on twitch.tv/magic!